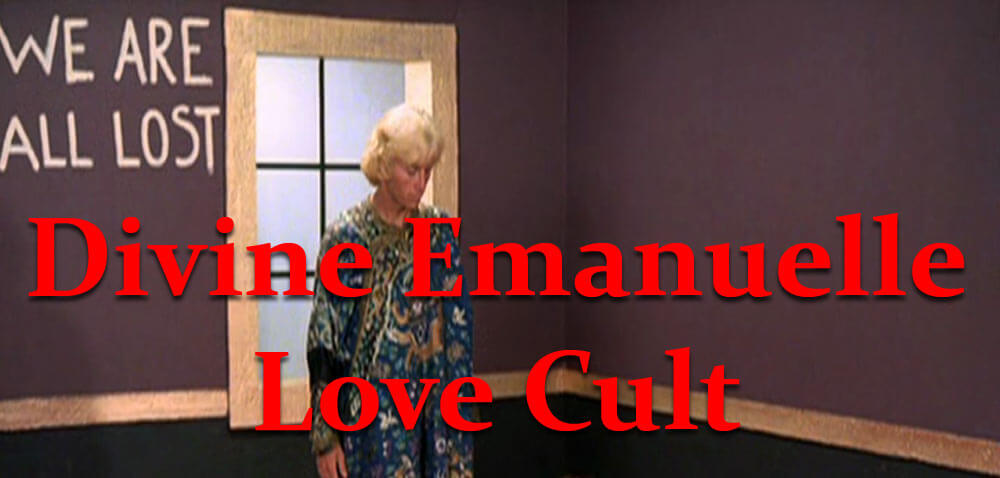 DIVINE EMANUELLE: LOVE CULT (Die Todesgöttin des Liebescamps)
Dir. Christian Anders, 1981
West Germany/Cyprus, 98 min.
In dubbed English
FRIDAY, MARCH 2 – MIDNIGHT
FRIDAY, MARCH 9 – MIDNIGHT
FRIDAY, MARCH 16 – MIDNIGHT
WE ARE ALL LOST.
Before you get too worked up about the professed Emmanuelleness of this film, note the one E — that title is just a bit of bait and switch because Laura Gemser of the Black Emmanuelle films is our co-star, along director/writer/actor/composer/martial artist Christian Anders, who here presents a breezy sex romp/retelling of the Jonestown massacre.
Still with us? There are great bombastic disco-pop songs, karate expos, hypnosis headtrips, and best of all Gemser in her most Femme Domme Babylon role: if Anders is the pie-eyed naif, Gesmer is the enforcer, playing her role to the hilt.
---

BIGFOOT: THE MYSTERIOUS MONSTER
Dir. Robert Guenette, 1975
USA, 90 min.
English
SATURDAY, MARCH 10 – MIDNIGHT
SATURDAY, MARCH 17 – MIDNIGHT
"The facts that will be presented are true. This may be the most startling film you'll ever see."
Schick began a series of paranormal expose' style films with THE MYSTERIOUS MONSTERS, in which Peter Graves (not to be confused with James Arness) visits isolated tribes, watches hypnosis, considers digital voice frequency analysis (in 1975!), and asks people around the world: is Bigfoot real?