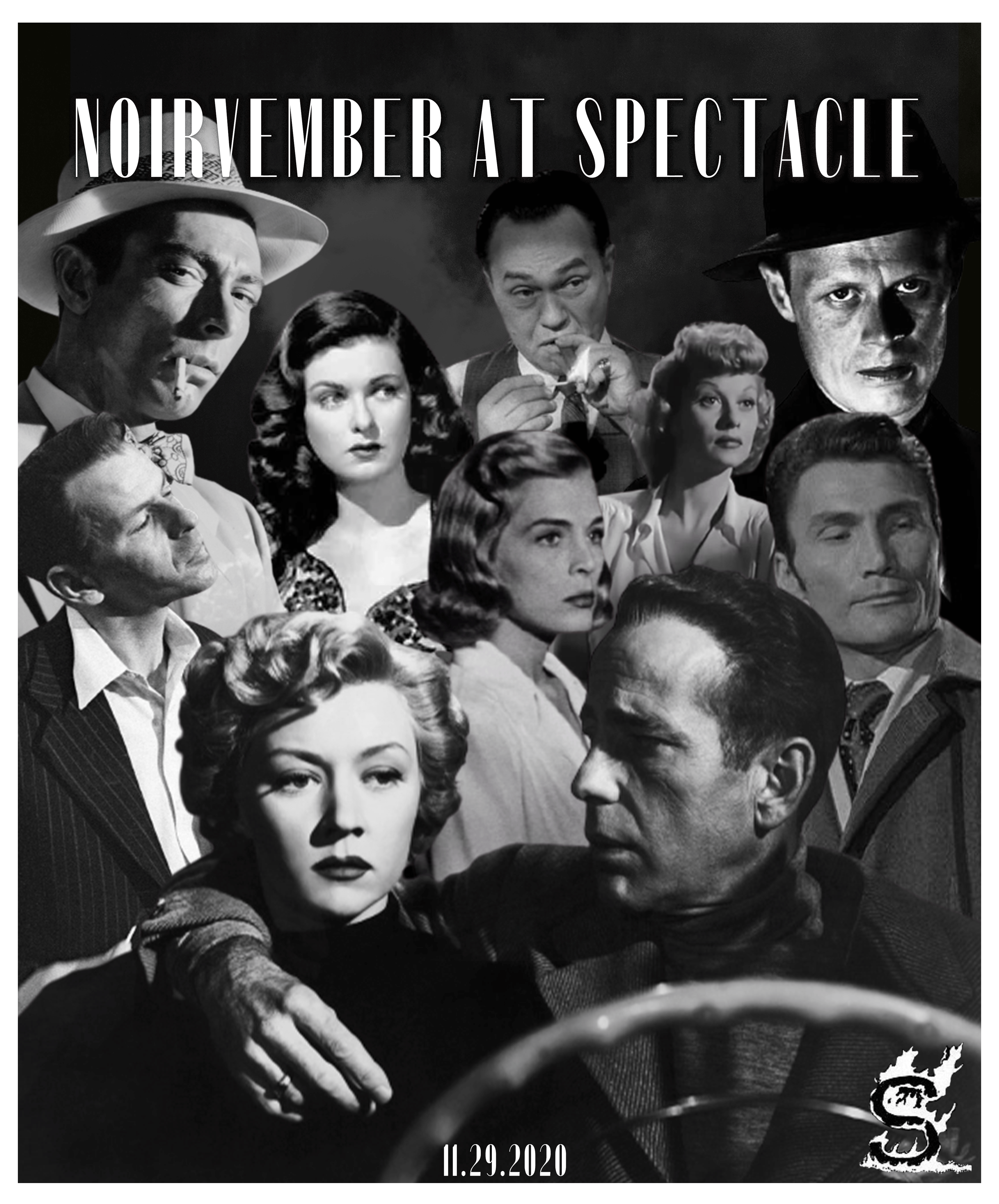 Calling all film-noir enthusiasts, distressed delinquents, and seasoned double crossers! Bid the bleak month of November farewell with eight back-to-back b-films lost and buried to the shadows of yesteryear.
Meditate through the darkest depths of desperation for 12-hours straight as we indulge in the disillusioned dream-states of the film noir era.
Starring: Joan Bennett, Frank Sinatra, Mickey Rooney, Ella Raines, Sterling Hayden, Ed Begley, Helen Walker, Angela Lansbury, Peter Lorre, Barbara Bates, Erich Von Stroheim, & More!
Streaming for free at stream.spectacletheater.com.
Donations of all kinds are supported and encouraged!
12:00pm: MOVIE #1
?????? ??????? (AKA "??? ????")
Kicking things off with a sophisticated double-con lensed by the master of film noir, John Alton.
1:30pm: MOVIE #2
?????
Small-town noir that also functions as an anti-romance and court-room melodrama.
3:30pm: MOVIE #3
??? ?? ????? (AKA "???")
Expressionist psycho-sexual horror-hybrid
4:30pm: MOVIE #4
????????
Quintessential film-noir for all you disillusioned dreamers
6:00pmz: MOVIE #5
????????
Featuring Hollywood heavyweights as assassins, tough guys, and pacifists
7:30pm: MOVIE #6
????????
An ruthless hidden gem scripted by the legendary creator of the classic American anthology show *** ******** ****
9:00pm: MOVIE #7
?????
Early costume-noir from the master of melodrama
10:45p: MOVIE #8
??? ???? ????????
A fitting closing statement: Classic b-movie fare starring the chiaroscuro auteur as a misanthropic vaudevillian