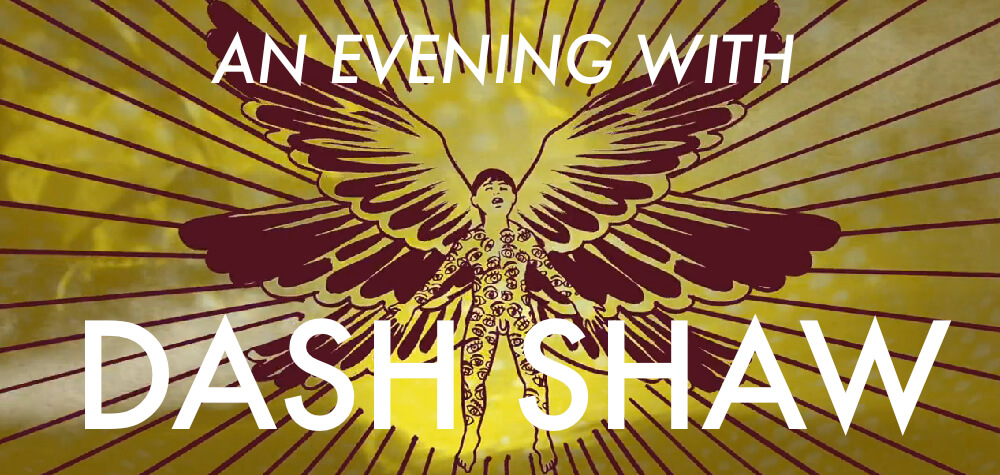 AN EVENING WITH DASH SHAW
PART 1 (7:30pm): SHORTS
dir. Dash Shaw, Various
70 min, USA
FRIDAY, NOVEMBER 3 – 7:30 PM
It's been quite a while since the last time we were visited by the multitalented Dash Shaw, in fact it's been four years! Since his last visit he has eaten many meals, designed a beautiful poster as part of our Kickstarter, and written and directed the acclaimed MY ENTIRE HIGH SCHOOL SINKING INTO THE SEA. For this iteration we'll be presenting an evening of his earlier shorts, all "limited" (aka "low budget") animation, like the Sigur Ros video and Sundance selection "Seraph", the "fast slideshow" of an episode of "Wheel of Fortune", and other comic-related shorts. As a bonus – a secret cartoon that's inspired him!
---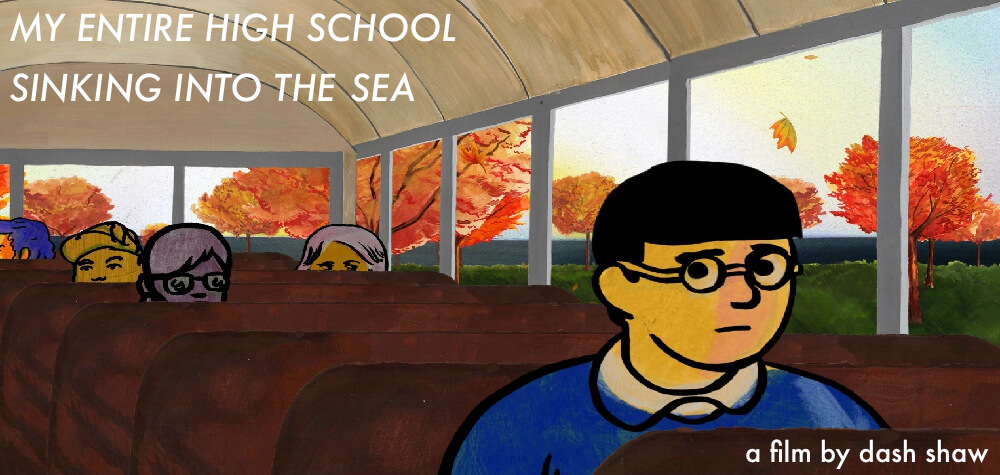 MY ENTIRE HIGH SCHOOL SINKING INTO THE SEA
dir. Dash Shaw, 2016
75 min, USA
FRIDAY, NOVEMBER 3 – 10 PM
Dash is a sophomore (voiced by Jason Schwartzman) recently kicked out of his school's newspaper due to disputes over content. In a building that is shockingly not up to code, on a day filled with storms both metaphorical as well as a literal, the school is pushed into the Pacific Ocean and begins sinking. Dash must team up with the hot to trot Mary (Lena Dunham) in order to wade through the wreckage, carnage, and social hierarchies of his school to find his friends (Reggie Watts) and their lunch lady (Susan Sarandon) while trying to get to the top floor.
A heartfelt look at friendship and the lives of teens paired with Shaw's visual style makes for a captivating and earnest adventure. Dash will be on hand to answer any and all questions you might have. Bag lunch not provided.