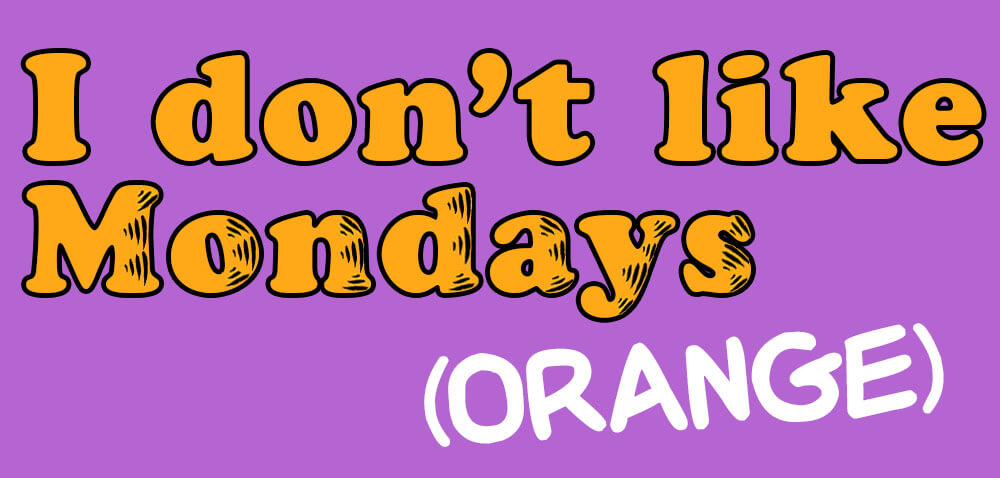 "Odie, let's talk effort versus return here. You know, you can still lead a pointless life without all that running around."
This November we're teaming up with Pet Cinematary to bring you a series tribute to America's favorite lasagna-loving feline (name withheld to avoid potential lawsuits). So ubiquitous it's the 'World's Most Syndicated Comic', yet so void of significance he* exists more as iconography than body of work, this obese, coffee-loving cat has imprinted deeply on the country's psyche, yet by design slips off the brain fast enough to avoid the loathing usually accompanying such popularity. Truly: does anyone hate the diet-averse feline?
The films herein include grabs for cat-related family-friendliness so hard they faceplant into the bizarre, meditations on the claustrophobically small world of Davis' creation, and loving tributes using the strip's blandness as launching pad for actual absurdity. Disturbing, strange, and often featuring indifferent cats and/or goofy humans, these films echo and explore Jim Davis' weirdly inoffensive world of sassy mice, awkward dates, dumb dogs, and nary a trace of politics to be found. To quote the bard, "If you are patient…and wait long enough…Nothing will happen!"
*After a short, heated debate, it was determined G*rf*eld is canonically male.
---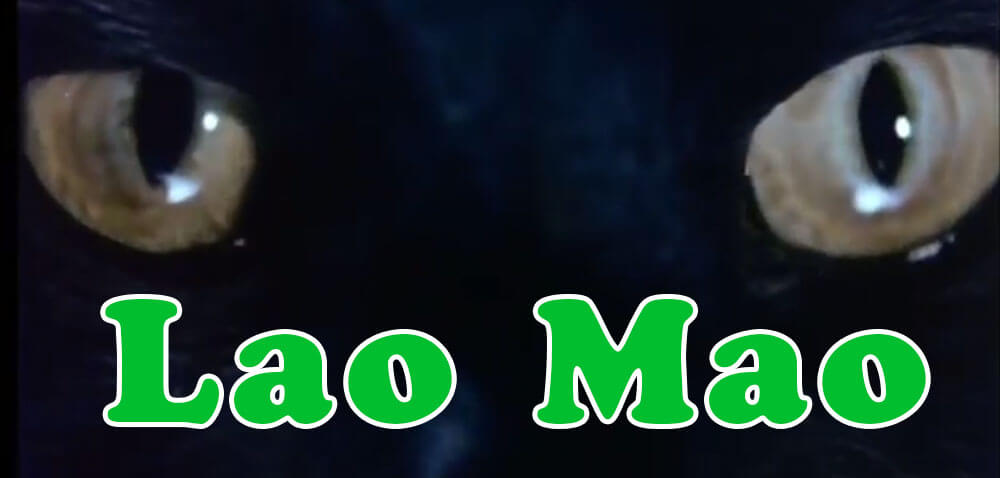 LAO MAO
Dir. Ngai Choi Lam, 1992.
Hong Kong, 89 min.
SATURDAY, NOVEMBER 11 – 5 PM
MONDAY, NOVEMBER 13 – 7:30 PM
MONDAY, NOVEMBER 27 – 7:30 PM
From director Lam Ngai Kai (RIKI-OH: THE STORY OF RICKY), comes LAO MAO (THE CAT), a film with a magical mix of science fiction, horror, comedy and action. Wisely, the Indiana Jones of Hong Kong, discovers three aliens (one of which is a cat) whose mission on Earth is to destroy the 'star-killer', a gelatinous blob who has the ability to reanimate its human victims. Will the old man, his young companion, and her cat get enough 'octagons' to destroy their enemy, and return to their former glitter selves? A combination of HAUSU, THE THING, and THE BLOB, this film is full of crazy. Crazy plot, crazy special effects, crazy action, crazy sound effects that might make you gag, crazy exploding people and monsters, and a crazy dog/cat fight that is the end all in the battle of cat vs. dog.
---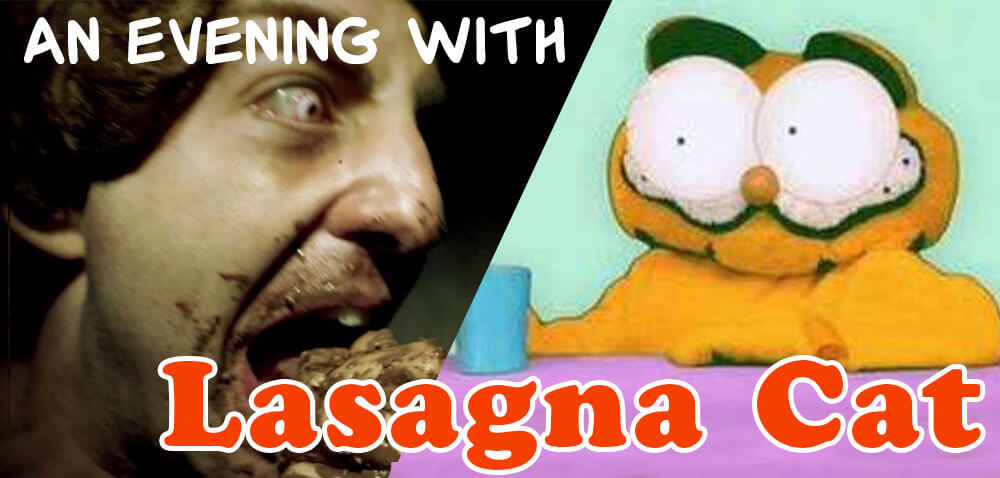 AN EVENING WITH LASAGNA CAT aka '100 DAYS OF G*RF*ELD'
Dir. FatalFarm, 2008-2017
USA. 63 min.
THURSDAY, NOVEMBER 9 – 7:30 PM
WEDNESDAY, NOVEMBER 26 – 7:30 PM
"One man lives with the burden of making the entire world laugh every day…it's time we showed him just how much we care."
LASAGNA CAT was born when Zach Johnson and Jeffrey Max, the folks behind FatalFarm, found a "really gnarly looking Garf**ld costume" at a shop in Compton pre-2008. Quickly realizing their original plan to churn out a video a day was madness, and that straightforward live-action Garfield reenactments only prolonged the banality, they began using the comic strips as springboards for associative tributes. The resulting shorts are perfectly awkward, so 'funny' they actually become funny. Combining Dadaist rejection of capitalism via appropriation of its iconography with the dogged persistence of bored 13-year-olds with a video camera, the duo's sizeable output nearly matches Davis at his own game. The shorts hold up an unblinking mirror to their source's grotesque inoffensiveness, matching it with affection and beautifully executed gross-out effects. The series went strong through 2008 before going on extended hiatus, relaunching just this year with a sweetly invasive social experiment-turned-4-hour-knock-knock joke. Join us for an evening of meditation on a form as we watch Jim Davis' deformed children pay loving tribute.
---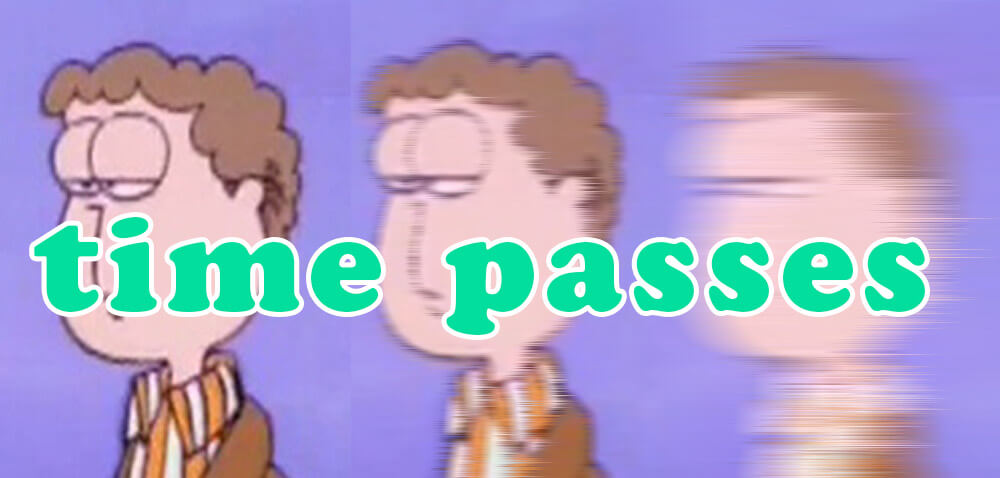 TIME PASSES
Dir. Wendy Mays, 2017.
USA. [X] min.
THURSDAY, NOVEMBER 9 – 10 PM
SATURDAY, NOVEMBER 25 – 10 PM
What do we really know about Jon Arbuckle? Well, he's a single man on the cusp of 30, trying to figure out his place in the world. His best friends are an orange cat and a yellow dog. But what if those two creatures had never come into his life? What would Jon's daily existence be like? A video take on 'Garfield Minus Garfield', 'Time Passes' is a series of vignettes that show Jon alone within the world of Garfield. Come watch the daily life of a lone man living in generic America. He dates, he diets, he struggles with existential crisis.
---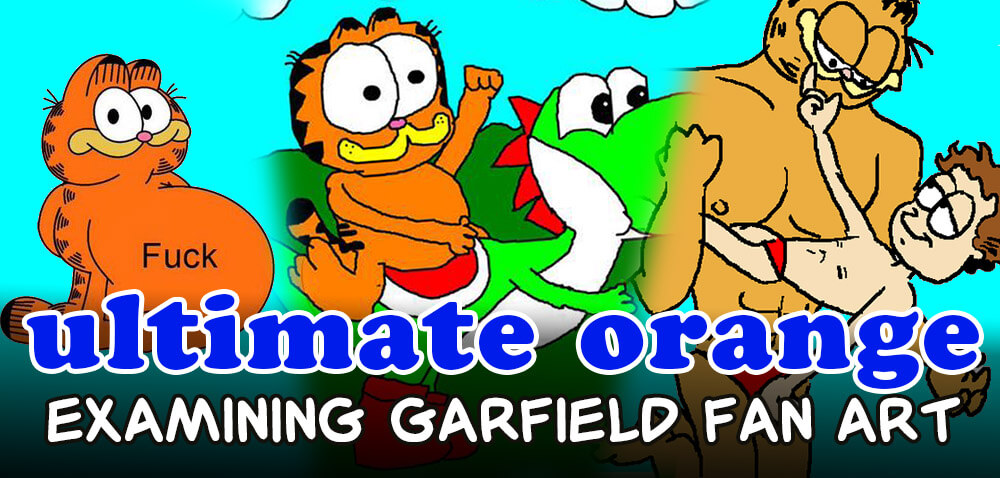 ULTIMATE ORANGE: EXAMINING GARFIELD FAN ART
Dir. Various.
USA. approx 75 min.
SUNDAY, NOVEMBER 19 – 7:30 PM
An evening of discussion about Garfield's loyal fans. Come for the bad fan art and interviews with intense collectors, stay for the possibility of Garfield porn. And what about that time Jon drank dog semen?
/Ultimate Orange.