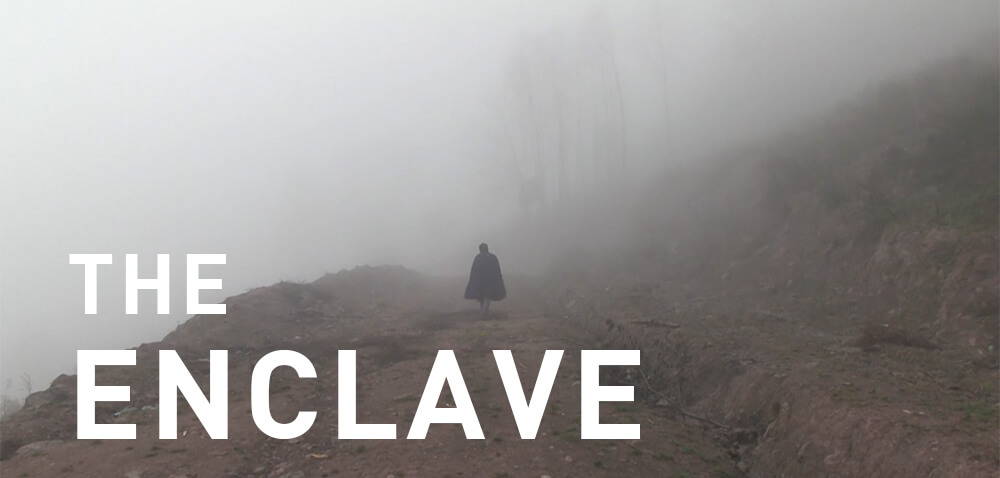 THE ENCLAVE (Fei Di)
Dir. Li Wei, 2016.
China. 105 min.
In Mandarin with English subtitles.
WEDNESDAY, NOVEMBER 1 – 7:30 PM
TUESDAY, NOVEMBER 7 – 10 PM
THURSDAY, NOVEMBER 30 – 10 PM
The Chinese word for enclave, fei di, is "flying land." The sense of enclosure inherent in "enclave" was lost, poetically, in translation, but it is still an apt description for the Yi village where the film takes place. The village is a remote enclave of the Yi minority in the Daliang mountains of Sichuan. Few people speak Mandarin, and fewer ever leave the mountains. Like many other places that are too far and small for state investments in public goods, it bears a regular flow of volunteer teachers who come from universities in urban centers to teach the village children on a short term basis, for a few weeks, maybe a month. It's not clear if the volunteers give more than they take from the mountains and its people, as it is clear that the village needs so much more than what they could ever bring.
Filmmaker Li Wei follows Yibu Sugan, a villager who left his hometown in his youth, but came back disabled from work injuries. Li finds Yibu Sugan when he desperately needs a local who speaks Mandarin to help him communicate with the villagers (Yibu Sugan was the only such person, due to his experience working outside), but soon he discovers that Yibu Sugan is a fascinating character that walks the fine line of madness and brilliance. While keenly aware of both his disability, physical as well as mental, and the history of the downfall of his family fortune and power that was a direct result of the rise of new China, he is nevertheless an avid consumer and supporter of state propaganda on TV, which only became available with the arrival of electrity in 2012. It is easy to reduce a village like this to stereotypes of poverty and underdevelopment, but people like Yibu Sugan defy these narrow frameworks of understanding.
THE ENCLAVE is a quiet witness to a small village's response to broader transformations that swept China in the last few decades, and an essential film for those with interests in lives on the margins.