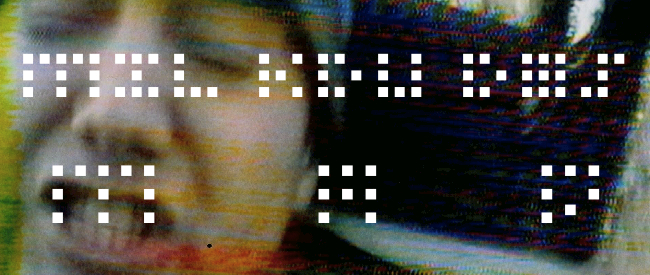 MIL KDU DES // M A P A.K.A. NATURE TRAIL TO HELL (IN SD)
Original Dir. Eduardo Sánchez & Daniel Myrick
Re-edit Rarer Borealis, 1999/2015
U.S., 30 min.
TUESDAY, OCTOBER 27 – 7:30 PM
TUESDAY, OCTOBER 27 – 10:00 PM
This Spectober, MIL KDU DES return after what seems like a (blissful) eternity to what one local medium referred to as "the most haunted three feet between seats and screen in all of Brooklyn" to pitch a tent in the camping grounds of Hell itself. The bands line-up may have changed (now Mark Freado Jr. & Steve Pellegrino – ex-Don Succulent / The California Racists), with no original members in sight but that signature MIL KDU DES sound remains and will shake you out of your sleeping bag.
In 1999 Eduardo Sánchez & Daniel Myrick changed the face of horror with their loving homage to the 1998 film THE LAST BROADCAST when they unleashed THE BLAIR WITCH PROJECT onto an overly trusting, unsuspecting, and largely internet-less public. Fueled by a meticulously planned advertising campaign and a genuinely terrifying finale (no one cares if you don't like it) the film would go on to garner laurels at everything from Cannes to the MTV Movie Awards.
Shot on 16mm and video the film concerns a team of grating but believable filmmakers as they attempt to film a documentary on the legend of The Blair Witch. The filmmakers even went as far as creating an entirely different fake documentary to air on the History Channel delving into the mythology they had created.
Featured here in a pulsating, throbbing, rhythmic re-edit by none other than Rarer Borealis, this is a rare chance to see this film as you never have before.