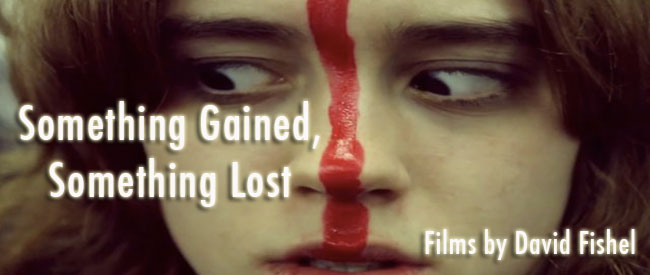 KINETIC CINEMA: SOMETHING GAINED, SOMETHING LOST
Dir: David Fishel
Approx. 90 min. USA.
WEDNESDAY, JUNE 19TH – 8PM
ARTIST IN ATTENDANCE!
ONE NIGHT ONLY!
With the cinema industry currently in a state of turmoil over funding and over-dependence on CGI, there exists a strong desire to reject modern expectations and to reach toward methodologies of the past. In his program for Kinetic Cinema cinema, filmmaker David Fishel questions current expectations in cinema technology, and whether we are making an unfair trade off in our quest for ever more pristine HD clarity:
"I am routinely asking myself: How does one make work that remains contemporary and embraces the tools of tomorrow without forgetting the techniques and wisdom of the past? Likewise, in a present when access to high-end gear is more common place, is the spectacle of beauty lost? Can one be heard amongst the cacophony of content?"
David Fishel is a NYC based filmmaker/ video-artist who dabbles as an absurdist poet, animated storyteller, experimental sound artist, and obnoxious performance artist. Mr. Fishel is a graduate of University of Iowa where he focused his studies in Cinema and Comparative Literature and Intermedia / Performance Art. Fishel has worked and collaborated with Hans Breder, Phil Niblock, Thinkdance, Luke Murphy, Jason Batemen, John Kolvenbach, and The Hatch-Billops Collection.