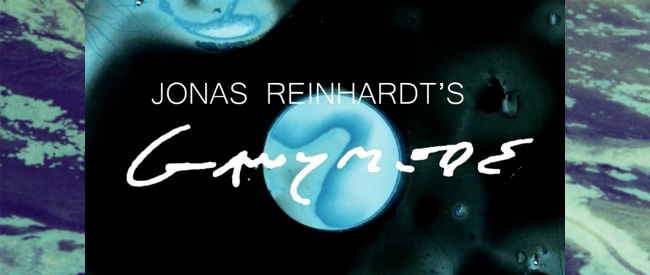 JONAS REINHARDT'S GANYMEDE
Dir. Various, 2014
USA, 35 min.
ONE NIGHT ONLY: THURSDAY, FEBRUARY 20 – SCREENINGS AT 8 and 10 PM
Join us this stellar evening for premiere screenings of GANYMEDE, a new audio/visual hybrid from electro-artbeat unit JONAS REINHARDT.
"GANYMEDE is an experimental film set on the solar system's largest moon. On Ganymede, it is thought that volcanic vents supply the necessary power to fuel life. This film imagines unknown extra-terrestrial life forms engaged in ritualistic aquatic dance beneath a sky of ice. The resulting way of life is depicted as fluctuating pulses of energy abstracted beyond conventional consciousness.
Using a battery of synthesizers and repeating patterns, JONAS REINHARDT delves into the chaotic unknown seeking transcendence and achieving a spiritual 'other' defined by ecstatic reverie."
The crew of Brooklyn-based collaborative filmmakers for this expedition include Antonia Kuo, Josh Lewis, Kenneth Zoran Curwood, Shona Masarin, Ben Mosca, Lily Jue Sheng.
JONAS REINHARDT is also celebrating the publication of GANYMEDE as a vinyl record and DVD set from Constellation Tatsu.