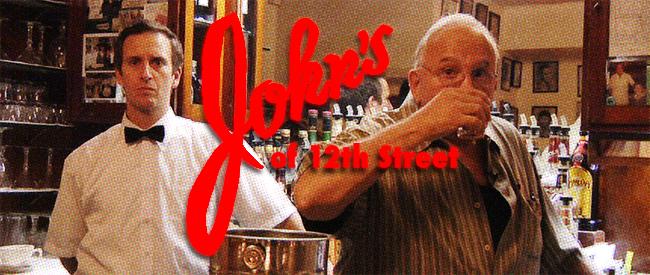 JOHN'S OF 12TH STREET
Dir. Vanessa McDonnell, 2014
USA, 68 min.
WORLD PREMIERE!
Advance tickets available HERE.
WEDNESDAY, NOVEMBER 12 – 10 PM (with Filmmaker Q&A)
SATURDAY, NOVEMBER 15 – 10 PM
SUNDAY, NOVEMBER 16 – 7:30 PM
SATURDAY, NOVEMBER 22 – 10 PM (with Filmmaker Q&A)
FRIDAY, NOVEMBER 28 – 7:30 PM
SUNDAY, NOVEMBER 30 – 5 PM
JOHN'S OF 12TH STREET is a portrait of a century-old Italian-American restaurant in New York City, one of the last of its kind in a rapidly changing East Village. This observational documentary loosely follows the rhythm of the restaurant's day, which swings between boredom and frenzy as the old rooms empty and fill. No one who works at John's is actually Italian, but some have been here for 40 years, including two pairs of brothers and a father and son. JOHN'S OF 12TH STREET catalogues the overlooked details of working life and a vanishing facet of New York City.
"Warm, affectionate, contagious" – Danny King, Village Voice
"At a little over an hour, it left me craving a full-shift version." – Cosmo Bjorkenheim, Screen Slate