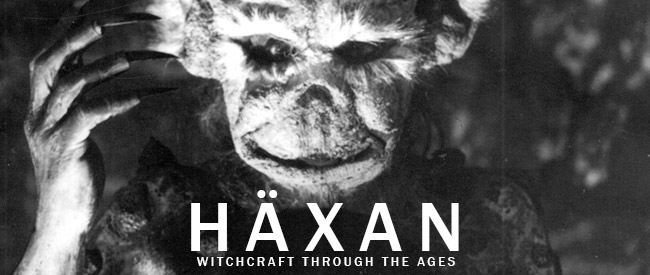 HÄXAN
Benjamin Christensen, 1922.
Sweden/Denmark. Appx. 90 min.
Silent with English-language intertitles.
WEDNESDAY, OCTOBER 16 – 8:00 PM
16MM SCREENING!
Featuring live Haunted Victrola accompaniment with music contemporaneous to the film on 78 record by filmmaker Joel Schlemowitz
Spectacle is pleased to welcome filmmaker Joel Schlemowitz for a special 16mm presentation of HÄXAN, a triple-classic of silent, Swedish, and Satanic cinema. Ostensibly a documentary inspired by director Benjamin Christensen's study of 15-century German inquisition, HÄXAN offers up a stunning atrocity exhibition of beautifully realized tableaux featuring demons, astrology, witchcraft, black sabbaths, Satanic rituals, and torture. In other words, even as a silent film, it's easily the most metal movie ever made. Banned in the U.S. because the people of 1922 couldn't hang, it's since become an iconic work.
In the interest of channelling our Dark Lord and Master, tonight's screening will be an ALL-ANALOG séance. We'll be showing a 16mm print along with music contemporaneous to the film from 78-rpm record on Schelmowitz's Haunted Victrola. Whether you've seen HÄXAN or not, tonight is a special experience that you won't want to miss. See you in Hell!