When Delphine Seyrig's fairy godmother character nonchalantly descends in a helicopter upon the Medieval fairy tale realm of Jacques Demy's DONKEY SKIN, the surreal image is pretty indicative of Seyrig's regrettably short, enormously prolific (she appeared in over sixty films and only lived until age fifty-eight), and trenchantly unforgettable career. Seyrig had an innate ability to transcend every film in which she appeared, regardless of what auteur was directing.
She most famously worked with Chantal Akerman, Alain Resnais, and Luis Buñuel, but also Robert Frank, Francois Truffaut, and Harold Pinter. Among the first filmmakers to make use of video in France, Seyrig co-founded a radical, anarchistic collective of feminist filmmakers, directing two feature documentaries (SOIS BELLE ET TAIS-TOI and MASO ET MISO VONT EN BATEAU) and several shorts, including a wonderfully droll reading of the SCUM Manifesto with filmmaker Carole Rossoupoulos. Digging through Seyrig's filmography is an endlessly rewarding excavation of idiosyncratic gems.
Special thanks to Jean Mascolo, Harry Kümel, Ulrike Ottinger, Women Make Movies and the Belgian Royal Cinematek.
---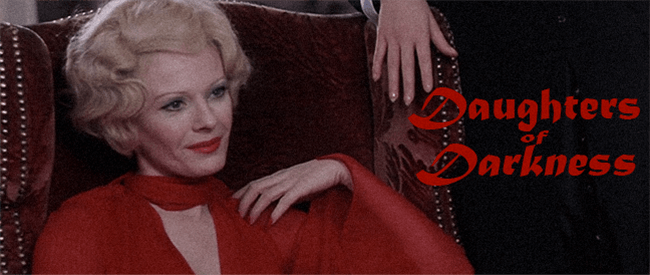 DAUGHTERS OF DARKNESS
Dir. Harry Kümel, 1971.
Belgium. 100 min.
FRIDAY, FEBRUARY 3 – 7:30 PM
FRIDAY, FEBRUARY 24 – 10 PM
Belgian director Harry Kümel's high gothic vampirization of the story of famed murderess Elizabeth Báthory has retained its cult legacy due to its effervescent style and Seyrig's carnal lead performance. The camera glides through lush colors and haute hotel rooms like in a Fassbinder or Sirk melodrama as Seyrig's bloodthirsty queer countess preys on a pair of newlyweds. By contemporizing the vampire into a decadently erotic queer demagogue, Kümel paved the way for Tony Scott's THE HUNGER more than a decade later.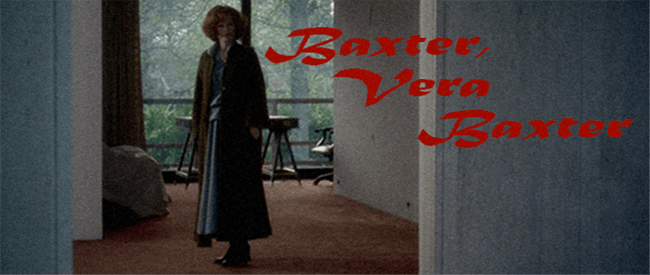 BAXTER, VERA BAXTER
dir. Marguerite Duras, 1977.
France. 91 min.
THURSDAY, FEBRUARY 2 – 10 PM
TUESDAY, FEBRUARY 7 – 7:30 PM
SATURDAY, FEBRUARY 11 – 7:30 PM
The masterful Marguerite Duras takes a concept ripe for portentous melodrama — slimy Gerard Depardieu sells his wife (Claudine Gabay) to erase a debt —and minimizes it, radicalizes it, and chills it into droll  satire with an enrapturing cadence. Seyrig plays an unknown woman who is inexplicably drawn to Gabay's Vera when she hears her name. She gradually interrogates Vera, and their conversation becomes entangled with Carlos d'Alessio's omnipresent, repetitive score. Duras' film is an exhausting, rewarding experience, and truly one of a kind.

INDIA SONG
Dir. Marguerite Duras, 1975.
France. 115 min.
SATURDAY, FEBRUARY 4 – 10 PM
FRIDAY, FEBRUARY 17 – 10 PM
MONDAY, FEBRUARY 20 – 7:30 PM
Marguerite Duras had previously directed Seyrig in the 1967 adaptation of her own play LA MUSICA; their re-teaming in 1975 marked a masterful standout in both of their careers. A tale of doomed love amidst 1930s colonial India, the film is a mysterious mesh of haunting memories, and Duras' most lauded work.
"The most feminine film I have ever seen, … a rarefied work of lyricism, despair, and passion, … imbued with a kind of primitive emotional hunger." – Molly Haskell
---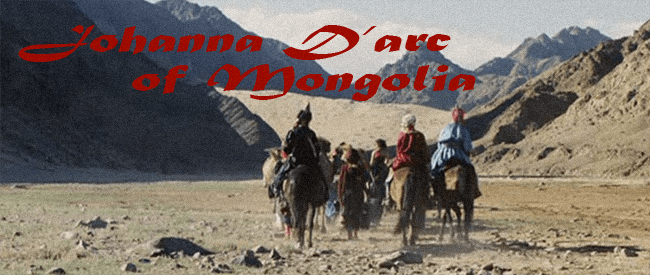 JOHANNA D'ARC OF MONGOLIA
Dir. Ulrike Ottinger, 1989.
Germany. 165 min.
SUNDAY, FEBRUARY 12 – 7:30 PM
WEDNESDAY, FEBRUARY 15 – 7:30 PM
SUNDAY, FEBRUARY 19 – 7:30 PM
Seyrig's last screen role found her fittingly re-teaming with Ulrike Ottinger for a tri-lingual adventure epic with an all woman cast. Ottinger plays with the genre trappings of train triptychs and biblical epics in her most ambitious work, in which seven female voyagers are captured by a band of Mongolian woman. Ottinger's goal isn't to pit cultures against each other or exploit them, but to tell an extensively details ethnographic tale of multicultural harmony.
"A fabulous three-course blend of myth, spectacular visions of an ancient land and frisky song-and-dance. A quixotic and ebullient leap of the imagination. Breathtaking." – Judy Stone, San Francisco Chronicle
---
THE GARDEN THAT TILTS
Dir. Guy Gilles, 1974.
France, 80 min.
WEDNESDAY, FEBRUARY 8 – 10 PM
SATURDAY, FEBRUARY 18 – 7:30 PM
MONDAY, FEBRUARY 27 – 10 PM
An underrated oddball from French director Guy Gilles, THE GARDEN THAT TILTS is reminiscent of Rohmer at his most contemplative and painterly, except the action revolves around an ice-cold assassin (Patrick Jouané) who falls in love with his mark (Seyrig). Jeanne Moreau also co-stars (and sings!).
---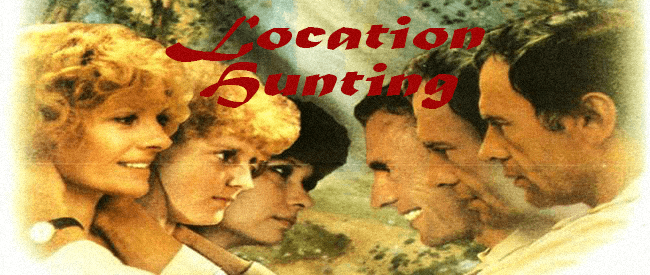 LOCATION HUNTING
Dir. Michel Soutter, 1977.
Switzerland, 87 min.
MONDAY, FEBRUARY 6 – 7:30 PM
SUNDAY, FEBRUARY 19 – 5 PM
Michel Soutter was a founding member of the New Swiss Cinema movement, and his early films are among the country's best-kept secrets. He branched out slightly into more international fare in the '70s, directing French legend Jean-Pierre Trintignant in several films. Rarely seen, the metatextual chamber drama LOCATION HUNTING stars Trintignant as a filmmaker desperate to win back the affections of his ex-wife of ten years (Seyrig). He casts her in an adaptation of Checkov's Three Sisters, and they sound find themselves isolated together with two other actresses on a location scout to an aging Swiss resort.