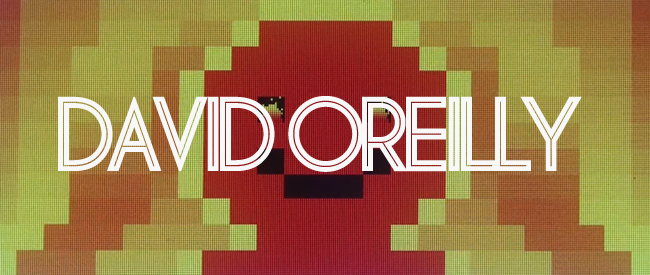 DAVID OREILLY: ONE NIGHT IN BROOKLYN
WEDNESDAY, MAY 13th – 7:30PM
ONE NIGHT ONLY – SOLD OUT!
????? from David OReilly on Vimeo.
This Summer™, Spectacle is thrilled to invite filmmaker and artist David OReilly to our humble theater for a rare public presentation of work he has described as including "narrative & experimental short films, commercial projects and other miscellaneous works ordered chronologically from between 2005 and 2014" and including parts of "unfinished, boring and objective failures on my part." Doubtful. Long before he designed the interactive video games that kept Joaquin Phoenix company in Her, OReilly's work has pushed and satirized modern 3D animation's intrinsic sense of aesthetic self-comfort, with an unmistakable signature that's as utilitarian-sleek as it is cajoling and dystopian. OReilly is a rupture theorist extraordinaire, whose other projects have include the metapostmodern home movie Octocat, the award-winning shorts Please Say Something and The External World, and last summer's smash hit iPhone game-simulator Mountain. These titles may or may not be sampled in his event on the 13th, which promises to be at least 95% more awesome on the big screen and will be followed immediately by a Q&A with OReilly.
David OReilly is an Irish-born filmmaker and artist based in Los Angeles. His animation work has garnered over 80 awards including Berlin's Golden Bear, the Cartoon D'Or and awards at Sundance and the Venice Film Festival. David's short films have been the subject of several retrospectives internationally. He has lectured at Pixar, Harvard, Yale, USC, CalArts and at many other conferences, institutions and film festivals around the world. In 2012 he wrote, directed and produced a special episode of the Emmy Award-winning show Adventure Time; in 2014 he released his first video game Mountain and wrote on the acclaimed animated sitcom South Park. His website can be found here.