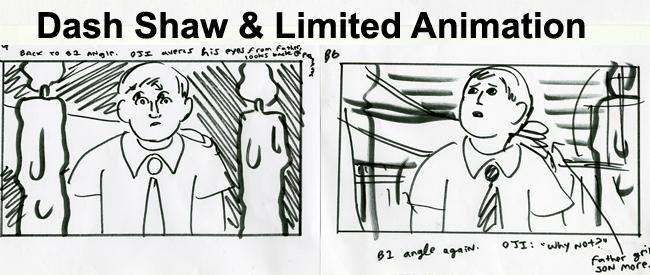 FRIDAY, NOVEMBER 8TH – 8PM
ONE NIGHT ONLY!
In conjunction with Comic Arts Brooklyn, cartoonist and animator Dash Shaw (New School) presents an evening of "limited" aka "low budget" animation.
Dash will be showing and discussing some of his own work, like the Sigur Ros video and Sundance selection Seraph, the "fast slideshow" Blind Date 4, and others, plus a bonus cartoon that's inspired him: the "best episode" of the anime Robotech! Come watch some cartoons on a Friday night.  This is not to be missed.