---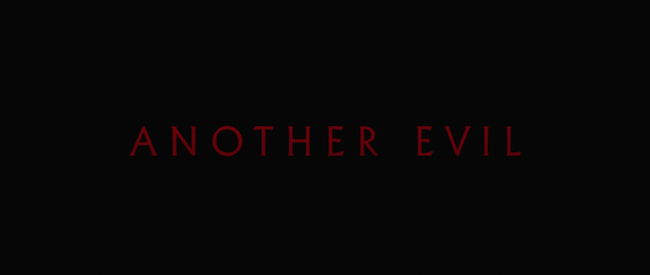 ANOTHER EVIL
dir. Carson Mell, 2017
90 min, USA
NYC DEBUT!
FRIDAY, MAY 5 – 7:30 PM
SATURDAY, MAY 6 – 10 PM
SUNDAY, MAY 7 – 5 PM
TUESDAY, MAY 16 – 10 PM
MONDAY, MAY 22 – 7:30 PM
After encountering a ghost in his vacation home, terrified Dan Pappadakis (Steve Zissis, TOGETHERNESS) goes behind his wife's back to hire an industrial grade exorcist – the bizarre and needy Os Bijourn (Mark Proksch, BETTER CALL SAUL). While implementing a variety of increasingly outlandish "ghost traps," Os tries to befriend Dan almost as relentlessly as he tries to destroy the home's "demons." Dan considers calling the whole thing off, but it quickly becomes apparent that a great evil has embedded itself in his home, and that the fate of his entire family is at stake. Featuring EASTBOUND AND DOWN's Jennifer Irwin and Steve Little.
---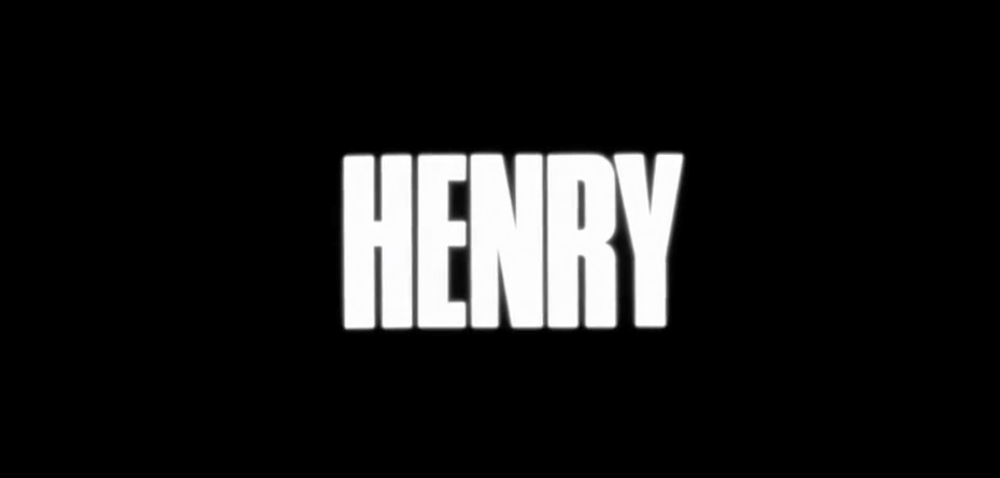 HENRY: PORTRAIT OF A SERIAL KILLER
dir. John McNaughton, 1986
95 min, USA
SATURDAY, MAY 13 – 10 PM
SATURDAY, MAY 20 – 7:30 PM
FRIDAY, MAY 26 – 7:30 PM
Warning: This film contains scenes of graphic violence and brutality that may be triggering for some viewers.
Undeniably one of the most harrowing American films of the 20th century, HENRY: PORTRAIT OF A SERIAL KILLER hits Blu-ray with a restoration that cements its reputation as a shocking, thought-provoking nightmare-plunge into the depths of the human soul.
Henry (Michael Rooker, GUARDIANS OF THE GALAXY), a psychopathic drifter who has left a trail of bodies in his wake, settles for a while at the dilapidated Chicago apartment of ex-prison mate Otis. Into this toxic environment comes Otis's (Tom Towles, SEINFELD) younger sister Becky (Tracy Arnold), who s fleeing an abusive marriage and looking for a place to stay. Deflecting her brother s incestuous advances, Becky finds herself attracted to Henry and sees him as a potential lover and herself as his possible savior. What she doesn't realize is that Otis and Henry are now killing together, sinking to ever more terrifying depths of depravity. As Becky tries to get her life back on track, she looks to Henry for a way out. But is redemption even possible for a man like Henry?
In celebration of Dark Sky Films' 10th Anniversary, Spectacle is proud to present HENRY in their brand new 4K scan, restored from the 16mm original camera negative and approved by director John McNaughton and producer Steven A. Jones, featuring a new 5.1 mix restoration from the stereo 35mm mag reels. Sure to send shivers of mortal dread through a whole new generation of filmgoers, this new presentation puts HENRY: PORTRAIT OF A SERIAL KILLER firmly back into the vanguard of contemporary cinematic horror.
---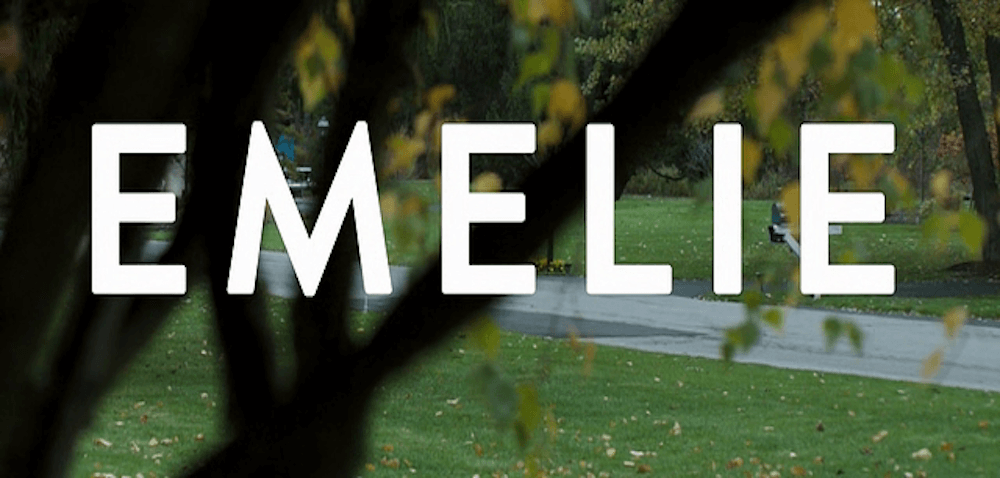 EMELIE
dir. Michael Thelin, 2016
80 min USA
WEDNESDAY, MAY 10 – 7:30 PM
THURSDAY, MAY 18 – 10 PM
SATURDAY, MAY 27 – 10 PM
As their parents head out for a date in the city, the three young Thompson children – Jacob, Christopher, and Sally – immediately take to their new babysitter Anna (Sarah Bolger, THE LAZARUS EFFECT), who seems like a dream come true: she's sweet, fun, and lets them do things that break all of their parents' rules. But as the night creeps along and Anna's interactions with them take on a more sinister tone, the kids slowly realize that their caretaker may not be who she claims to be. Soon it's up to big brother Jacob to protect his siblings from the increasingly nefarious intentions of a very disturbed woman whose weapon is trust, and whose target is innocence.
Featuring a tour-de-force performance from Bolger and its three young leads, EMELIE is a multidimensional, uncomfortably tense thriller that asks the question: how can you put an end to horror after you've already let it in?
---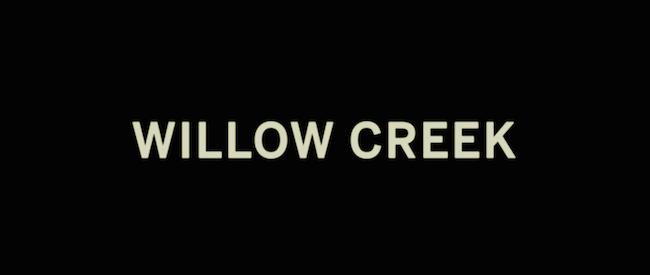 WILLOW CREEK
dir. Bobcat Goldthwait, 2014
80 min, USA
TUESDAY, MAY 2 – 10 PM
MONDAY, MAY 15 – 7:30 PM
THURSDAY, MAY 18 – 10 PM
FRIDAY, MAY 26 – 10 PM
A young couple find themselves face-to-face with a terrifying evil when they venture into the heart of Bigfoot country in WILLOW CREEK, comedian-turned-director Bobcat Goldthwait's (GOD BLESS AMERICA, WORLD'S GREATEST DAD)'s unique spin on the horror genre.
Looking to make a splash with his research videos into the existence of Bigfoot, Jim (Bryce Johnson, PRETTY LITTLE LIARS) and his girlfriend Kelly take a camping trip to the mountains surrounding Willow Creek, California, a small town where infamous footage of the supposed Sasquatch was filmed. Before long the headstrong couple are lost in the woods and discover that someone – or something – is stalking them. With each passing night bringing unknowable danger, the two must use all of their cunning to try to make it out of the forest alive.
---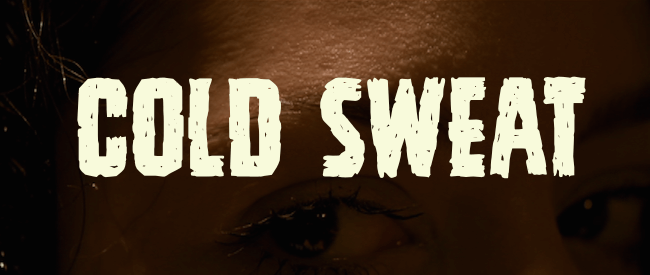 COLD SWEAT
Dir. Adrián García Bogliano, 2010
80 Minutes, Argentina
In Spanish with English subtitles
FRIDAY, MAY 5 – 10 PM
SATURDAY, MAY 20 – 10 PM
THURSDAY, MAY 25 – 7:30 PM
When Roman's girlfriend disappears, he expects to find her in the arms of another man. And find her he does but there is no lover on the scene, only a pair of crazy old men keeping her locked away in the basement of their crumbling mansion. Armed with wild-eyed political ideals and case after case of decades-old and highly unstable dynamite, the villainous duo are conducting illicit experiments on a string of young women lured to their home via the internet. If Roman cannot free his young love, she is likely to end up in pieces, thanks in part to a generous slathering of nitro-glycerine.
A delirious, old-school horror picture with the most memorable villains in years at its core, Adrian Garcia Bogliano's COLD SWEAT was a huge hit at SXSW thanks to its creator's wild imagination and sense of showmanship. Loaded with memorable characters and stylish action, COLD SWEAT is a shocker that never fails to entertain.
---