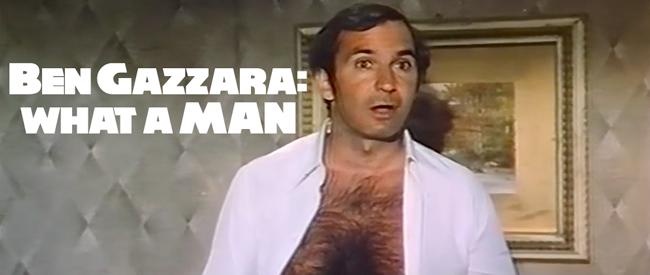 Spectacle celebrates one of the 1970s smoothest character actors this side of Seymour Cassel with four relative obscurities starring the one and only BEN GAZZARA. Born 86 years ago this month, Gazzara had his hot sexy hands in more than a handful of seminal New Hollywood works. None of the following films qualify. Instead, we present four films that this hard working actor did to bring home a paycheck. Rest assured however, that Gazzara could not help but bring his signature panache to the lowliest of productions, elevating Italian schlock (THE SICILIAN CONNECTION, THE GIRL FROM TRIESTE), cable sleaze (MANEATER) and made-for-TV family dramas (THE DEATH OF RICHIE) alike to dazzling heights of cool. Come and get hot and bothered all month long by that sideways glance, hirsute chest and well-cut suits on the hot hot body of BEN GAZZARA.
---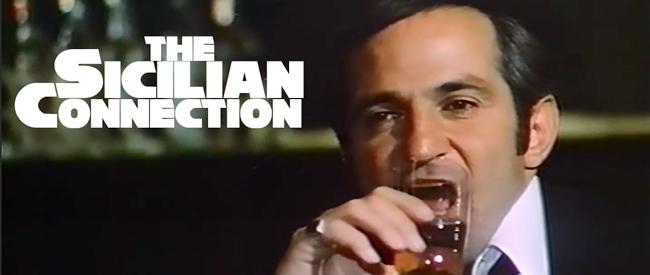 THE SICILIAN CONNECTION
(aka THE OPIUM CONNECTION, aka AFYON OPPIO)
Dir. Ferdinando Baldi, 1972.
ITALY, 100 min.
English
THURSDAY, AUGUST 11 – 5:00 PM
FRIDAY, AUGUST 12 – 7:30 PM
TUESDAY, AUGUST 16 10:00PM
FRIDAY, AUGUST 26 – 5:00PM
Gazzara headed off to Italy (You go where they love you…) for a run of low budget B-movie productions in the 70s and 80s, sometimes speaking the Sicilian dialect he learned from his parents and other times being the only actor on set speaking English. THE SICILIAN CONNECTION is one of the best of these, released in the US just after Cassevetes' THE KILLING OF A CHINESE BOOKIE. Gazzara's character "Joe" could be Cosmo Vittelli's Brooklyn cousin; both are small time dreamers with style, trying to make good in the American criminal underground. Joe's line is heroin, and lots of it, and he travels from Turkey to Sicily and back to New York again to try to make his big score. Plenty of fun is had along the way, and you get to see Gazzara in a wet suit.
---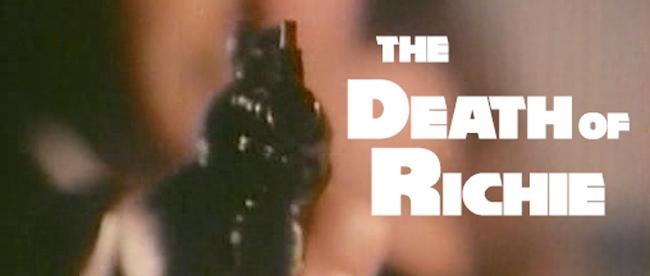 THE DEATH OF RICHIE
Dir. Paul Wendkos, 1977.
USA, 97 min.
English
WEDNESDAY, AUGUST 10 – 7:30 PM
SATURDAY, AUGUST 13 – 7:30 PM
MONDAY, AUGUST 15 – 10:00 PM
THURSDAY, AUGUST 18 – 5:00 PM
Poor Robby Benson. He's a teenage kid on drugs, buckling under the weight of peer pressure, with black light posters in his bedroom and parents (an exasperated Ben Gazzara and world-weary Eileen Brennan) who can't seem to do anything with him. This made-for-TV movie's title and its opening scene – which takes place at Richie's funeral – establish right away that Richie will meet a sad end. But how will it happen?
---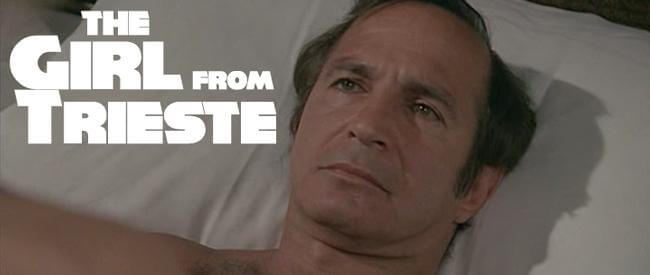 THE GIRL FROM TRIESTE
Dir. Pasquale Festa Campanile, 1982.
ITALY, 113 min.
In Italian with English subtitles.
SUNDAY, AUGUST 7 – 5:00 PM
THURSDAY, AUGUST 18 – 7:30 PM
TUESDAY, AUGUST 23 – 7:30 PM
WEDNESDAY, AUGUST 24 – 10:00 PM
Ben Gazzara is a little older and wiser as an artist looking for peace and quiet at the Italian seaside where he lives and works. That peace is shattered when a beautiful, unstable woman (Ornella Muti) is saved from drowning in front of him and they become lovers. Gazzara trades his free-wheeling, drug smuggling, sex-romping persona for something a bit more paternal, and his dominant facial expression in this film can be described as "quizzical". The IMDB keywords for this movie include: "artist", "beach", "beach umbrella", "mental hospital", "mouth to mouth resuscitation", "depression" and "sex in bed".
---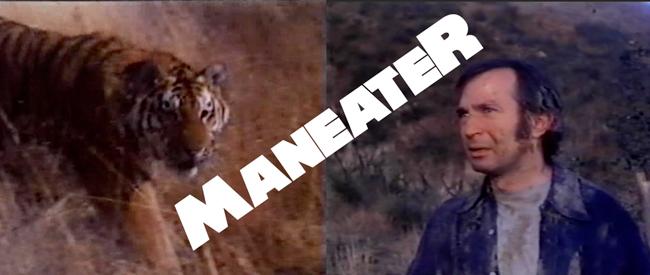 MANEATER
(aka EVASION)
Dir. Vince Edwards, 1973.
USA, 74 min.
English
FRIDAY, AUGUST 12 – MIDNIGHT
SATURDAY, AUGUST 20 – MIDNIGHT
A creepy zoo keeper (Richard Basehart) laments that his tigers have only garbage to eat, and wonders aloud if soon they will be able to hunt for fresh meat once again. Along comes Ben Gazzara and his groovy wife and friends in a camper which runs out of gas nearby. In the struggle for survival that ensues, only Ben Gazzara's quick thinking and sexy ways can save them.