Celebrating the Season of Love. Anti-Valentines all February!
---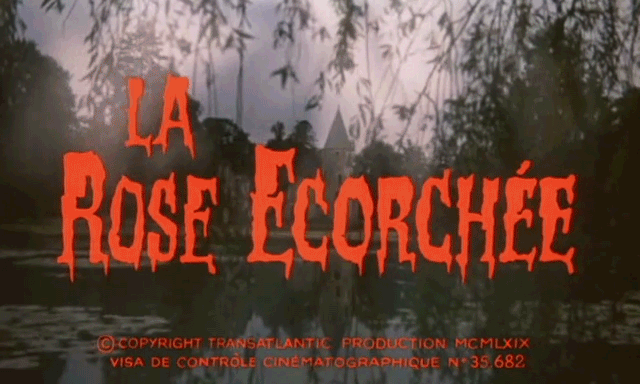 THE BLOOD ROSE (LA ROSE ÉCORCHÉE) 
Dir. Claude Mulot, 1970
France, 92 min.
Dubbed in English.
FRIDAY, FEBRUARY 9 – 10 PM
THURSDAY, FEBRUARY 15 – 7:30 PM
MONDAY, FEBRUARY 19 – 10 PM
SUNDAY, FEBRUARY 25 – 7:30 PM
This Valentines Day, if you find yourself in love with a tortured painter who promises to carry you off to his ancient castle in France, we strongly advise that you first see this film. Director Claude Mulot was mainly a maker of les films pornos, and LA ROSE ÉCORCHÉE has a certain sensuality wound around its EYES WITHOUT A FACE-esque plot. There are poisonous plants and nasty wounds, and passionate romance tested by tragedy and jealousy. Plastic surgery cannot heal old wounds, but it can certainly create new ones.
We have a beautiful copy of LA ROSE ÉCORCHÉE, and every candelabra-carrying, thinly gowned scene is sure to enchant. Brought to you by Mondo Macabre and Spectacle Anti-Valentines 2018.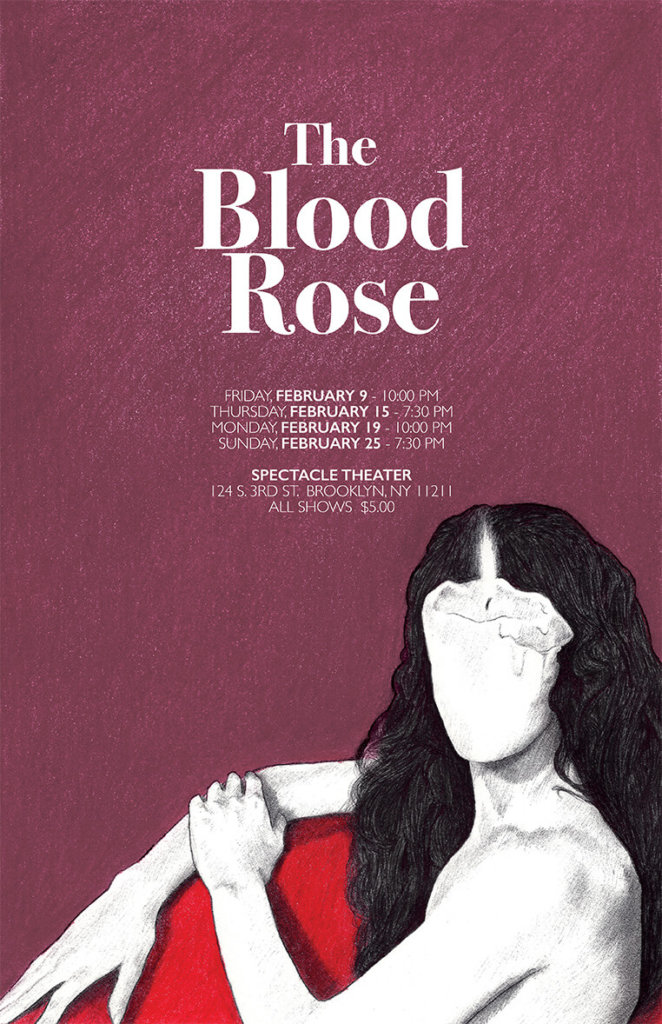 ---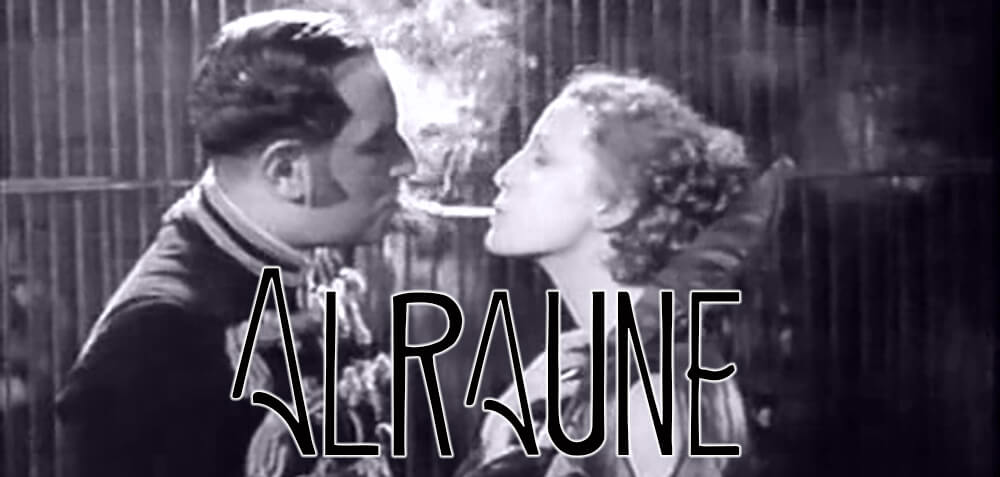 ALRAUNE
(a/k/a: A DAUGHTER OF DESTINY)
dir. Henrik Galeen
Germany, 1928
108 mins.
Silent with English intertitles.
SATURDAY, FEBRUARY 3 – 10 PM
FRIDAY, FEBRUARY 9 – 7:30 PM
WEDNESDAY, FEBRUARY 14 – 7:30 PM
THURSDAY, FEBRUARY 22 – 10 PM
Professor Jakob ten Brinken (Paul Wegener, DER GOLUM) is a mad scientist and "world famous authority on genetic cross-breeding" who vows to create life by impregnating a woman from the dregs of society with a mandrake root in an attempt to study the idea of nature vs. nurture. According to legend the root is believed to sprout from the spilled semen of a hanged man. One night his nephew, Franz, goes out and returns with a prostitute for the Professor to experiment on. She bears him a beautiful daughter, named Alraune (played by Brigitte Helm, fresh off the set of METROPOLIS), who the professor adopts and sends away to a convent. Despite her sheltering, Alraune grows up deceptive, corrupt, and promiscuous. After convincing her boyfriend to rob his parents and hit the road, Alraune dumps him for a circus magician and becomes his assistant. The professor finds her there, performing in the circus, and reprimands her til she leaves with him. Once home, he introduces her to the upper crust and showers her with gifts in an attempt to win her love. Alraune plays all sides of the fence and eventually drives her "father" to madness and desperation.
Galeen's version of this strange legend is not the first, coming 10 years after a version now thought lost. The story would be told in 1930 and again in 1952. This version is highlighted by the cinematography of Franz Planer (who would later be nominated for Academy Awards and serve as DP on BREAKFAST AT TIFFANY'S) and the haunting performances of Wegener and Helm. This often overlooked gem of German cinema and twisted take on the traditional Frankenstein legend sits confidently alongside the other titles in this years Anti-Valentines series. A perfect last date movie.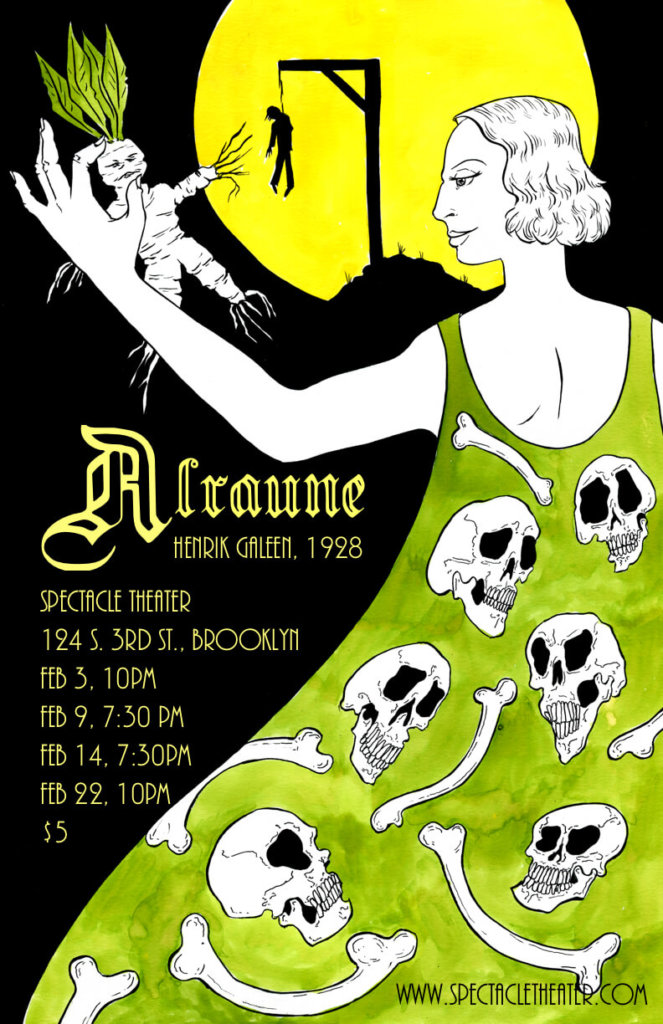 ---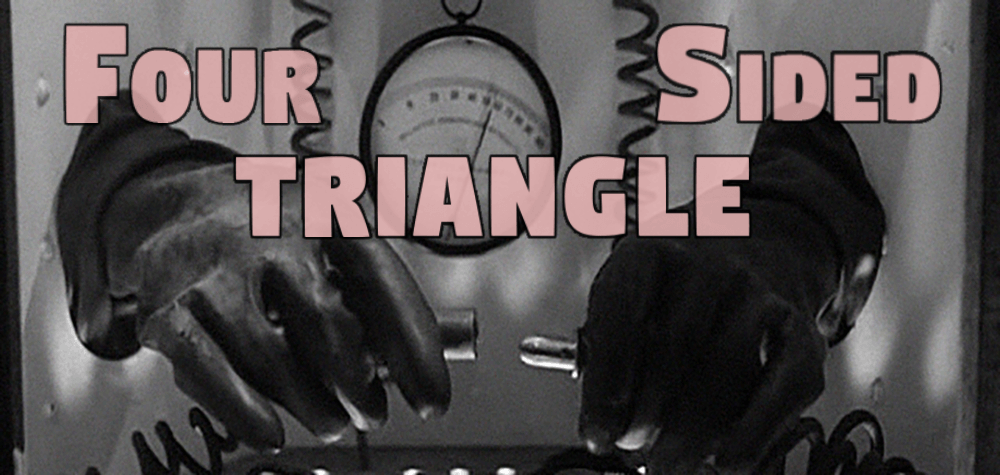 FOUR-SIDED TRIANGLE
dir. Terrence Fisher, 1953
UK, 81 min.
TUESDAY, FEBRUARY 6 – 7:30 PM
SUNDAY, FEBRUARY 11 – 7:30 PM
FRIDAY, FEBRUARY 16 – 7:30 PM
MONDAY, FEBRUARY 26 – 10 PM
Here is a love story from the source of modesty, propriety and evil in the form of human reason: the English middle-class. It is a tale from the wet end of a local doctor's pipe, of how he nurtured a young genius named Bill and underwrote the laboratory Bill later built with his best friend and co-inventor, Robin. From a semi-electrified barn a contraption is made (out of plexiglass and television sets) with the ability to duplicate matter. Everyone can now own an original Monet and a Rolls Royce!
The rogue young scientists understand humanity little more than they understand economics, and Bill wants to push the machine into more bodily forms of replicas. Particularly, he wants to manufacture another young woman out of the one he has longed for since childhood. This desire is amplified by Lena's recent marriage to Robin (itself a conventional arrangement for reproduction). Will she agree to be further duped? Who will the duplicate love, or will she even love at all?
---