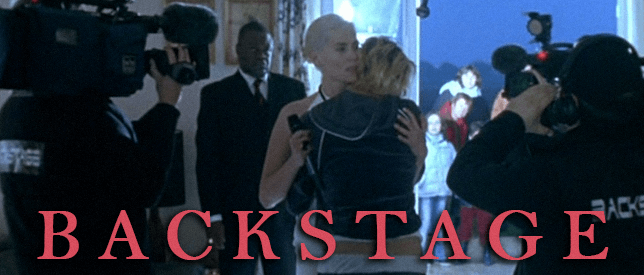 BACKSTAGE
Dir. Emmanuelle Bercot, 2005.
France, 112 mins.
In French with English subtitles.
SATURDAY, DECEMBER 2 – 5 PM
WEDNESDAY, DECEMBER 6 – 7:30 PM
WEDNESDAY, DECEMBER 13 – 10 PM
SATURDAY, DECEMBER 16 – 10 PM
An oddball forgotten gem of the oughts – but still relevant as ever in the age of tween internet fandom – European festival mainstay Emmanuelle Bercot's most striking film is a knotty teen pop opera with emotional intensity set to a speaker-blowing high. The great Isild Le Besco, French cinema's go-to for young queer hysteria, gives a fiercely committed performance as a high school girl hopelessly stanning for pop star Emmanuelle Seigner (The Ninth Gate, Venus in Fur). Their paths cross as the result of a bizarre MTV-style contest, and soon both women find their lives hopelessly entwined in a relationship of shifting power dynamics. Agnès Godard, cinematographer for Claire Denis, gives the film an edge that's woozy, love-drunk, stark, and surreal.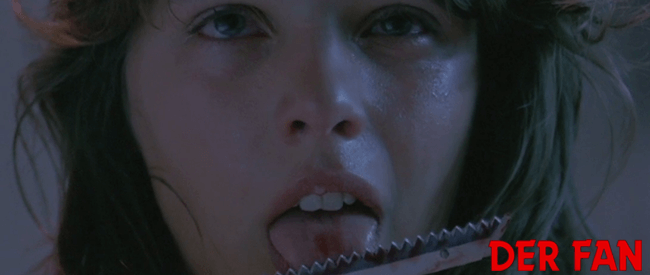 DER FAN
aka Trance.
Dir. Eckhart Schmidt, 1982.
Germany, 89 min.
In German with English subtitles.
WEDNESDAY, DECEMBER 6 – 10 PM
SATURDAY, DECEMBER 9 – 7:30 PM
FRIDAY, DECEMBER 15 – 10 PM
WEDNESDAY, DECEMBER 20 – 7:30 PM
In the wake of films like CHRISTIANE F., studies of displaced, dysfunctional German youth were a dime a dozen. However, the forerunner in the sweepstakes for the most memorable and disturbing entry would have to be DER FAN.
Like every other teenager in school, Simone has a crush on a rock star. When her idol, the lead singer 'R', comes to town to make a television appearance Simone is gripped by a trance-like state, leaving school, friends and parents behind her. However, when Simone comes to realize the shallow nature of the 'glamorous' music industry and of 'R' himself, she plans a calculated, ritualistic and bloody revenge on her obsession.
An unsettling blend of new wave pop culture, adolescent angst, and full-blooded horror, this nasty little art house shocker caught more than a few unsuspecting viewers off guard and earned a bit of a cult following in the process. Imagine a John Hughes film with Michael Haneke in the driver's seat and you're getting close…