Since 2003, Lev Kalman and Whitney Horn have been quietly making some of the 21st century's most inventive independent cinema. With casually gorgeous 16mm visuals, a penchant for thinly veiled overdubbing, and riotous gag-lines that drag the films' possible interpretations out into the harsh light of day, Kalman and Horn invite their audiences to discard everything they thought they knew and start all over again. Spectacle is thrilled to bring the filmmakers  to present the New York City theatrical premiere run of their luminous "spa western" TWO PLAINS AND A FANCY.  As an added bonus, we will be screening their novella-sized debut BLONDES IN THE JUNGLE, their transcendentalist comedy L FOR LEISURE, and a special program of rare work and ephemera. With Kalman and Horn for select Q&As.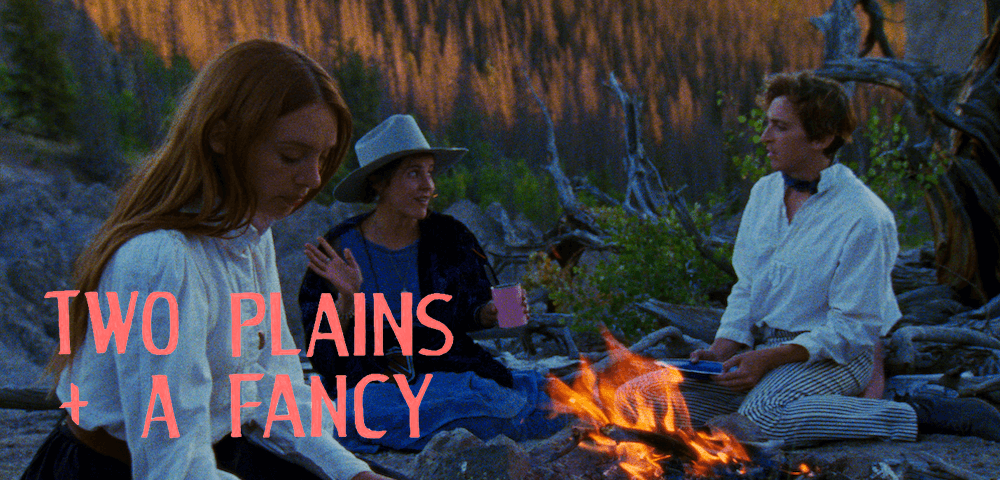 TWO PLAINS & A FANCY
dir. Lev Kalman & Whitney Horn, 2018
89 mins. United States.
NYC PREMIERE THEATRICAL RUN!
FRIDAY, MARCH 8 – 7:30 w/filmmakers in person for Q&A!
SATURDAY MARCH 9 – 7:30 w/filmmakers in person for Q&A!
SUNDAY MARCH 10 – 3 PM w/filmmakers in person for Q&A!
(These events are $10.)

MONDAY MARCH 11 – 7:30 PM
TUESDAY MARCH 12 – 10 PM
WEDNESDAY MARCH 13 – 7:30 PM
THURSDAY MARCH 14 – 10 PM
Made with the assurance of a wide-canvas Western while embracing the braindead intellectualism that's fundamental to (and the target of) their prior works, TWO PLAINS AND A FANCY is Lev & Whitney's most ambitious film to date – a brain-melting "spa western" that's equal parts travelogue of turn-of-the-20th-century Colorado and meandering interrogation of Deep Time and the American mythos.
"The most imaginative and visionary recent addition to the [Western] genre." – Richard Brody, The New Yorker
"Imagine Alex Cox's anachronism-prone political oater WALKER B as a half-sickly, half-soothing cinematic soporific, or a karaoke cover of Jim Jarmusch's DEAD MAN that becomes, over time, its own beguiling composition… TWO PLAINS & A FANCY is a cosmic joke forged on a Kickstarter budget." – Keith Uhlich, The Hollywood Reporter
"Forgoing sepia-tint past-tense pastiche in favor of Super 16mm richer than any filter, the film embodies a past that hardly seems stable. The tone is its most anachronistic element—the sense of humor is an alchemy of laid-back hipster-hangout banter and what Kalman describes as the 'aggressive absurdism' of the David Wain school of meta-comedy." – Mark Asch, Film Comment
"No verbal or written description can do justice to TWO PLAINS & A FANCY'S best moments, which seamlessly render the absurd and sublime one and the same. One scene, which bears witness to a pair of ghosts descending upon an empty whorehouse, lumps cinema with mass hypnosis, playing the film's unabashedly low-budget artifice for metaphysical sex comedy, complete with the unforgettable image of wax candles, obviously puppeteered by hand, dry-humping each other on a webby windowsill." – Daryl Jade Williams, Slant
"[A] gorgeous, laugh-out-loud psychedelic Western." – Dana Reinoos, Screen Slate
L FOR LEISURE
dir. Lev Kalman & Whitney Horn, 2014
74 mins. USA / Mexico / Iceland / France
FRIDAY, MARCH 8 – 10 PM w/filmmakers in person for Q&A!
(This event is $10.)
Horn and Kalman's 2014 hilarious breakout feature L FOR LEISURE follows a handful of clueless 20-something grad students on their various vacations – as they explore ideas of sex, history, life, society, science and time (and perhaps most importantly, the art of wasting it it.) Boosted by the gorgeous 16mm location photography that has long been the filmmakers' signature and a swooning synth soundtrack by John Atkinson (of the band Aa), L FOR LEISURE diagnoses a moment of pre-9/11 complacency with an airy wit and a razor-sharp eye for detail.
"Brilliant… L FOR LEISURE offers a metaphysical dream of pure vision, one that is attainable only through leisure and landscape…That pursuit is itself the essence of cinema." – Richard Brody, The New Yorker
"With the aid of John Atkinson's original synth score, L FOR LEISURE strives toward creating impression rather than an imitation of the decade… For all its atmospheric laziness, this is not a film about (or for) slackers, but rather thinkers; embedded directly into the easy-breezy aesthetic is quite a rigorous exploration of time and space." – Emma Myers, The L Magazine
"Beneath its inherently trendy façade, L for Leisure unlocks truths about the importance of friendship and the art of conversation few films could so categorically and honestly convey."
-Ash Beks, The Essential
"At times it appears as if these unburdened scholars are committed to their own annihilation, blasting one another at a laser-tag arena called Future Warz. Kalman and Horn, in their own understated way, have updated the French actress Simone Signoret's piquant remark that 'nostalgia isn't what it used to be': Their wry, nimble film points the way forward for others who might also wish to look back." – Melissa Anderson, Artforum
"Brazenly original." – Sarah Salovaara, Filmmaker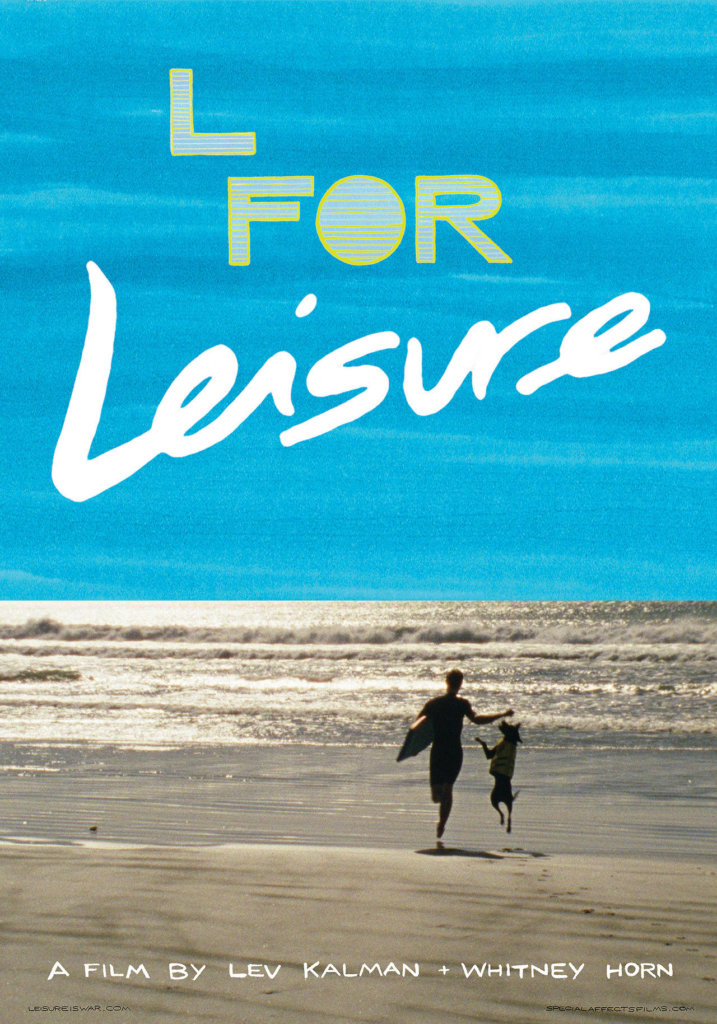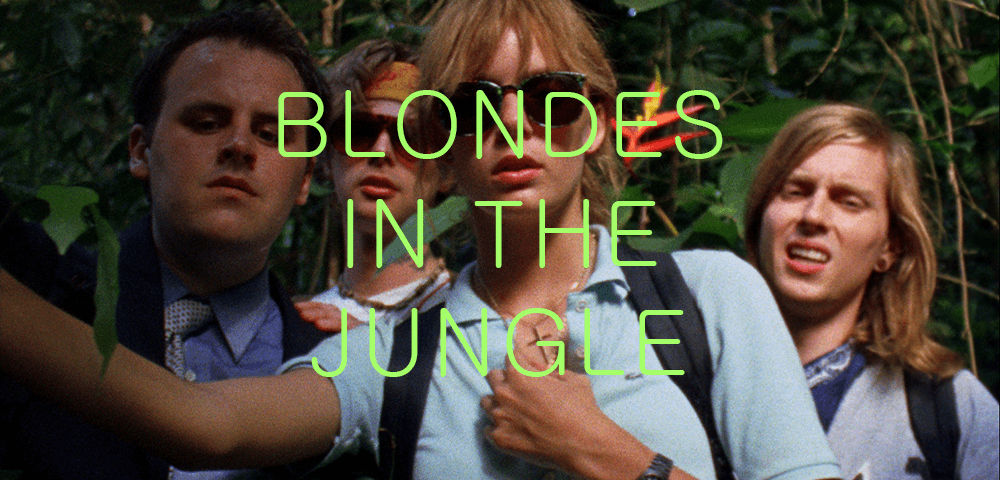 BLONDES IN THE JUNGLE
dir. Lev Kalman & Whitney Horn, 2009
48 mins. USA / Honduras.
SATURDAY MARCH 9 – 10 PM w/Filmmakers in person for Q&A!
(This event is $10.)
At the serpentine intersection of Degrassi and Wade Davis, you'll find the dazzling BLONDES IN THE JUNGLE. Lev Kalman and Whitney Horn's 48-minute debut is a dazzling "tropical cyclone" – a metaphysical stoner comedy about a trio of spoiled WASP brats searching for the Fountain of Youth in the wilds of Honduras. Color-saturated and empty-headedly hilarious, Kalman and Horn's film is a deep dive into pampered ignorance and a wealth of topographic riches.
"If you could put a healing balm on the psychic wound that is the '80s, it would probably contain a dose of the original toxin. BLONDES IN THE JUNGLE is just such a remedy … [it] takes a panoramic view, at the same time gently revealing hypocrisies and reveling in a surplus of pleasures." – Cine-File
"A cheerful, genial and strange comedy, yet it's so good-natured and screwy that it's easy to go along with all of the improbable happenings – and there's certainly plenty of those. Plus, the scenery is absolutely beautiful to look at with gorgeous cinematography by Horn." – Bad Lit
"Long story short, it's amazing." – Flavorwire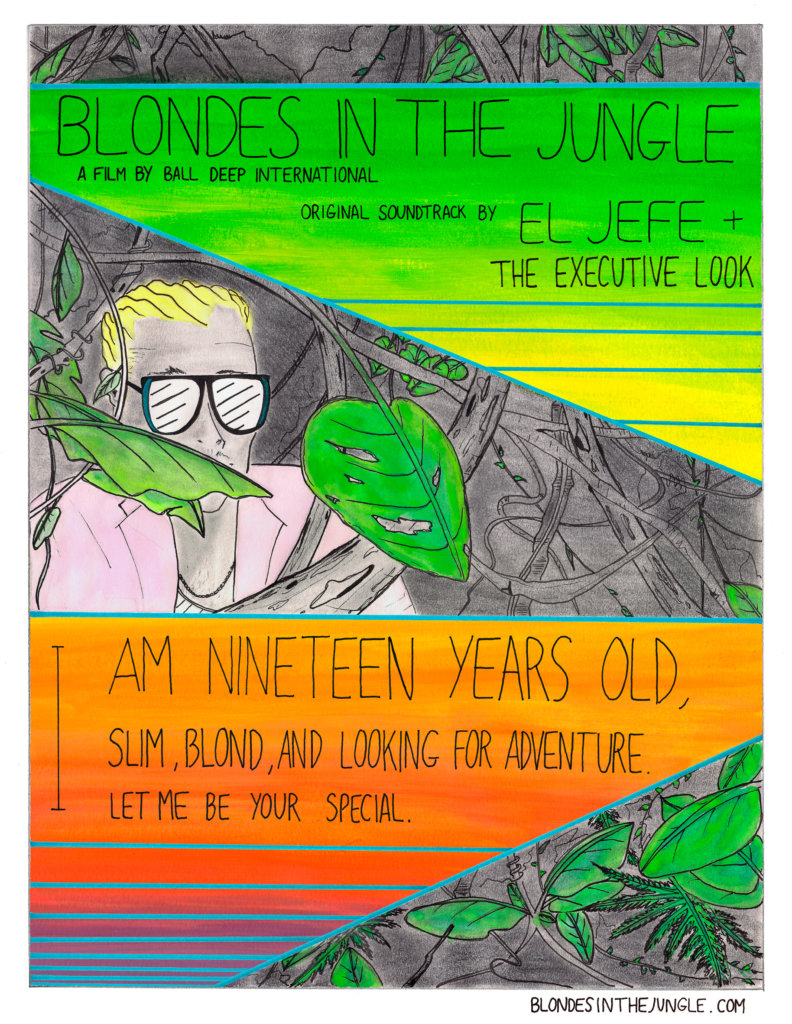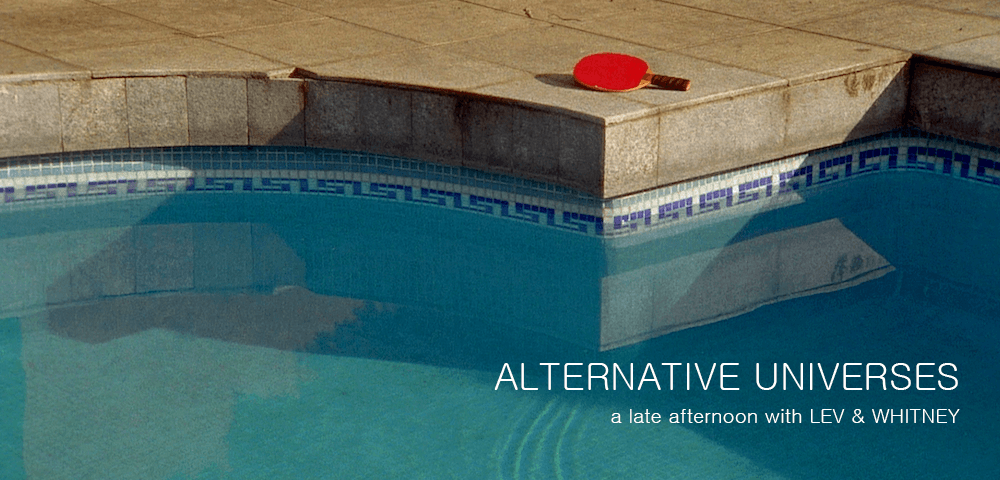 SUNDAY, MARCH 10 – 5PM – FILMMAKERS IN PERSON!
ONE NIGHT ONLY!
(This event is $10.)
While BLONDES IN THE JUNGLE and L FOR LEISURE have attained cult-film status and enjoyed long lives at festivals and microcinemas (including Spectacle), many of Lev & Whitney's other equally audacious and wonderful films have gone largely unseen, screening only at private parties, in art galleries, or languishing in Youtube deserts. In conjunction with the NYC premiere run of TWO PLAINS & A FANCY, Lev Kalman will present favorites of these, featuring time traveling teens, purgatory ping-pong and Bloomingdales shopping sprees. Intimate and candid conversation to follow.
LEV KALMAN (b. 1982) and WHITNEY HORN (b. 1982) have been making films together since 2003, when they were undergraduates in New York City. Their distinctive style blends lo-fi 16mm photography, dreamy electronic music, philosophic musings, and steady bursts of absurdist humor. Their films have played festivals including Rotterdam, BFI London and BAMCinemaFest.