We all know about the glamorous side of movie-making: we're constantly bombarded with images of untouchable movie stars from magazine covers and gossip blogs. But what about the other side of the coin, where dreams are dashed and goals never reached? And why would anyone even choose to pursue the dream of stardom, when the odds of succeeding are astronomically low? This May, Spectacle presents THE TERROR OF PRODUCTION, a series exploring the dark side of the pursuit of artistic expressions. From actresses with messiah complexes to an insane makeup artist, THE TERROR OF PRODUCTION shines a light on the bitter, bilious aftertaste of ambition.
---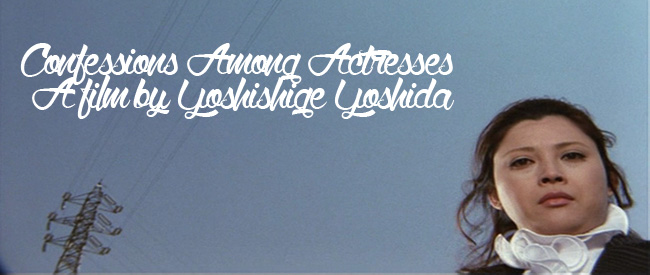 CONFESSIONS AMONG ACTRESSES
Dir. Yoshishige Yoshida, 1971
Japan, 124 min.
In Japanese with English subtitles
THURSDAY, MAY 14 – 10 PM
TUESDAY, MAY 19 – 7:30 PM
MONDAY, MAY 25 – 10 PM
FRIDAY, MAY 29 – 7:30 PM
Kyoko, Aki, and Makiko are famous actresses starring together in the same film. Each woman, however, has her own crisis that makes acting in the film particularly harrowing. Kyoko has persistent, recurring dreams about her husband cheating on her with another woman. Aki is also troubled by the thought of her husband's infidelity, and cannot forget a vicious attack on a close friend. Makiko divulges the story of a double suicide pact with a man who may have been closer than just a lover. Since these women are famous actresses, they must wear the mask of beauty, confidence, and perfection, and their traumas get swept under the rug.
Yoshishige Yoshida directs the film with his usual brilliant eye for framing and composition, with the added layer of being one of Yoshida's only color films. The daily lives of these women overlap with the shooting of the film-within-the-film, and metatextual moments on the meaning of being an actress dovetail with moments of hysterical, beautiful melodrama. Yoshida cast his wife (and frequent collaborator) Mariko Okada as one of the actresses, adding another level of revelation to the film. Think of Persona-era Bergman, shot by the foremost director of Japan's Art Theater Guild, and you'll have a sense of the intensely personal, avant-garde, visually lush whirlwind that is CONFESSIONS AMONG ACTRESSES.
---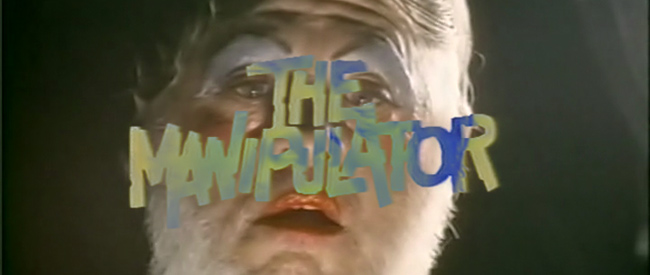 THE MANIPULATOR
Dir. Yabo Yablonsky, 1971
USA, 85 min.
SUNDAY, MAY 10 – 5 PM
SUNDAY, MAY 17 – 7:30 PM
SUNDAY, MAY 24 – 7:30 PM
"We all change. But that's just the way it goes."
Certain performances are for the ages. They transcend the actor and place the role into an realm of their own. They cut against the actor as we know them, they are a slap in the face to our assumptions, they are the films that make us uncomfortable with who we think we are and who we want to be. Consider Andy Griffith in A VOICE IN THE CROWD. Consider Ernest Borgnine in MARTY. That's exactly what you'll get from Mickey Rooney in THE MANIPULATOR, as intense a delivery as David Hess or Roger Watkins in a film that is about as weird as they come. Perhaps best considered a role-reversed Sunset Blvd. or a twist on the screen-queens-gone-bad roles of 70s Elizabeth Taylor or Joan Crawford circa Straight-Jacket, Mickey Rooney tears into the role of makeup artist B.J. Lang like a freight train, screaming his demented paranoid soliloquies over synth bloops and echoplex for days. In honor of his recent passing, Spectacle is proud to present Mickey Rooney's true magnum opus: THE MANIPULATOR.
---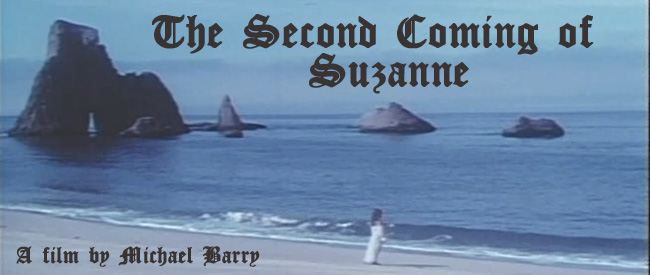 THE SECOND COMING OF SUZANNE
Dir. Michael Barry, 1974
USA, 90 min.
SUNDAY, MAY 17 – 5 PM
FRIDAY, MAY 22 – 10 PM
TUESDAY, MAY 26 – 7:30 PM
THURSDAY, MAY 28 – 10 PM
THE SECOND COMING OF SUZANNE stars Jared Martin as a filmmaker becoming more and more obsessive about his idea for a film about Christ as a woman. Suzanne (future Clint Eastwood paramour Sondra Locke) is the "lucky" leading lady who gets the starring role in Martin's film, but as shooting gets more and more intense, the lines between Suzanne's reality as an actress, and fiction as a messiah figure, become psychedelically blurred, ending up in tragedy.
Based on the Leonard Cohen song "Suzanne," THE SECOND COMING OF SUZANNE is the kind of film that could only have been made in the 70s – art school sensibility, plus a lot of psychedelic drugs and an increasingly worried Richard Dreyfuss. It's a wonderful showcase for Sondra Locke, who is even today incredibly underrated as an actress, and she throws herself into the madness here. Come for the art film, stay for the crucifixion.
---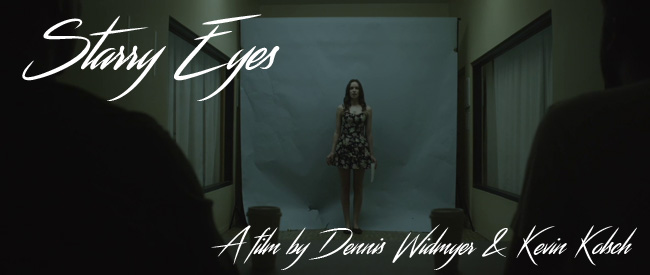 STARRY EYES
Dir. Dennis Widmyer & Kevin Kolsch, 2014
USA, 98 min.
SATURDAY, MAY 9 – 7:30 PM & 10 PM
ONE NIGHT ONLY!
Skype Q&A with Directors Dennis Widmyer & Kevin Kolsch!
Ever get the suspicion that Hollywood is controlled by unseen forces that lurk behind the curtain of every big-budget production? STARRY EYES won't do much to divest you of that opinion. Sarah (Alex Essoe, in a true star-making performance that brings to mind the hysterical physicality of Isabelle Adjani in POSSESSION) is a down-on-her-luck young actress, living in LA, hoping to achieve the dream of stardom, but also working in a fast food restaurant with a lascivious boss. With no prospects, a crappy job, and friends who are succeeding faster than her, Sarah goes for one last big audition for a horror film. Her acting doesn't impress the casting agents, but her brutal self-injurious behaviour does. From there, it's a trip down the rabbit hole through creepy auditions, tests of faith, and a contract Sarah cannot – and will not – refuse.
Part of the American independent horror renaissance of the last few years, STARRY EYES is a tense, intense, gory look at how the sausage is made in Hollywood. Directors Dennis Widmyer and Kevin Kolsch paint a portrait of Sarah's degradation in LA so that we can't resist, or really even argue with, the choices that she makes on her way to the top. Complete with a spare, creepy synth score, STARRY EYES harkens back to a creepier day in horror, when what's inside each and every one of us was scarier than anything else.
Widmyer & Kolsch will join us after both screenings for a Q&A via Skype!