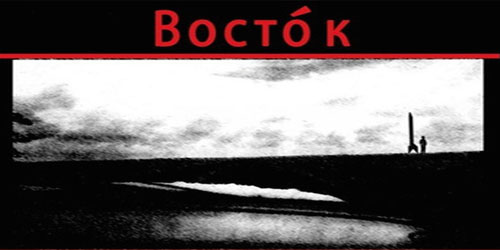 SEARCH FOR THE EMPEROR'S GRAVE
Dir. Andy Wagstaff
USA, 28 min.
Total runtime approx. 60 min.
With a live score by VOSTOK!
THURSDAY, MAY 21 – 7:30 PM & 10 PM
ONE NIGHT ONLY!
SEARCH FOR THE EMPEROR'S GRAVE was a psychedelic no-budget sci-fi action show deemed too weird for early 2000s Brooklyn Community Access Television. The crew of the Vostok 6 rocket sent to space by the Soviet Union in the early 1960s is inadvertently sucked through a wormhole and experiences a distant part of space at some unknowable time in the future. Their quest is to return to their own time, and the show follows various adventures the crew experiences. Inspired by video art, this green-screen heavy outsider space opera is having its first public showing at Spectacle.
After the screenings the cosmonauts from VOSTOK will give a rare live performance! Having composed the film's score, the band continues to write spaced-out tunes based on their intergalactic adventures. One night only!