FRIDAY, OCTOBER 3: SERGIO MARTINO – THE STRANGE VICE OF MRS. WARDH
SATURDAY, OCTOBER 4: SERGIO MARTINO – THE CASE OF THE SCORPION'S TAIL
FRIDAY, OCTOBER 10: SERGIO MARTINO – ALL THE COLORS OF THE DARK
SATURDAY, OCTOBER 11: SERGIO MARTINO – YOUR VICE IS A LOCKED ROOM AND ONLY I HAVE THE KEY
FRIDAY, OCTOBER 17: R2C – SOUTH THIRD STREET FOREVER
SATURDAY, OCTOBER 18: R2C – THE SIMPSONSSSSSSSSSSSSSSSSSSSSSSSSS
FRIDAY, OCTOBER 24: SERGIO MARTINO – TORSO
FRIDAY, OCTOBER 31: THE CURSE OF GHOUL FRIDAY
========= ALL THE COLORS OF GIALLO: SERGIO MARTINO MIDNIGHTS =========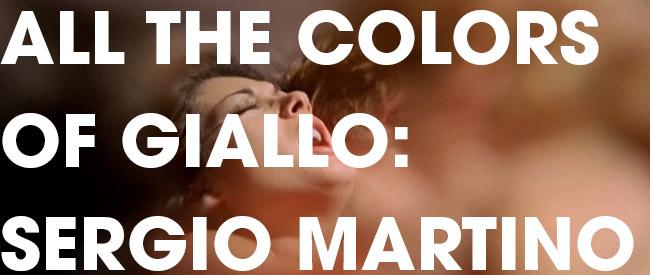 All month we spotlight the five gialli the prolific Sergio Martino directed between 1971 and 1973. Ranging from Agatha Christie/Edgar Wallace-style mysteries to Polanski-esque paranoid thrillers and proto-slashers, these lurid pulp masterpieces are exquisite exercises in style and represent quintessential examples of the genre. They also feature incredible soundtracks and amazing leading ladies, most notably Edwige Fenech and Anita Strindberg, who appear side-by-side in YOUR VICE IS A LOCKED ROOM AND ONLY I HAVE THE KEY. Though Martino went on to make dozens of films in other, sensational genres, he never fully returned to giallo. Nonetheless, these are up there with the best of Bava, Argento, and early Fulci.
---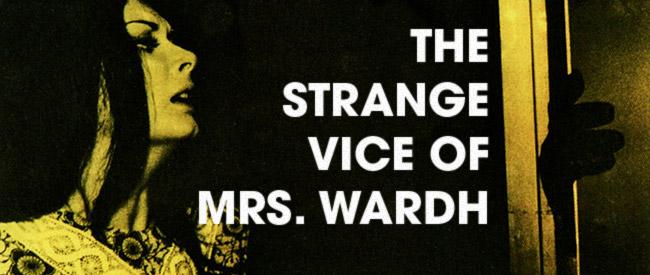 THE STRANGE VICE OF MRS. WARDH
aka BLADE OF THE RIPPER
Dir. Sergio Martino, 1971.
Italy. 96 min.
In English.
FRIDAY, OCTOBER 3 – MIDNIGHT
Sergio Martino's first giallo is also one of the genre's most sexually dynamite works. Raven haired French beauty Edwige Fenech is Julie Wardh, an ambassador's wife in Vienna still reeling from her sadomasochistic relationship with an intense ex-lover, Jean. As she arrives, a killer is stalking women on the streets—and Jean just happens to be in town. In the meantime, she meets George, the debonair cousin of her friend Carol, who thrives of seducing married women. Things heat up between the pair while bodies pile in the streets and Jean remains a menacing presence—and soon, the sets his sights on Julie, spinning the plot through dozens of twists.
THE STRANGE VICE OF MRS. WARDH is totally out-of-control, and a major genre classic: a hot mess of over-the-top stylization, kinky sex, nightmare interludes, brutal killings, suspense sequences, and, of course, a top-notch soundtrack by Nora Orlani including an insane version of "Dies Irae" that kicks in whenever Julie has flashbacks about having dirty sex with Jean. A giallo essential!
---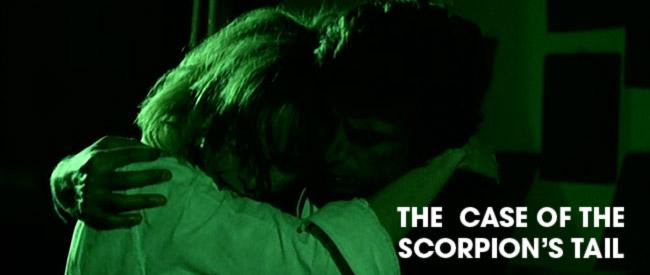 THE CASE OF THE SCORPION'S TAIL
Dir. Sergio Martino, 1971.
Italy. 91 min.
In English.
SATURDAY, OCTOBER 4 – MIDNIGHT
Bombshell Anita Strindberg anchors Martino's most nimble and classic example of giallo tropes in THE CASE OF THE SCORPION'S TAIL, which ostensibly tells the story of a woman under investigation following the mysterious explosion of her wealthy husband's airplane. When she travels to Greece to collect her inheritance, a number of variables come into play: a vindictive mistress and her hired thug, an insurance claim investigator, a stalker-killer on the loose, and a photojournalist, Cléo (Strindberg), assigned to the story. After a number of twists and turns, the investigator and journalist become the center of the story—and the killer's prime target.
THE CASE OF THE SCORPION'S TAIL has a whole lot going for it: particularly, a simply incredible score by Bruno Nicoli that is among the best work ever done in the genre, and Martino's best suspense sequence, in which a stealthy home invasion leads to a rooftop chase recalling Louis Feuillade's classic LES VAMPIRES serial. THE CASE OF THE SCORPION'S TAIL is pure sex, suspense, and style — a total thrillride.
---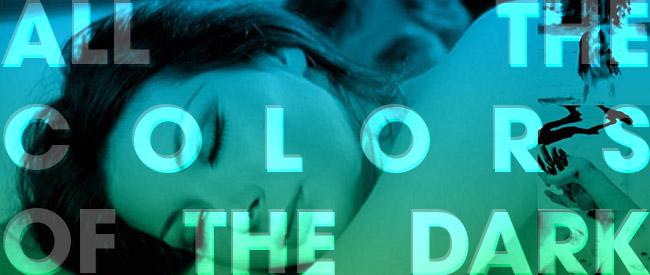 ALL THE COLORS OF THE DARK
Dir. Sergio Martino, 1972.
Italy. 95 min.
In English.
FRIDAY, OCTOBER 10 – MIDNIGHT
Sergio Martino reteams with muse Edwige Fenech for a Polanski-esque paranoid nightmare about a woman, Jane, who begins to lose her mind after taking heavy meds following a miscarriage. As she grows cold toward her partner, warms up to her sexy neighbor Mary—played by Marina Malfatti from THE NIGHT EVELYN CAME OUT OF HER GRAVE—who encourages her to get her act together by, er, joining a devil-worshiping sex cult. Somehow, this only makes things worse. When a phantasmic stalker gets into the mix and Jane participates in ever-more ritualistic murder orgies, things spiral further into madness.
ALL THE COLORS OF THE DARK is Sergio Martino's most surreal film, featuring a number of delirious nightmare set pieces. As always, Fenech is fantastic, and as ROSEMARY'S BABY knockoffs go, this is one of the best.
---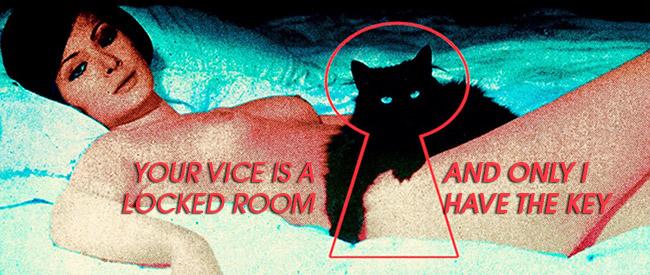 YOUR VICE IS A LOCKED ROOM AND ONLY I HAVE THE KEY
Dir. Sergio Martino, 1972.
Italy. 97 min.
In English.
SATURDAY, OCTOBER 11 – MIDNIGHT
"I don't feel like being involved in one of your spectacles."
Made between ALL THE COLORS OF THE DARK and TORSO, YOUR VICE IS A LOCKED ROOM AND ONLY I HAVE THE KEY is a misanthropic, brooding, manipulative and beautiful treatment of Edgar Allen Poe's story "The Black Cat." It also has a drunk author getting J&B shipped by the crate to his house, which might be the gialloest thing ever. Fans of Sergio Martino's earlier film THE STRANGE VICE OF MRS. WARDH (from which this film gets it name) might be thrown a bit by the subdued, sullen quality, but it's part of a greater plan, a plan that includes commune freak-outs, slaughtered mistresses, gratuitous POV (on line with Martino's next film, TORSO) and perhaps greatest of all, Edwige Fenech, of whom I can say nothing without getting the vapors. With a storyline that'll satisfy no-loose-ends mystery fans, enough jaw-dropping cinematography and costuming to please the art crowd, and Martino's thoughtful and visceral style (there's also a great Bruno Nicolai score to sweeten the pot), YOUR VICE…might be Martino's finest.
---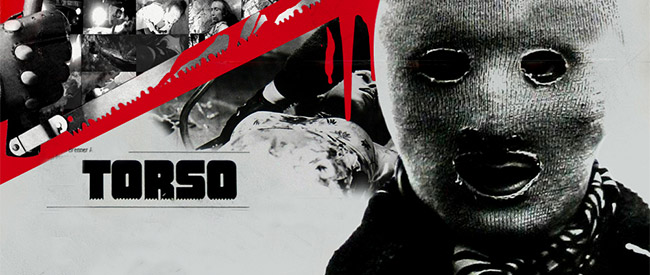 TORSO
aka The bodies bear traces of carnal violence
Dir. Sergio Martino, 1973
Italy. 93 min.
In English with a few previously cut scenes in subtitled Italian
FRIDAY, OCTOBER 24 – MIDNIGHT
TORSO is the fifth and final giallo by under-appreciated genre master Sergio Martino. Having perfected the lurid and stylish pulp-literary whodunnit with films like THE STRANGE VICE OF MRS. WARDH and THE CASE OF THE SCORPION'S TAIL, here he strips the giallo formula down to its raw essentials, breaking it down into a new form of distilled carnage-by-numbers that anticipates the American slasher—which has never approached this level of bravura panache.
The plot is absurdly minimal: a masked man is killing college coeds along with anyone else who threatens to reveal his identity. The police's only clue is a red scarf, which is probably intended as a mocking allusion to the red herring. (At one point, a character who thinks she's identified the killer remembers he was wearing a black scarf with an abstract red pattern rather than a red scarf with an abstract black pattern—yet they look identical.) No matter the details: the film is pure sex and dismemberment, ranging from necking in cars to lesbian exhibitionists to a drug-fuelled hippie orgy, which, in one of the film's most memorable sequences, results in someone wandering half-naked and stoned through thick fog in a dew-drenched forest before encountering the killer, clad in a leather jacket and ripped stocking mask, appearing like a swampy apparition. The film unlikely culminates in an incredibly nail-biting and grisly protracted suspense sequence that is pure edge-of-your-seat cinema.
Thanks to our friends at Blue Underground, we're pleased to present the film in a stunning transfer made directly from the film's original, uncut elements. We'll show it with the English-language soundtrack, which has a minute or two of previously excised footage in subtitled Italian.
---
=================== MIDNIGHTS: REMIX 2 COGNITION ===================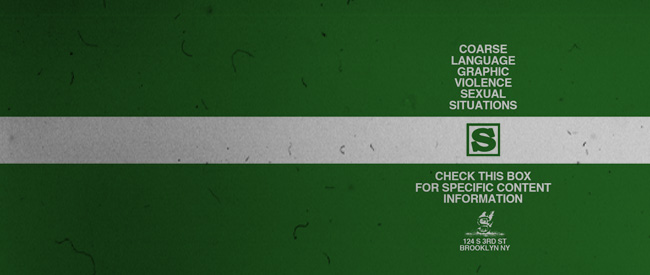 SOUTH THIRD STREET FOREVER: AIM FOR THE TRASH CAN
Dir. Various, Compiled by C. Spencer Yeh, 2014
USA. ?? min.
FRIDAY, OCTOBER 17 – MIDNIGHT
Following warm on the heels of SOUTH THIRD STREET FOREVER: APPROVED FOR ALL AUDIENCES (as seen at the Museum of Arts and Design's NYC Makers: A MAD Biennial), a survey of custom-edited movie trailers compiled from the over-400 created since Spectacle's scrappy beginnings, comes SOUTH THIRD STREET FOREVER: AIM FOR THE TRASH CAN. Whereas ALL AUDIENCES attempted a broad overview, strategically edited for the museum's broad audiences, TRASH CAN kicks a 180 and lures all the nasty exploitation, howling horror, and explosive action-packed genre trailers out of the Spectacle gutter into one seamy vacation package. This hour-plus-long shitty cruise traverses all the rank detours and volatile twists and turns you might've missed unless you've spent mad N.I.S.S. (Nights In Spectacle's Service). Spoiler alert – the calls are coming from inside the trash can and this boat never left the sewer.
Various versions of the SOUTH THIRD STREET FOREVER trailer compilations have screened at Pittsburgh's Three Rivers Film Festival, the Kinomuzeum festival at Muzeum Sztuki Nowoczesnej w Warszawie. Yeh has also presented his own trailers to LAMPO at the Graham Foundation in Chicago, and the Museum of Modern Art in our very own NYC.
Warning: graphic violence, sexuality, and other adult subject matter
---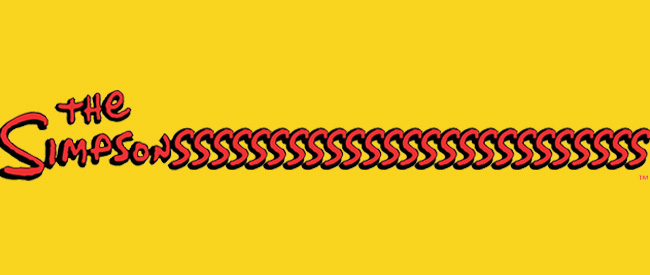 THE SIMPSONSSSSSSSSSSSSSSSSSSSSSSSSS
Dir. Lenora Jarrett, 2013
USA, 90 min.
SATURDAY, OCTOBER 18 – MIDNIGHT
"Every aired moment of The Simpsons (from Ullman through the movie and up-to-date) sped up (a lot) to fit into a 90 minute program."
What more do you need to dohhhhhhhhhhhhhhhhhhhhhhhhh?
---

=================== THE CURSE OF GHOUL FRIDAY ===================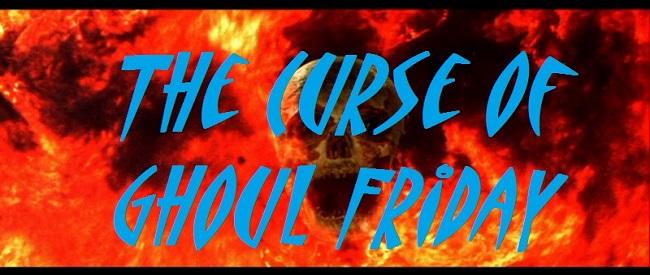 THE CURSE OF GHOUL FRIDAY
Another Psychotic Series of Short Films Celebrating the Supernatural!
Approx. 90 min.
FRIDAY, OCTOBER 31 – MIDNIGHT
Like a plutonium razor blade in a vampiric apple, The Spectacle celebrates All Hallows Eve with the return of the short film series that will steal your soul: THE CURSE OF GHOUL FRIDAY!
Risk your sanity with 90 minutes of werewolves, witches and warlocks—and all their unholy pals, like hungry ghosts, murderous toys, bad acid trips, Martian invaders, necrophiliacs, ice-cream-stealing monsters, and everybody's best friend: The Apocalypse!
Are you brave enough to let yourself be exposed to the cosmic dread that lurks beyond the veil of human consciousness? Are you tough enough to withstand a maelstrom of animation and special effects techniques? Are you strong enough to deal with an utter disregard for propriety?
Sure you are—you go to movies at The Spectacle!
Featuring works by (or inspired by) Poe, Lovecraft, Angela Carter, Christopher Nolan, Stephen King, Guillermo Del Toro, H.G. Wells, Brian De Palma, the Butthole Surfers—and not to mention that most terrifying book in history: The Bible!
Like Dan O'Bannon's zombies, THE CURSE OF GHOUL FRIDAY can't be stopped with a bullet to the head—after all, you can't kill something that was never alive!
With more than 20 shorts in an approximately 90 minute program, be the first kid on your block to experience unfathomable and indescribable evil; all for the low, low prices of $5—and your immortal soul!!! And it's only at the Spectacle: BWAH-HAH-HAH-HAH!!!
TRIGGER WARNING: These are horror films, okay? It's their job to push your buttons and freak you out with a myriad of twisted and disturbing methods! No refunds!
---