In 1966 R. Lee Frost was a filmmaker with some nudie cuties (SURFTIDE 77) and Dave Friedman-written roughies (THE DEFILERS) under his belt. He'd spend the year combining pre-existing footage of weirdness around the world with his own high-powered lens examinations of the seedier side of Los Angeles (and beyond) to create three of the stranger examinations of the Mondo film. Episodic, problematic, lurid and ready to swing, these three films offer viewers a peek behind the forbidden curtain to witness scenes they've only read about in the tabloids. With re-enactments, staged scenes, and completely out of context clips from European stag reels cut into live documentary footage, it's a constantly shifting collection between peepshow and freakshow. Generally free of the animal cruelty that marks European mondo films, it was aimed much more toward theaters of the arts like the Pussycat Theater than basement arthouses, during which Frost perfected his use of POV he'd later use in films like ZERO IN AND SCREAM and the Video Nasty Nazi nightmare of LOVE CAMP 7. Those of you who came out for WITCHCRAFT 70 know about Lee Frost's ability to cut European Mondo into American Smut and will find all three of these films in the same lascivious mode. Welcome to the far side of the peephole! Welcome to MONDO NOWHERE!
---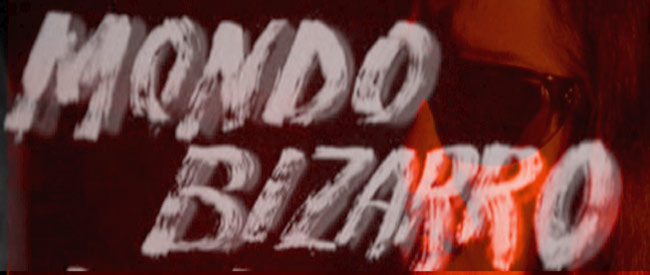 MONDO BIZARRO
Dir. Lee Frost, 1966
USA, 76 min.
FRIDAY, SEPTEMBER 4 – MIDNIGHT
** One night only! **
---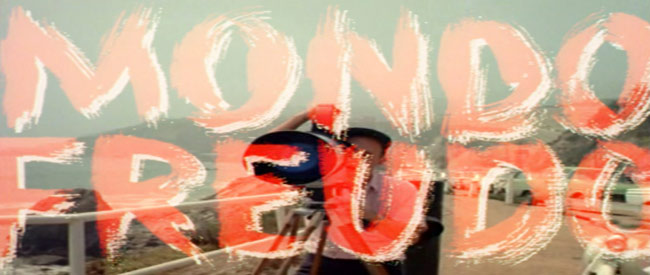 MONDO FREUDO
Dir. Lee Frost, 1966
USA, 76 min.
SATURDAY, SEPTEMBER 5 – MIDNIGHT
** One night only! **
---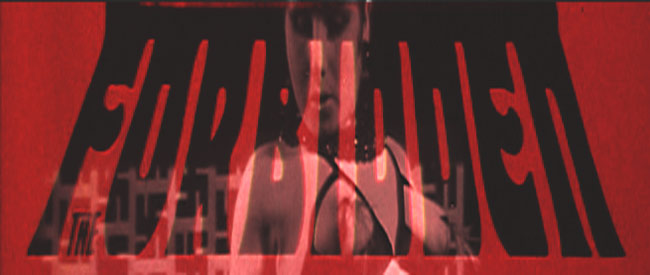 THE FORBIDDEN
Dir. Lee Frost, 1966
USA, 68 min.
(US edition, modified from the original)
SATURDAY, SEPTEMBER 12 – MIDNIGHT
** One night only! **
---