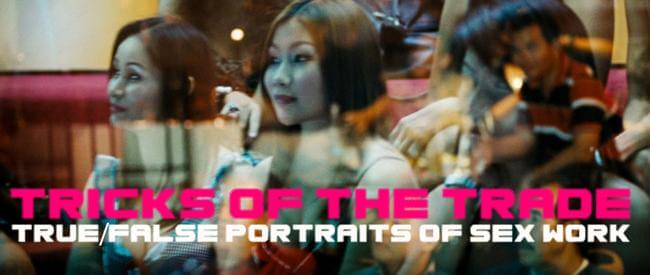 "The representation of female prostitution in the movies takes place in a complex, dynamic field in which the forces of male fantasy and patriarchal ideology…merge or collide…."
– Russell Campbell, Marked Women: Prostitutes and Prostitution in the Cinema
The films in this series attempt to eschew the usual trappings of sex work as portrayed in cinema (especially narrative cinema) by a adopting a neutral documentary-style approach, even as they all contain staged elements. Each film is, to varying extents, a hybrid of the two forms. The filmmakers adopt a non-judgmental (or sympathetic) view of sex workers even as they may define sex work itself as a symptom of larger forces of inequality within patriarchy, capitalism or communism. Each film is the result of active collaboration with their subjects (and, in some cases, their clients), and are predicated on an extraordinary level of access. While some of the films contain scenes of graphic sexuality, they are either neutral or aggressively anti-erotic, although the extent to which they may or may not be considered exploitative is a complex question which must ultimately be left to the viewer.
---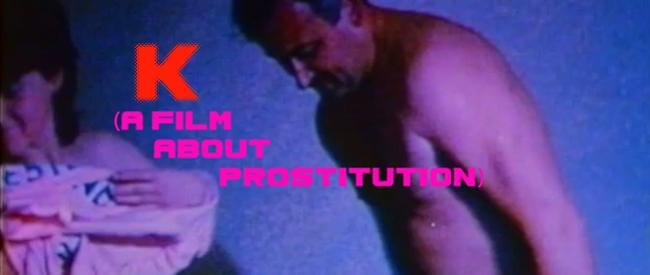 K (A FILM ABOUT PROSTITUTION)
Dir. György Dobray, 1989
Hungary, 85 min.
In Hungarian with English subtitles
THURSDAY, MARCH 2 – 10 PM
TUESDAY, MARCH 14 – 10 PM
WEDNESDAY, MARCH 29 – 7:30 PM
"This is the the most dangerous place in the country. I grew up here, and I can't break out. I get up and my first thought is Rákóczi Square." The Square is Budapest's red light district, a place where "anything can happen in the criminal code." Director Dobray spent months documenting the denizens of the square, including a group of cross-dressing sex workers, a woman whose face was slashed by a client, and the off-and-on (and, to some extent, staged) relationship between young sex worker Andrea and her "boyfriend" Tarzan, a pimp and lifelong resident of the Square. Made in 1989, the year Communism fell in Hungary, K (A FILM ABOUT PROSTITUTION) was banned for decades, and is rarely, if ever, screened in the US.
---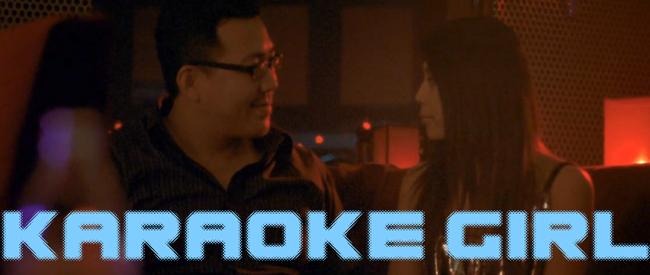 KARAOKE GIRL
Dir. Visra Vichit-Vadakan, 2013
Thailand/USA, 77 min.
In Thai with English subtitles
THURSDAY, MARCH 2 – 7:30 PM
SATURDAY, MARCH 11 – 7:30 PM
WEDNESDAY, MARCH 15 – 7:30 PM
TUESDAY, MARCH 21 – 7:30 PM
SUNDAY, MARCH 26 – 5 PM
KARAOKE GIRL follows a young sex worker in Bangkok through portraits of her daily life, introducing us to the nuances of a vocation borne out of a simple necessity: supporting a family in rural Thailand. The film threads memoirs of her countryside childhood with the complicated reality of her urban life. Cast as herself, 23-year-old Sa is revealed to us through both documentary and fiction as she navigates both the city and the country, family and romance. Through the lens of one woman's real-life experience, KARAOKE GIRL humanizes and complicates the depiction of a social class which is usually painted as flat caricature. Rather than presenting a traditional narrative, KARAOKE GIRL offers a personal landscape of a woman who is thoughtful and optimistic despite her difficult past. "This film is Sa's anthem—her way of sharing with me (and you) her fears, hopes, and dreams." — Director Visra Vichit Vadakan
---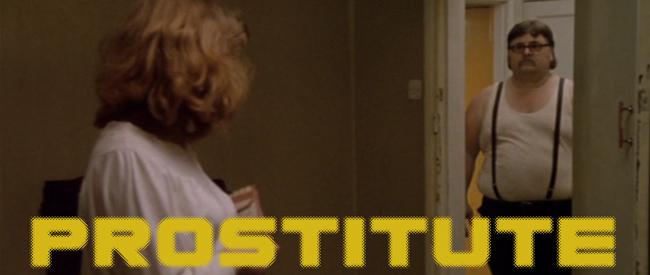 PROSTITUTE
Dir. Tony Garnett, 1981
UK, 94 min.
English
WEDNESDAY, MARCH 1 – 10 PM
FRIDAY, MARCH 10 – 10 PM
THURSDAY, MARCH 16 – 10 PM
MONDAY, MARCH 20 – 10 PM
Sandra, a "street girl" of Birmingham, moves to London's West End hoping that a job at a high-class escort service will improve her financial situation. Her flatmate Louise, a social worker, tirelessly campaigns to reform the country's severe prostitution laws which keep their sex worker friends in and out of jail. Both women will be stymied by the prejudices and hypocrisies of mostly male authorities. Though it is a fictional narrative, director Garnett (a celebrated producer of social-realist dramas, including Ken Loach's KES) spent years researching PROSTITUTE, his directorial debut, befriending both "street girls" and "more expensive call girls" (some of whom appear in the film), listening to their stories, and shaping their experiences into this naturalistic docudrama. Garnett intended to make "a film from the girls' point of view, not the clients…Just an insight into their daily lives. No judgements. A film about work."
---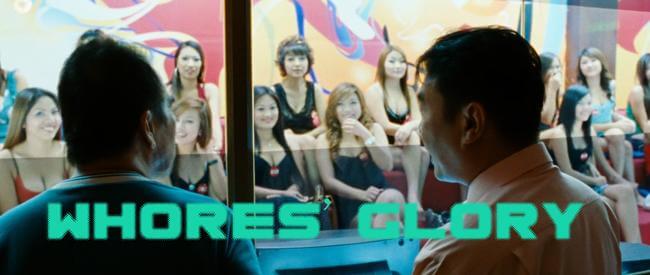 WHORES' GLORY
Dir. Michael Glawogger, 2011
Germany/Austria, 115 min.
In German/French/English/Thai/Japanese/Spanish/Bengali with English subtitles
TUESDAY, MARCH 7 – 10 PM
MONDAY, MARCH 13 – 7:30 PM
FRIDAY, MARCH 17 – 7:30 PM
TUESDAY, MARCH 23 – 10 PM
WHORES' GLORY is a cinematic triptych on prostitution: three countries, three languages, three religions. In Thailand, women wait for clients behind glass panes, staring at reflections of themselves. In Bangladesh, men go to a ghetto of love to satisfy their unfulfilled desires on indentured girls. And in Mexico, women pray to a female death to avoid facing their own reality. WHORES' GLORY was the last film in Glawogger's "Globalization Trilogy" following MEGACITIES and WORKINGMAN'S DEATH, and his final completed feature before his death at 54. In writing about the film, Glawogger said "Prostitution is not to be condemned or defended. Prostitution simply is. It is like war. War is." This is indicative of his general approach to the film, in which he uneasily balances an assumed vérité neutrality (though several scenes are completely staged) while operating on the foundation that sex work is fundamentally destructive. Despite this, Glawogger's scope and ambition make WHORES' GLORY an essential document of sex work around the globe.