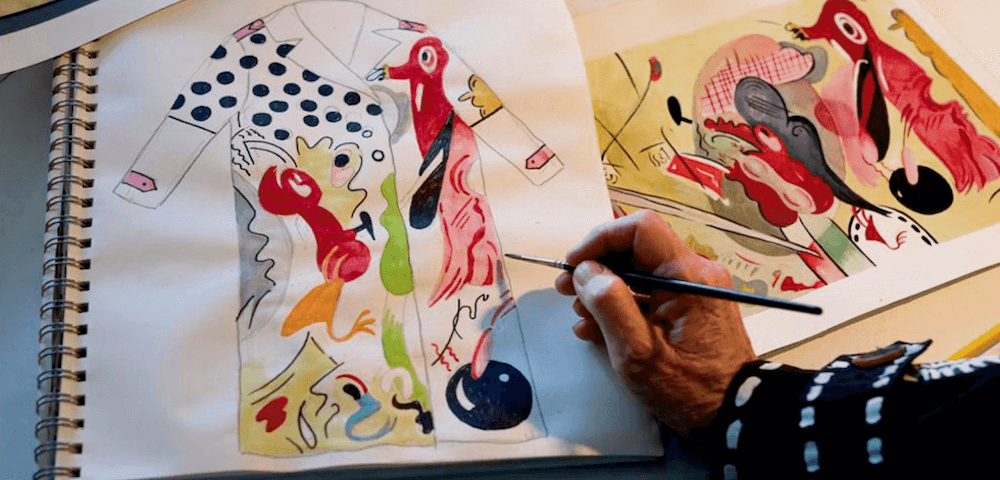 Join us in celebrating the life of legendary animator and artist Suzan Pitt (1943 – 2019) in this small survey of some of her greatest animated films, spanning across the length of her 30+ year career as one of America's most innovative voices in experimental animation. These works, beginning with her first major hand-painted animation and cult-classic ASPARAGUS and ending with her final 20+ minute work, EL DOCTOR, track the extraordinary artist across time as she uses her unique voice to interrogate different stages in life. From the youthful mysteries of the creative process to the philosophical conundrums of death and dying, these films reflect Pitt's evolution not only as an animator and artist but as a person grappling with the passage of time and the mysteries each phase of life brings. This shorts program will be followed by a documentary on Pitt's life and work, PERSISTENCE OF VISION, directed by Blue and Laura Kraning, which grants unparalleled access and insight into the process and personality of this singular artist. Stick around at the later screening to catch a bonus show of Pitt's last short film, PINBALL.
Special thanks to Blue and Laura Kraning.

FRIDAY, SEPTEMBER 6 – 10 PM
SATURDAY, SEPTEMBER 14 – 10 PM
THURSDAY, SEPTEMBER 19 – 7:30 PM
WEDNESDAY, SEPTEMBER 25 – 7:30 PM
ASPARAGUS
dir. Suzan Pitt. 1979
20 mins. New York City.
In English.
JOY STREET
dir. Suzan Pitt. 1995
24 mins. Mexico, Guatemala, and the USA.
In English.
EL DOCTOR
dir. Suzan Pitt. 2006
23 mins. Mexico and Los Angeles.
In English.
PERSISTENCE OF VISION
dir. Blue and Laura Kraning. 2006
33 mins. Los Angeles.
In English.
*BONUS SCREENING — AFTER FINAL SHOW*
PINBALL
dir. Suzan Pitt. 2013
7 mins. New Mexico.
In English.