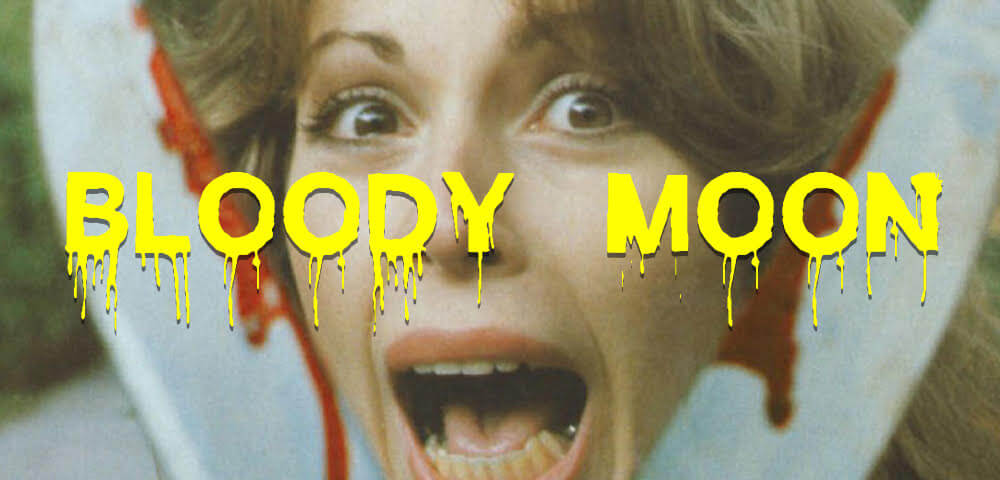 BLOODY MOON
dir. Jesus Franco, 1981
85 mins. West Germany.
In (dubbed) English.
SATURDAY, OCTOBER 12 – 10 PM
FRIDAY, OCTOBER 25 – MIDNITE
BLOODY MOON (Dir. Jesus Franco, 1981) from Spectacle Theater on Vimeo.
Miguel, a severely disfigured man, has just been released after 5 years in a mental institution for murdering a girl who he failed to have sex with. He is released into the care of his incestuous sister and their rich Countess aunt, who run a language-learning school together in Spain. Shortly after his arrival, new student Angeline notices strange events, and her friends start to disappear…
Jess Franco is operating at the peak of his sleaze-powers in this American-slasher knock-off for the German market, which manages to feel both insanely familiar and like nothing you've seen before. Like a disco riff on HALLOWEEN and FRIDAY THE 13TH, this accidental giallo with a badass leading lady (Olivia Pascal), psychedelic synth score and off-the-charts fashion (think Grace Jones sweaters and full body leopard print) is a sicko gem that is sure to blow your mind.
CONTENT WARNING: This film contains is an actual snake-death on screen (not cool) / attempted sexual violence in the opening (also not cool), but otherwise above-board-sleaze.
---
EVIL LAUGH
dir. Dominick Brascia, 1986
87 mins. United States.
FRIDAY, OCTOBER 11 – MIDNITE
SATURDAY, OCTOBER 26 – MIDNITE
EVIL LAUGH (Dominick Brascia, 1986) from Spectacle Theater on Vimeo.
"Ten years ago something terrible happened in this house… This weekend, it's about to happen again."
A group of medical students take a weekend to fix up an old house where a mass murder occurred 10 years earlier."
An early example of the self-aware slasher that Scream would later epitomize, EVIL LAUGH falls heavily on the campy side of the equation. This meta fright-fest features a Fangoria-reading nerd who calls out the horror-tropes as they happen, a preppy couple in matching fedoras, unsafe pranks, and a house-cleaning dance break montage that will haunt you for weeks to come.
Directed by the chocolate-eating 'disabled' guy from FRIDAY THE 13TH: A NEW BEGINNING and co-written, produced by, and starring Scott Baio's brother Steve, this is low-budget horror comedy at its best (worst).
---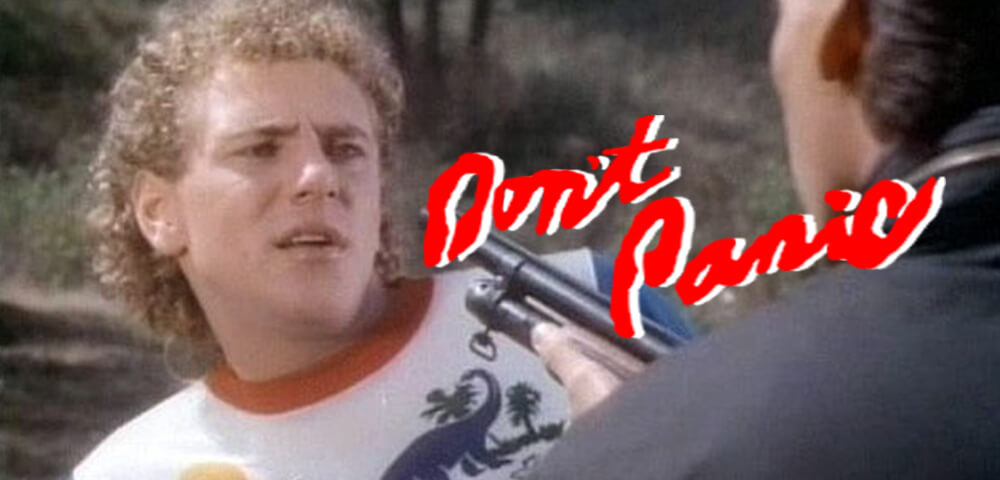 DON'T PANIC
(aka DIMENSIONES OCULTAS)
dir. Rubén Galindo Jr., 1989
89 mins. Mexico.
In Spanish with English subtitles.
SATURDAY, OCTOBER 5 – MIDNITE
THURSDAY, OCTOBER 24 – 10 PM
"You're already dead, but don't panic…it could be worse!"
On his seventeenth birthday, Michael is given a present of a Ouija board by his best friend, Tony. At a session, using a medium known only to him as 'Virgil', Tony unwittingly unlocks the evil forces of the board. Soon there is a wave of violent killings and the chief suspect appears to be Michael, who has been witness to all the killings via premonitions and/or out of body experiences. Is Michael the killer? Can he prove his innocence, or is someone else being possessed by the evil spirit…?
From the director of GRAVE ROBBERS comes this bizarro Saved by the Bell/NIGHTMARE ON ELM STREET-possession mashup, a blur of horror tropes and cheap Americana (Coke cans and Marlboro packs are all over this thing). Not to mention the blonde-haired, blue-eyed, mullet-sporting Americanized lead actor. For fans of: adults playing high-school teens, full body dinosaur pajamas, soapy-teenage melodrama, and good 'ol-fashioned goopy gore.
---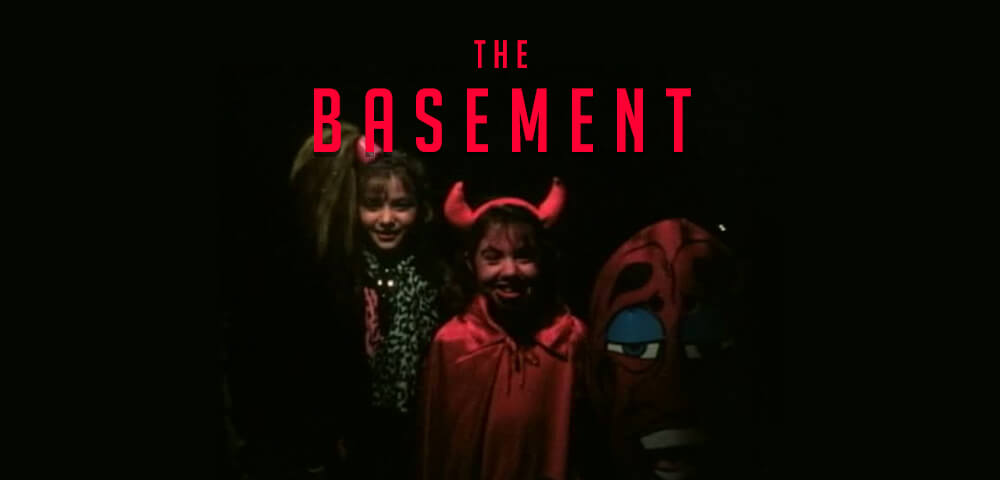 THE BASEMENT
dir. Timothy O'Rawe, 1989
79 mins. United States.
SATURDAY, OCTOBER 12 – MIDNITE
FRIDAY, OCTOBER 18 – MIDNITE
"Four strangers are summoned to the basement of an abandoned house by a mysterious entity known only as The Sentinel. One after another, they are forced to witness heinous deeds they have yet to commit – and which will damn them for all eternity."
A shot-on-video camp-fest anthology structured as a series of 'flash-forwards', each segment follows one of our confused basement dwellers as they do something 'unforgivable' and are then swiftly punished for it.
Scenarios include: a woman using a monster in her pool to kill her husband and other "enemies", a disrespectful actor encountering some real zombies on set, and most importantly, a disgruntled teacher who hates Halloween getting a lesson in terror from the spirits of Halloween. Terrible acting and dubbing only add to the experience, as well as some of the deepest New Jersey accents ever to appear on film, plus, of course, the incredible low budget splatter FX goodness you come here for.