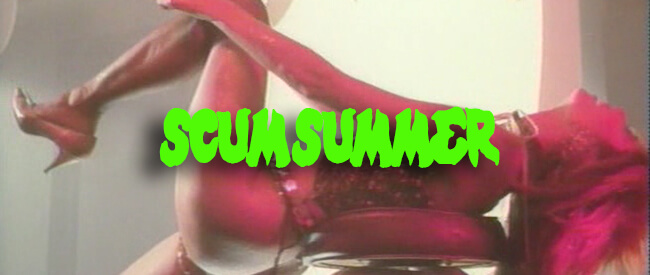 A selection of low budget action, horror and comedy movies to watch in an air conditioned theater on the hottest days of the year.
---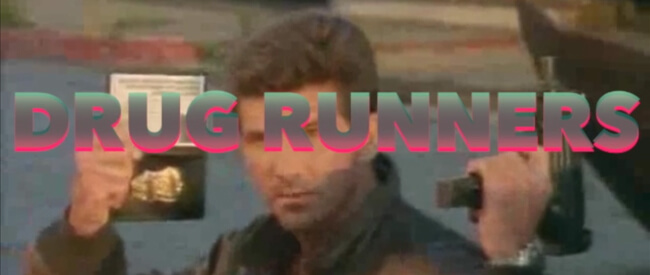 DRUG RUNNERS
Dir. Allan Kuskowski, 1988.
US/Mexico, 86 min.
THURSDAY, AUGUST 4 – 7:30p
FRIDAY, AUGUST 5 – 10:00p
WEDNESDAY, AUGUST 17 – 10:00p
A DEA agent chases a drug king pin to his operation in Mexico and tries to take down his empire, one bullet at a time.
---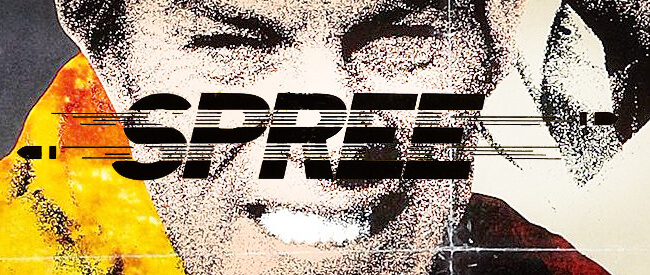 SPREE
Dir. Larry Spiegel, 1979.
US/Mexico, 89 min.
SATURDAY, AUGUST 6 – 10:00p
WEDNESDAY, AUGUST 17 – 7:30p
TUESDAY, AUGUST 23 – 10:00p
A group of teenagers drive out into the desert in search of sex, beer, and general good times. When their van breaks down, they find a group of prospectors who welcome the kids and offer them a place to stay until they can get help. It soon becomes evident, however, that there is more to these prospectors than they claim, and soon the teens are fleeing for their lives.
---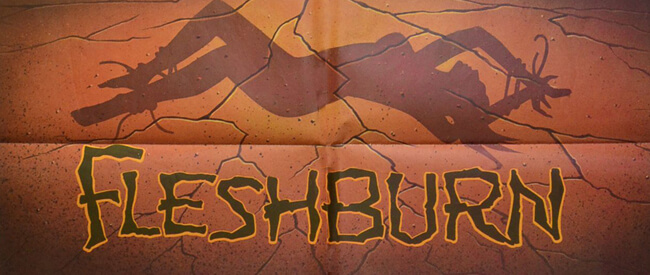 FLESHBURN
Dir. George Gage, 1984.
US, 90 min.
WEDNESDAY, AUGUST 3 – 10:00p
TUESDAY, AUGUST 9 – 7:30p
FRIDAY, AUGUST 12 – 10:00p
A soldier who deserted because of spiritual beliefs was tried and evaluated by four psychiatrists, and they all concluded that he was unable to distinguish right from wrong, so he was sentenced to a mental hospital. One day, he escapes and kidnaps them and leaves them all in the middle of the desert.
---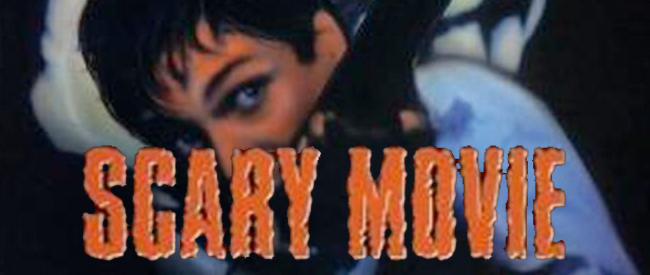 SCARY MOVIE
Dir. Daniel Erickson, 1991.
US, 82 min.
TUESDAY, AUGUST 9 – 10:00p
TUESDAY, AUGUST 16 – 7:30p
FRIDAY, AUGUST 19 – 10:00p
A paranoid young man (John Hawkes) gradually comes to believe that an escaped lunatic may be hiding in the neighborhood Halloween house of horrors.
---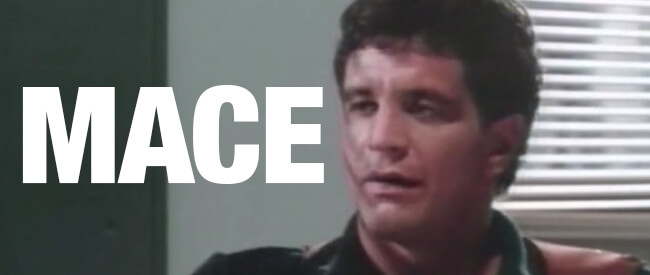 MACE
Dir. William Vanderkloot, 1987.
US, 88 min.
TUESDAY, AUGUST 2 – 7:30p
THURSDAY, AUGUST 18 – 10:00p
SUNDAY, AUGUST 28 – 5:00p
Ed Marinaro is Malcolm "Mace" Douglas, a street-tough detective who's out for justice-no matter what the cost. While investigating the mysterious suicidal heroin overdoses of four beautiful exotic dancers, Mace puts together the pieces of a deadly puzzle, infiltrating a violent ring of shadowy drug and weapons dealers, Mace methodically tracks a serial killer (Rick Washburn) with murderous ties to a ruthless foreign diplomat (Harry Goz). Mace won't stop until he gets some answers. The FBI and KGB have them, but now they're talking back with bullets.