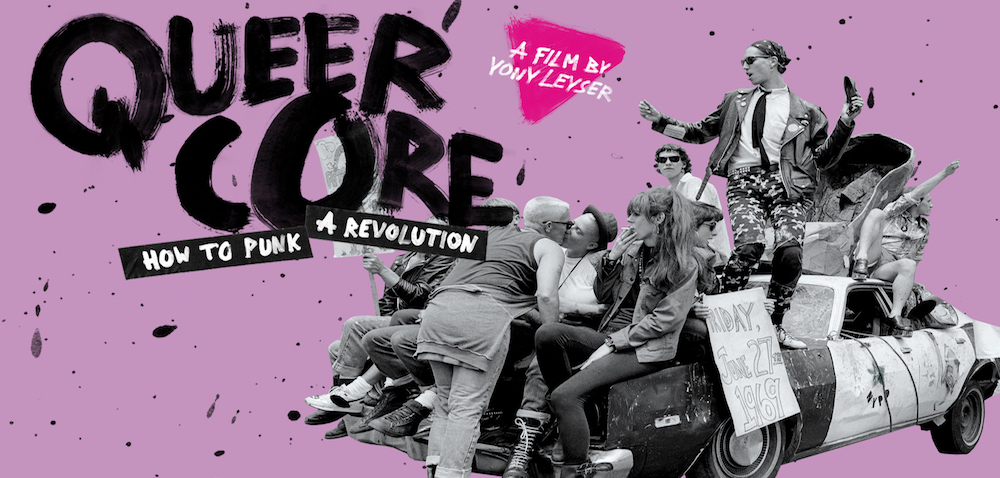 QUEERCORE: HOW TO PUNK A REVOLUTION
dir. Yony Leyser, 2018
Germany/US, 83 mins
SUNDAY, SEPTEMBER 23 – 5 PM 
SUNDAY, SEPTEMBER 23 – 7:30 PM
FRIDAY, SEPTEMBER 28 – 10 PM
SATURDAY, SEPTEMBER 29 – 10 PM
In the mid-1980s, Bruce LaBruce and G. B. Jones, a pair of young Canadians, introduced the world to the burgeoning Toronto queer punk scene through homemade zines and scrappy films. In this pre-Internet era, there was no way of knowing that queercore consisted of just two people. Soon enough, their subversive creation spread beyond their bedrooms to attract actual adherents, spawning a radical underground subculture that challenged both the mainstream gay and homophobic punk scenes.
DESIRE WILL SET YOU FREE director Yony Leyser returns to Spectacle with this rich, completist archive of rare footage and narration from a sprawling guest list that includes Justin Vivian Bond, Genesis Breyer P-Orridge, Team Dresh, Pansy Division, Silas Howard, John Waters and many, many more.
Special thanks to Altered Innocence.