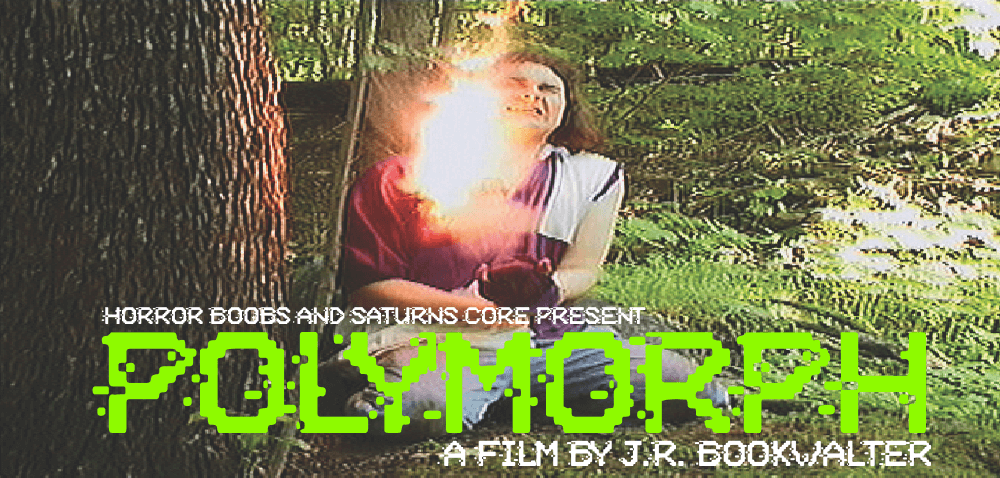 POLYMORPH
dir. J.R. Bookwalter, 1996
86 min, USA
SUNDAY, APRIL 14 – 7:30 PM with director J.R. Bookwalter and star Sasha Graham in person for Q&A.
ONE NIGHT ONLY! 
(This event is $10.)
Horror Boobs and Saturn's Core present POLYMORPH with director J.R. Bookwalter and actress Sasha Graham in attendance for a post screening Q&A.
Lauded as one of America's most revered regional, genre filmmakers, Akron, Ohio's resident indie writer / director J.R. Bookwalter created a broad cinematic universe far outside of the Hollywood studio system and inspired a whole generation of backyard movie makers in the process. Horror Boobs and Saturn's Core Audio & Video are proud to present "Tempe Apocalypse"; a jam-packed weekend of screenings and events all featuring J.R. Bookwalter in person for the first time in the NY area in over a decade.
Join us for a special screening of Bookwalter's 1996, shot-on-video sci-fi / horror / action mash-up POLYMORPH. Shot on Mini-DV with a script penned by long time collaborator James L. Edwards, POLYMORPH was one of the pioneering feature films of the digital video revolution and remains a fan favorite amongst Tempe loyalists to this day. J.R. will be reuniting with star Sasha Graham (ADDICTED TO MURDER, VICIOUS SWEET) for a Q&A following the feature.
With the recent announcement that Bookwalter's legendary company Tempe Video will be forever closing its proverbial doors and bidding adieu to the world of cinema, the "Tempe Apocalypse" weekend is certain to be a once in a lifetime, not to be missed happening celebrating the work of one of micro-budget cinema's most beloved and influential filmmakers.