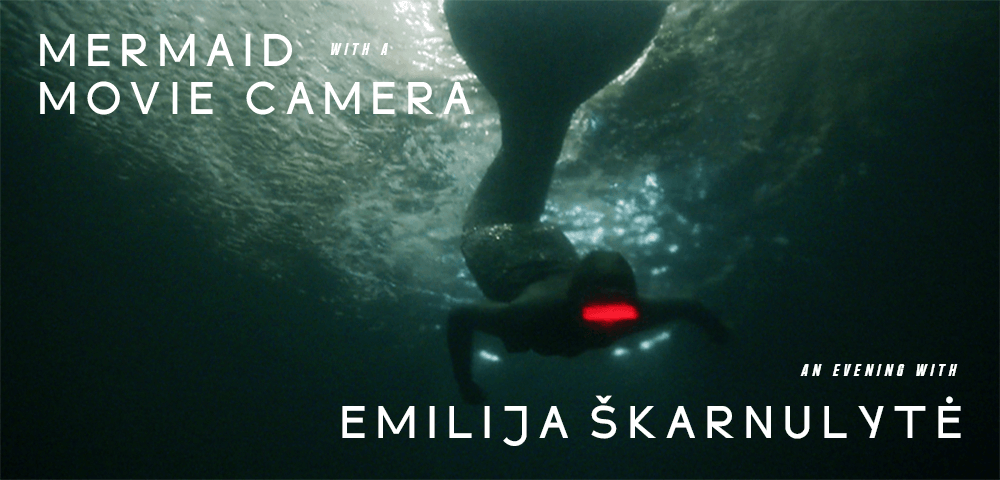 SUNDAY, APRIL 21 – 7:30 PM
ONE NIGHT ONLY!
FILMMAKER IN PERSON!
(This event is $10.)
What hides behind the veil of infrastructure, invisibly regulated by larger systems of power? Emilija Škarnulytė's work looks into core questions undergirding the current geological period, wherein human activity continues to produce un-ignorable, worldwide ecological problems. For ONE NIGHT ONLY, the globetrotting Lithuanian filmmaker and installation artist will be at Spectacle for a screening of recent works centered on industry and environment, shot in a variety of locations the likes of which she is clearly obsessed: power plants, underwater research stations, the Super-Kamiokande Neutrino observatory in Japan, or the island of Spitsbergen (located in the Norwegian archipelago of Svalsbard, where the Europe meets the Arctic.)
In her works, Škarnulytė is concerned with the phenomena of neoliberal capitalism so massively distributed across ecosystems that they redefine the traditional notions of thing/place, what cultural critic Timothy Morton calls "hyperobjects". While playful – perhaps no more so than when she turns herself into a mermaid, or "woman-torpedo", to swim into a decommissioned NATO submarine base in SIRENOMELIA – Škarnulytė's short films interrogate the role of people to their new landscapes and (crucially) questions of what happens in the coming strata, after those roles have served their intended purposes.
"My work poses indirect questions. It could be seen as an archaeological expedition into the future, often into inaccessible places: closed empty nuclear reactors, submarine bases, power plants, mines. These places have no humans, there are only artefacts and remains left. Indirect questions are raised, analyzing human activity and invisible structures, trying to make them visible, though not through political activism, but on the basis of mythology… The geological structure remains, observing one stratum of the Earth after another, starting with aerial shots, approaching the ground, going underground, and moving to a microscopic level. It is an inner cross-section of the modern world, opening and flooding with the topics of human violence, desire, greed." – Emilija Škarnulytė
Programmed in collaboration with Lukas Brašiškis (New York University).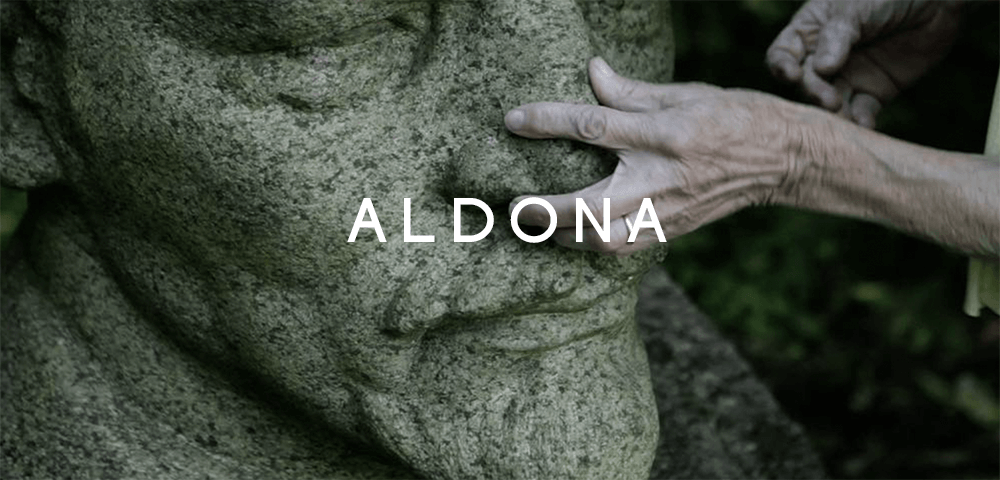 ALDONA
2013. 12 mins.
Lithuania.
In Lithuanian with English subtitles.
In the spring of 1986, Aldona lost her vision and became permanently blind. The nerves in her eyes were poisoned. Doctors claimed that it was probably due to the Chernobyl power plant explosion. The film follows her through a daily sojourn to Grutas Park, touching both the past and the present.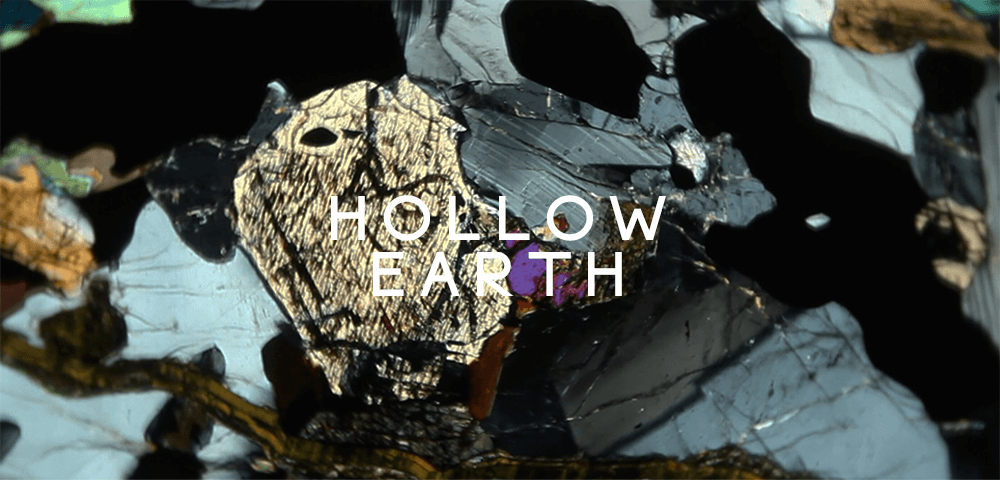 HOLLOW EARTH
dirs. Emilija Škarnulytė and Tanya Busse.
2013. 23 mins.
Arctic Region.
In Lithuanian with English subtitles.
This film examines the dramatic changes to the arctic landscape due to the extraction of natural resources. The work combines archive footage, research material and landscape shots of active drilling sites in Norway and Sweden, presenting them conversely as tourist destinations associated with untamed wilderness and highly contested geopolitical territories at the forefront of debates on climate change.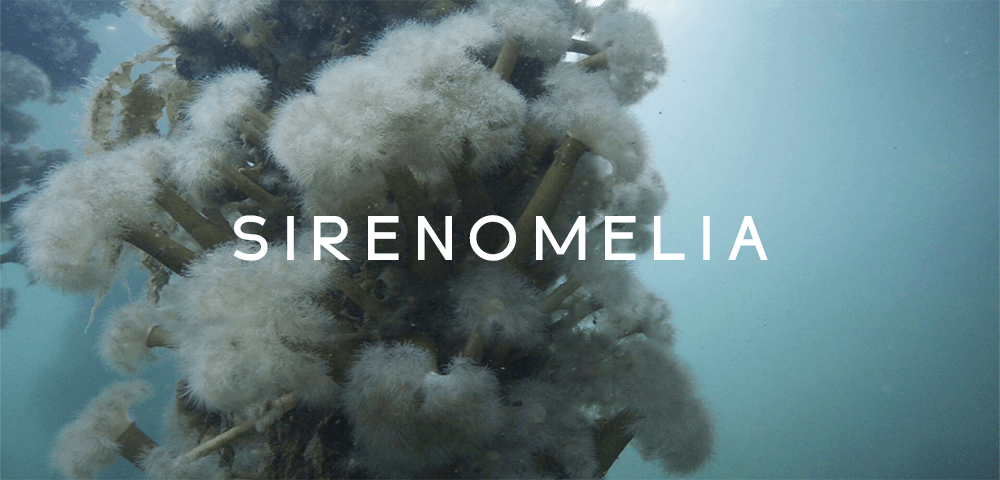 SIRENOMELIA
2018. 12 mins.
Lithuania / Norway.
In Lithuanian with English subtitles.
Set in far-northern territories where Arctic waters meet rocky escarpments on which radio telescopes record fast-traveling quasar waves, SIRENOMELIA links man, nature and machine and posits possible post-human mythologies. Shot in a decomissioned and abandoned NATO submarine base in Olavsvern, Norway, it's a cosmic portrait of one of mankind's oldest mythic creatures—the mermaid. Performing as a siren, Škarnulytė swims through the decrepit facility while cosmic signals and white noise traverse the entirety of space, reaching its farthest corners, beyond human impact.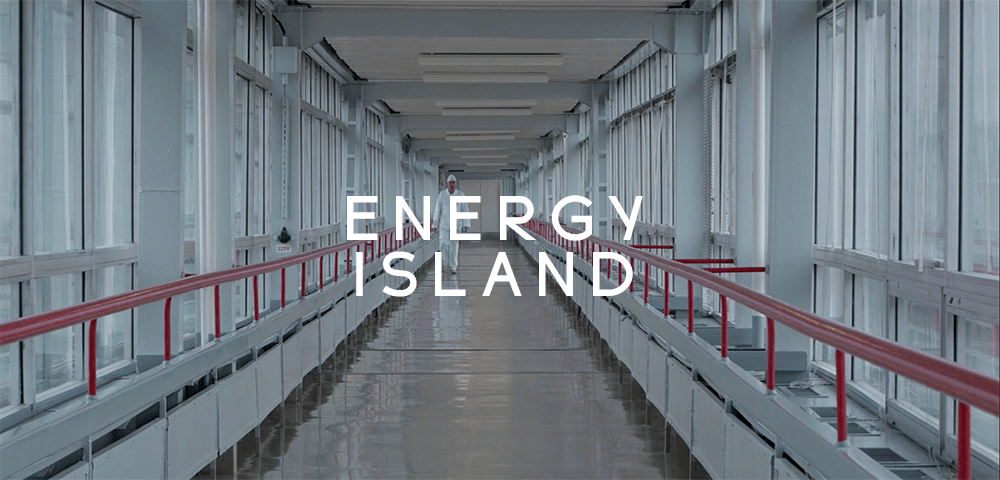 ENERGY ISLAND
2017. 24 mins.
In Lithuanian with English subtitles.
ENERGY ISLAND invites viewer for an immersive sensorial trip into the Ignalina Nuclear Power Plant in Lithuania, now undergoing a decommissioning process. The images of contaminated ruins transform in the fire, light and shadow; the destruction of the industrial space consistently reveals how Cold War energy structures impact recent geopolitical processes and leave planetary threats over long periods of time. The project takes a geological approach – it reads things that compose this flat landscape as a stack of stratigraphic layers. The man­made space is understood as a sedimentary process and the infrastructures, as well as the mineral resources, are assessed as the key parameters defining a development of the project.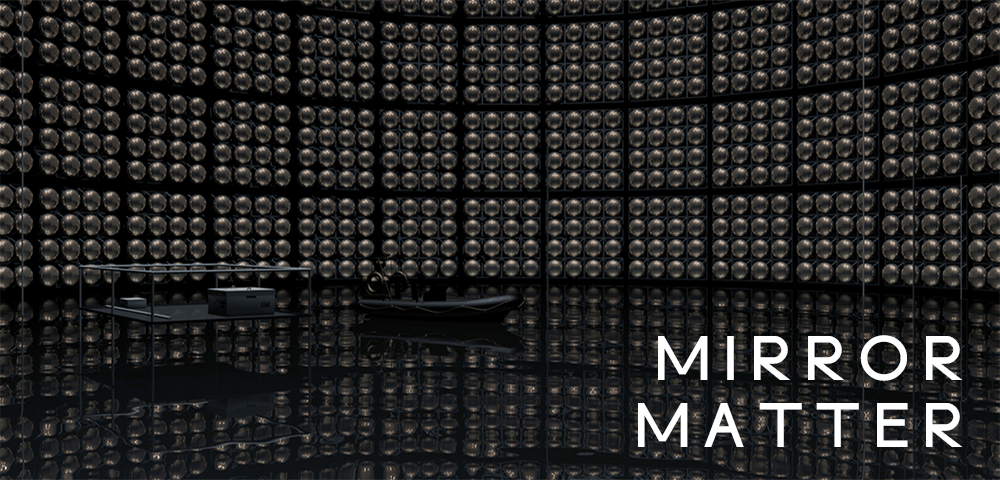 MIRROR MATTER
2018. 12 mins.
Lithuania / Switzerland.
In Lithuanian with English subtitles.
With this film, Škarnulytė links the past and future by exploring the memory of the Super-Kamiokande neutrino observatory in Japan, the Anti Matter Factory and The Large Hadron Collider (LHC) at the European Organization for Nuclear Research (CERN). The film consists of a fictional visual meditation about contemporary science from a retro-futurist perspective, opening with a shot of a digital rendering of the Super-Kamiokande neutrino observatory in Japan, which depicts water pools inside a cylindrical tube filled with mirrors, through which reflections of neutrinos are produced to achieve the speed of light. The slow-panning movement gives a sense of the immensity of the nearly 13,000 photo-multipliers inhabiting this strange vessel. Another sequence of shots imag(in)es the Hadron Collider at CERN, which is the largest particle accelerator and also the biggest scientific facility on the planet. As envisioned by the artist through LIDAR scans, the architecture produces a dynamic, transparent imprint in three dimensions.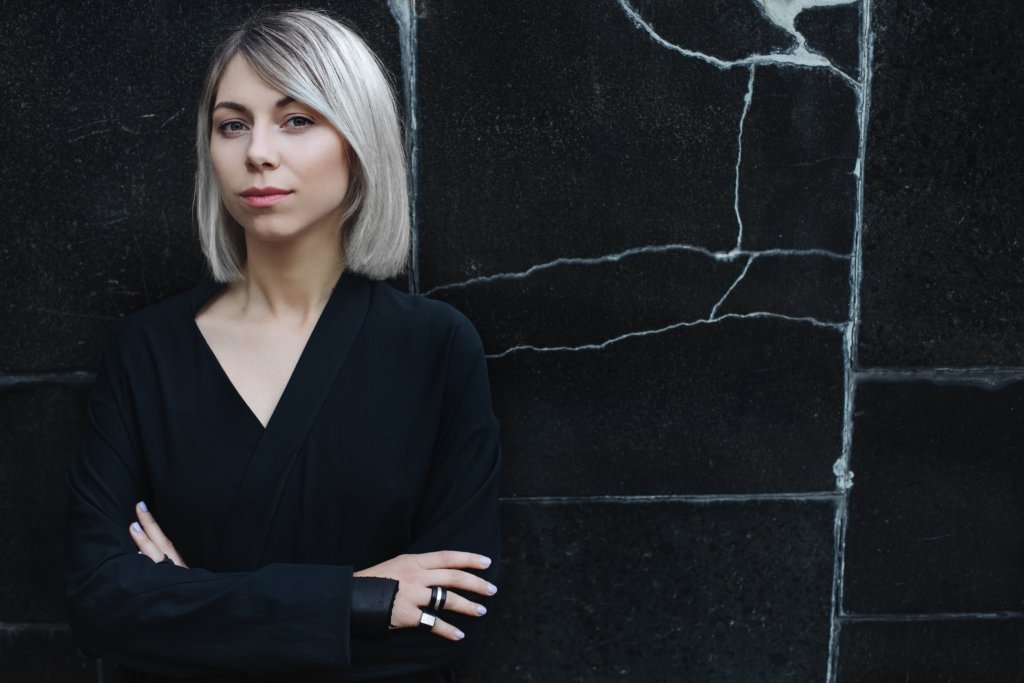 EMILIJA ŠKARNULYTE is a visual artist and filmmaker. Poetic and yet informed by science, her films engage non-human temporalities, invisible architectures and systems of power, as well as processes of geoengineering. Škarnulytė studied at the Brera Academy of Fine Arts in Milan and graduated at Tromsø Academy of Contemporary Art. Recent group exhibitions include "Hyperobjects" at Ballroom Marfa, Texas; "Moving Stones" at the Kadist Art Foundation, San Francisco and Paris; and the first Riga International Biennial of Contemporary Art; as well as a new commission for Bold Tendencies, London and a solo show at Künstlerhaus Bethanien in Berlin. She was recently invited to Berlinale Talent Campus and shortlisted for the Future Generation Art Prize.
LUKAS BRASISKIS is a PhD candidate at New York University in the Department of Cinema Studies. He is an active film curator and critic. In his current academic research, Brasiskis examines the history and theory of representation of the non-human in film and media, explores various aspects of contemporary eco-cinema (with an emphasis on Eastern European cinema), as well as investigates intersections of philosophy, cinema and contemporary art.