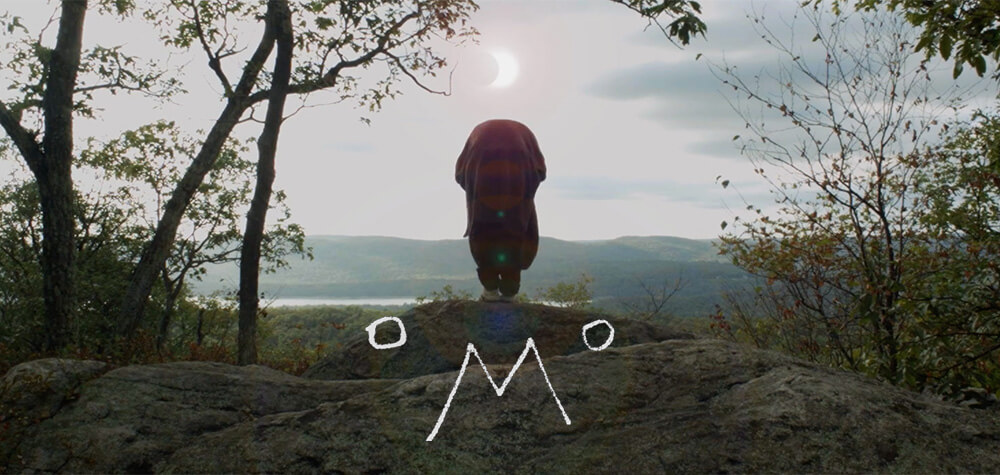 oMo
dirs. Carlos Arco & Peter Brensinger, 2019
United States. 35 mins.
In English.
SUNDAY, DECEMBER 15 – 5 PM
ONE NIGHT ONLY! WORLD PREMIERE with Carlos Arco & Peter Brensinger IN PERSON for Q&A!
(This event is $10.)
In pristine forests, families of cardboard boxes roam amidst fallen leaves. Plastic bags cavort through the air as garden hoses coil around branches to look on. A world absent of humans, or one in which our mundane things have outlived and succeeded us? But even in this sylvan idyll, something is very wrong. A corrupting influence has crept in and left a brutal mark among the stones of fallen empires. As an eclipse draws close, two beings from opposite sides of the land may hold the keys, but of redemption or destruction?
oMo shares its origins with that long lineage of highly independent fantasy micro-epics lovingly crafted and shot in woodlands and empty lots across America especially since the dawn of home video. But from the first moments of life granted inanimate objects through graceful puppeting, oMo diverges. Wisely shot without dialogue, exposition, or legible words of any kind, this is a quest by way of expansive landscapes and percussive ambient sound design, even the human cast conveying hints of an elaborate mythos only through expressive silent film pantomime. oMo is familiar yet mysterious, interspersed with moments of universal recognition among the beats of an alien progression, telling nothing while hinting at much much more.