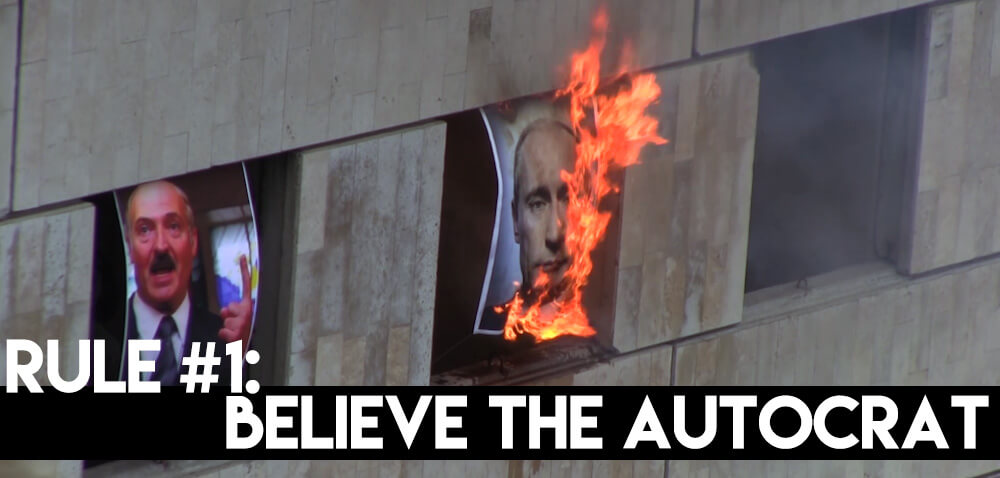 RULE #1, BELIEVE THE AUTOCRAT: DOCS FROM MARXFILM

Rule #2: Do not be taken in by small signs of normality.
Rule #3: Institutions will not save you.
So go the first of six rules of survival according to Masha Gessen from her article in the New York Review of Books two days after the election results in the US. Her experiences as a loud critic of Vladimir Putin grant her authority: she was a dissenting journalist through the rapid monopolization of the media and the subsequent erosion of the judiciary system. A decade out and still under Putin's rule, the resistance leaders featured in these three documentaries continue to push against a rigid political reality. These are on-the-ground accounts of the 2012 protests after the re-election of Putin and the Euromaidan Revolution in Kiev. As documents of chaotic and dangerous moments, these films do not attempt to craft a primer for action but broadcast an ongoing experience that requires in-depth coverage.
---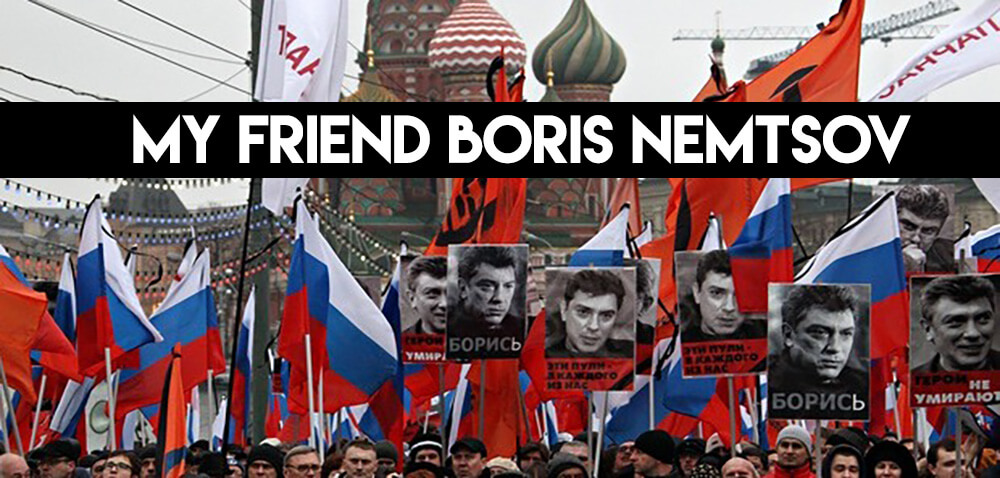 MY FRIEND BORIS NEMTSOV
Dir. Zosya Rodkevich
2016, 71 min.
In Russian with English subs.

TUESDAY, APR 11 – 7:30 PM
TUESDAY, APR 18 – 7:30 PM
SUNDAY, APR 23 – 7:30 PM *WITH INTRO BY MAX TUULA OF MARXFILM*
THURSAY, APR 27 – 7:30 PM
"An intimate portrait of Russian opposition leader Boris Nemtsov—once Deputy Prime Minister and 'an heir of President Yeltsin', later an uncompromising adversary of Putin—that was assassinated near the Kremlin in February 2015. Election campaigns and hotel beds, protest rallies and office routine, train compartments and courtrooms, night walks and police vans –you have never seen any politician so close. This is a story how a journalist assignment turns into a genuine friendship."
Very big thanks to Antipode Distribution.
---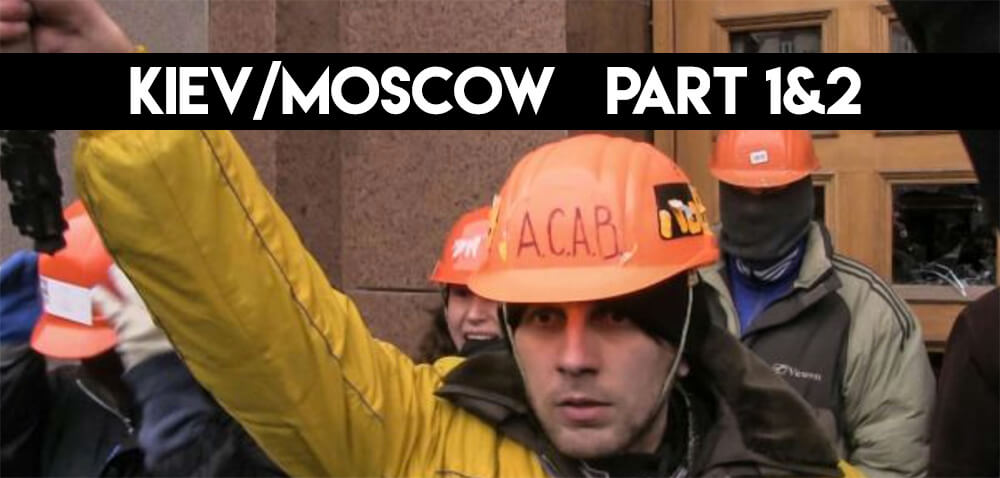 KIEV/MOSCOW (PART 1 and 2)
dir. Elena Khoreva
2015, 60 min + 75 min (205 min total).
In Russian/Ukrainian with English subtitles.
THURSDAY APR 6 – 9:00 PM
MONDAY APR 24 – 9:00 PM **Q&A WITH MAX TUULA OF MARXFILM**
SUNDAY APRIL 30 – 7:00 PM
This doc drops you directly into the 2014 Euromaidan uprising in Kyiv. It is cold January and the initial anti-corruption crowds have crystallized into an overall siege. Between new restrictions on assembly and the Berkut police force, protest faces deadly risks. Soon Russia annexes Crimea: Khoreva embeds with armed Russian units in Donetsk and then appears in the middle of nationalist protests in Moscow. The action jumps around a lot: this is a crash-course in history as it occurs.
The setting is very much KIEV/MOSCOW, but this film brings out the universal quality of attending a protest in any county with a highly militarized police force. Kiev looks like a war zone, heightened by building takeovers, constant explosions, and many tragic deaths. Poroshenko is helped onto a plow truck, where he pleads with protestors to stop thrashing around, unsuccessfully. Oleg Tsaryov (Yanukovych's former top deputy) slides through the halls of power, shifting to his next phase of leading the separatist movement in Western Ukraine.
It is not only revolutionary young professionals who hold the banner of anti-corruption: nationalist groups in both Kiev and Moscow tap into popular support. Part 2 of KIEV/MOSCOW follows workers in various sectors in both cities, providing the context that creates democratic reformers, hardline nationalists and many shades in between.
---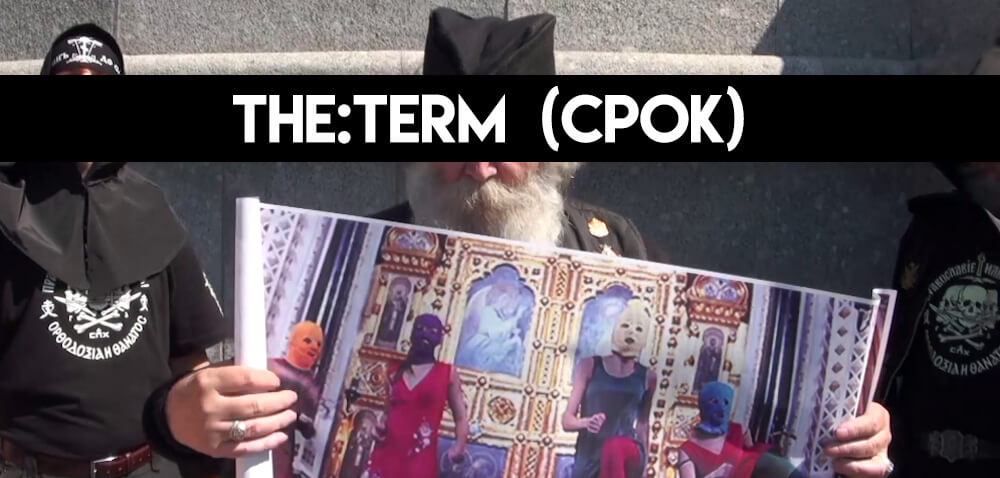 THE TERM
Dirs. Alexey Pivovarov, Alexander Rastorguev, Pavel Kostomarov
2014, 83 min.
In Russian with English subtitles.
THURS APR 6 – 7:30 PM
TUES APR 18 – 10 PM
MON APR 24 – 7:00 PM **Q&A WITH MAX TUULA OF MARXFILM**
SUN APR 30 – 5 PM
This documentary follows the 2012 protests in Moscow following the re-election of Vladimir Putin. It opens on doomed romance: that of Solidarnost activist Ilya Yashin and Putin's goddaughter Ksenia Sobchak. THE TERM gets close to many of the major opposition leaders in the streets, spending the most time with 2018 presidential hopeful Alexey Navalny. We share a car cabin with anti-Putin politician Ilya Ponomarev debating with Sobchak on the urgency of Putin's overthrow. Sergey Udaltsov rides the subway, confidently joking that he will be the new president by the next stop. At a rally, far-right nationalist Alexander Potkin explains that Navalny can be trusted to a skeptical member of Russkiye. These are snapshots of the landscape leads up to the Bolotnaya Square protest: an event that resulted in jail sentences and exiles for some of the activists featured here — and harsher penalties for many who are not.
THE TERM also features moments with Pussy Riot, Yoko Ono, and Madonna. For MarxFilm's trailer, click here.
NOTE: If you have not watched Alexey Navalny's Youtube Channel, or if you enjoy expert use of 3D title graphics, check it out. For deeper Navalny context see Masha Gessen's thorough article for the New Yorker last year.