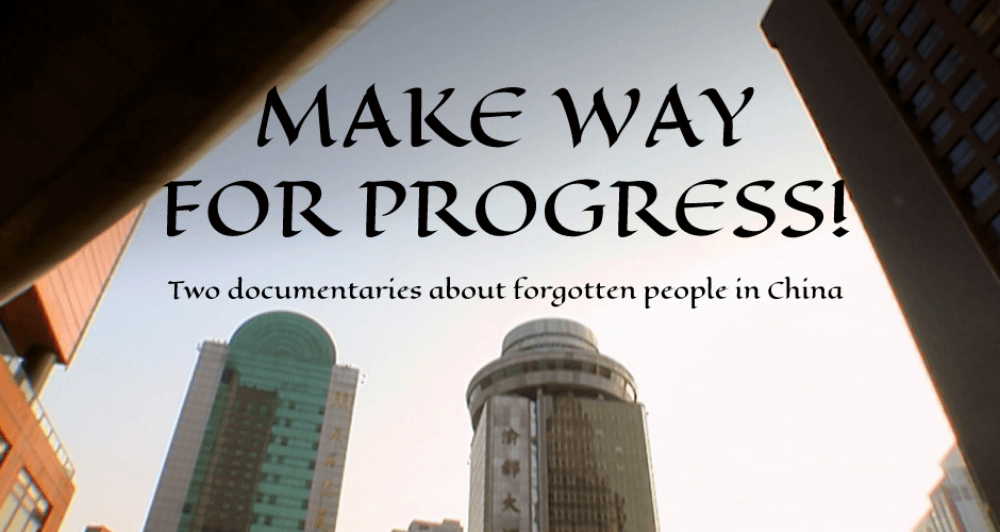 "It's hard being a human, but being a common person in China is even more difficult." – UP THE YANGTZE
Who gets left behind in the name of progress? In these two documentaries, low-income people struggle to stay afloat in the midst of China's rapid economic growth and bold technological endeavors. In STREET LIFE, director Zhao Dayong offers a vérité portrait of migrants from rural China living in Shanghai who occupy Nanjing Street, an upscale shopping district, collecting and selling recyclables. In UP THE YANGTZE, directed by Yung Chang, a teenaged girl whose home will soon be flooded by the impending Three Gorges Dam finds herself working on a cruise ship offering tours of the river that will soon swallow all she knows. With these two films, the directors offer portraits of people who have no other option but to make way for progress- to bend to its will and hope that the future will be kinder.
---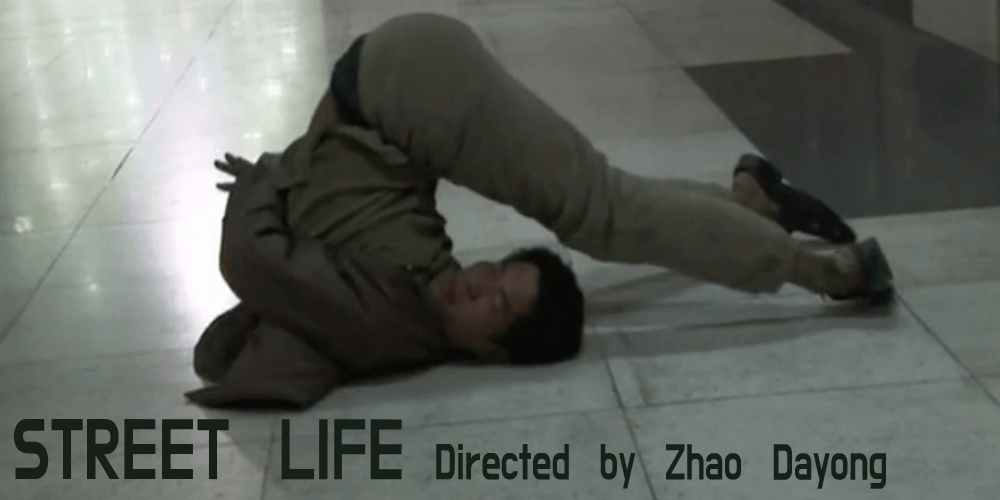 STREET LIFE (南京路)
Dir. Zhao Dayong, 2006
China, 98 mins.
In Mandarin with English subtitles.
MONDAY, JULY 1 – 7:30 PM
SUNDAY, JULY 7 – 5 PM
THURSDAY, JULY 18 – 7:30 PM
SUNDAY, JULY 21 – 7:30 PM
"I just wanna cry. So what!"
Zhao Dayong's first nonfiction film is a colorful and honest portrait of a group of migrants who live and work on Nanjing Road, an upscale shopping district in Shanghai, collecting and selling recyclables. There's "Big Fatty," the wise fool who sings poems and rhymes referencing Chinese literature and politics; Ah Qiao, the dishonest entrepreneur who purchases cans off the other migrants; and "Black Skin"- the anti-hero of the story, whose innocence and hard-working nature leaves him susceptible to attack. After Ah Qiao betrays him, Black Skin spirals into apathy and insanity.
"These beggars and litter-collectors exist as invisible and forgotten shadows of Shanghai, moving in a sort of parallel reality but strictly linked to the same boom that excites the city. It is just the other side of the capitalist coin, the extreme poverty of the periphery juxtaposed with the growing wealth of the center, adopting the same capitalist strategies for surviving in a dramatic, grotesque fashion." – Sara Beretta, "A Mad Dance on Shanghai Streets: Zhao Dayong's Street Life"
After graduating from China's Lu Xun Art Academy in 1992, Zhao Dayong worked for a number of years as a professional artist and advertising director, first in Beijing and later in Guangzhou. In 1997, he founded Guangzhou Dake, a design company. He was also founding editor of Culture & Morals, a now deceased journal for the contemporary arts in China. Zhao began exploring the medium of digital video in 2002. His first documentary film, STREET LIFE, premiered at Austria's Viennale in October 2006. Zhao's second documentary film, GHOST TOWN, a collage of stories that take place in the former government seat of Zhiziluo in remote northwestern Yunnan province, premiered at the New York Film Festival in 2009. His first fiction feature, THE HIGH LIFE, premiered at the Hong Kong International Film Festival in 2010, winning both the FIPRESCI Award and the Silver Digital Award. THE HIGH LIFE made its European premiere in the main competition at the Mannheim-Heidelberg International Film Festival in November 2010, where it won both the Werner Fassbinder Prize and the FIPRESCI Jury Prize.
---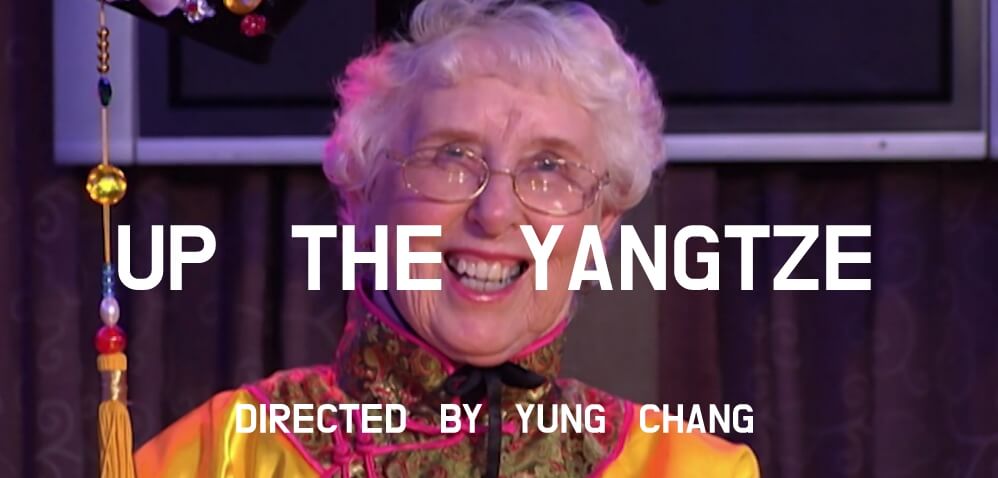 UP THE YANGTZE (沿江而上)
Dir. Yung Chang, 2008
China, 94 mins.
In Mandarin with English subtitles.
WEDNESDAY, JULY 3 – 7:30 PM
TUESDAY, JULY 9 – 7:30 PM
SUNDAY, JULY 14 – 7:30 PM
WEDNESDAY, JULY 24 – 7:30 PM
"Everywhere there are reminders of progress and sacrifice."
The Three Gorges Dam, the largest power station in the world in terms of installed capacity, spans the Yangtze River, the largest and most revered river in Asia. It's named for the three gorges it flooded, the Qutang, Wu Xia, and Xiling, which stretch for 124 miles and were renowned for their scenic beauty. Reportedly 1.3 million people (and up to 2 million) living in 1,500 cities, towns, and villages along the river were displaced as a result of its implementation.
In 2007, before the waters rose completely, 16 year old Yu Shui sets off from her impoverished family and their riverside home to work on a Yangtze river cruise called Farewell Cruises, offering a final glimpse of the Yangtze to wealthy tourists before the waters rise. Her parents, illiterate farmers, are saddened by having to send their daughter off to work instead of allowing her to continue her studies. Yu Shui suddenly has a new English name, Cindy, and is thrust into a whole new world where she must cater to wealthy foreigners on their vacations. Along with Yu Shui is Chen Bo Yu, or "Jerry," an only child from a middle-class family who, with far less to lose, takes his job far less seriously. As Yu Shui struggles to navigate the modern world, her family seeks higher ground.
"It's a tender and profound portrait of unwieldy, mass-scale modernization at work, a process multifaceted enough to include Yu Shui's dawning optimism, Chen Bo Yu's dispiriting setbacks, and a cheery tourist rendition of "My Bonnie Lies Over the Ocean" that also serves as a lament for tradition's demise." -Nick Schager, Slant
Yung Chang is the director of UP THE YANGTZE (沿江而上), CHINA HEAVYWEIGHT (千錘百鍊), and THE FRUIT HUNTERS. He is currently completing a screenplay for his first dramatic feature, Eggplant (茄子), and in post-production for a feature documentary about Robert Fisk, the controversial Middle East correspondent, co-produced by the National Film Board of Canada. His latest, Gatekeeper, is on the festival circuit and streaming on Field of Vision, Laura Poitras' curated online film unit. Chang is the recipient of the Don Haig Award, the Yolande and Pierre Perrault Award, and the Guggenheim Emerging Artist Award. He is a member of the Directors Guild of Canada. In 2013, he was invited to become a member of the Academy of Motion Picture Arts and Sciences, the organization behind the Academy Awards / Oscars®.