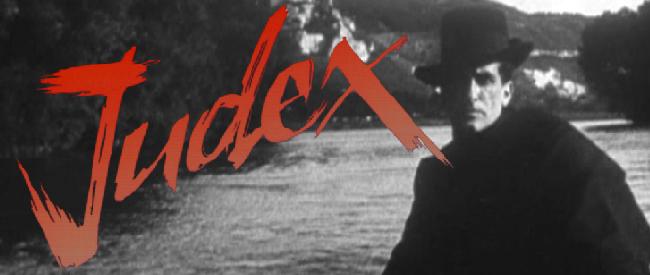 JUDEX WITH LIVE SCORE BY MIRA COOK
Dir. Louis Feuillade, 1916
France, 74 min.
TUESDAY, AUGUST 11 – 8:00 PM ** One night only! **
Surrounded by the latest high-tech gadgetry, a caped crusader stalks the night, plotting vengeance towards evildoers from a lair beneath his sumptuous estate…
Predating Batman (it's not Batman, by the way) by 23 years, JUDEX's dark detective was created in response to criticism that Feuillade's previous serials FÂNTOMAS and LES VAMPIRES glorified the criminal element. Keeping the spectacular wardrobe and ditching the amorality, JUDEX plays it straight and narrow, showing the futility of vengeance, the importance of family (born to or chosen), and love triumphant. Spectacle has distilled this 12-part serial into one compact nugget of sweet revenge (and redemption), with the talented MIRA COOK live-scoring the film's dramatic tableaus with her hypnotic, synth-layered sounds.
Corrupt banker Favreaux receives warning notes to hand over his dirty millions, signed only JUDEX (Latin for 'judge'). Shrugging them off, Favreaux dies suddenly at his daughter's engagement party…OR DOES HE? Being a moral man, Judex commuted Favreaux's death sentence to life imprisonment/slow descent into madness in Judex's subterranean lair. This situation becomes increasingly awkward as Judex falls for Favreaux's sweet daughter Jacqueline, who forsook her father's fortune to make an honest living and by doing so, became target of a spurned governess' wrath (Musidora in a role that inspired a thousand Edward Gorey villainesses). Featuring precocious orphans, kidnappings, abandoned mills, and fabulous technology (Dual-line telephones! A MOTORIZED BOAT! It was very impressive in 1916, trust me), this underseen silent-era gem is finally getting its day in court.