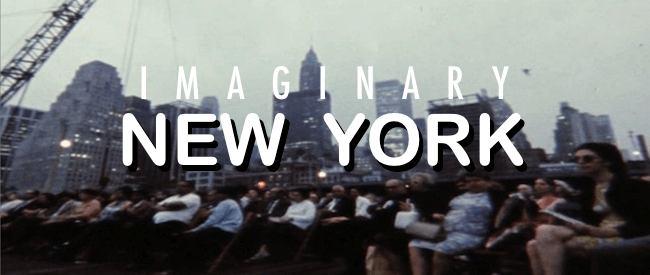 MONDAY, DECEMBER 12 – 7:30 PM – ONE NIGHT ONLY
New York City exists as much in our collective imagination as it does in reality, and this imaginary conception of the city is due in no small part to its history of filmed representation. In this combination lecture and screening, New School for Social Research professor Zed Adams will discuss the role that the John Lindsay administration (1966-1973) played in bringing on-location filming back to NYC in the sixties and seventies. The effect of Lindsay's administration was immediate and drastic: in the year before he took office, only 11 films were shot in NYC; in the year after, 223 were shot. Moreover, it was during this period that the "grittiness" of NYC came to be embraced on screen–think of MIDNIGHT COWBOY (1969) and THE FRENCH CONNECTION (1971).
Apart from the lecture, clips will be played from two documentaries from this period: John Peer Nugent's WHAT IS THE CITY BUT THE PEOPLE? (1969) and GEORGE PLIMPTON'S NEW YORK (1979), originally made for CBC.
Zed Adams is Associate Professor of Philosophy at the New School for Social Research. He is the author of On the Genealogy of Color (Routledge, 2016) and the editor of Giving a Damn: Essays in Conversation with John Haugeland (MIT, 2016).