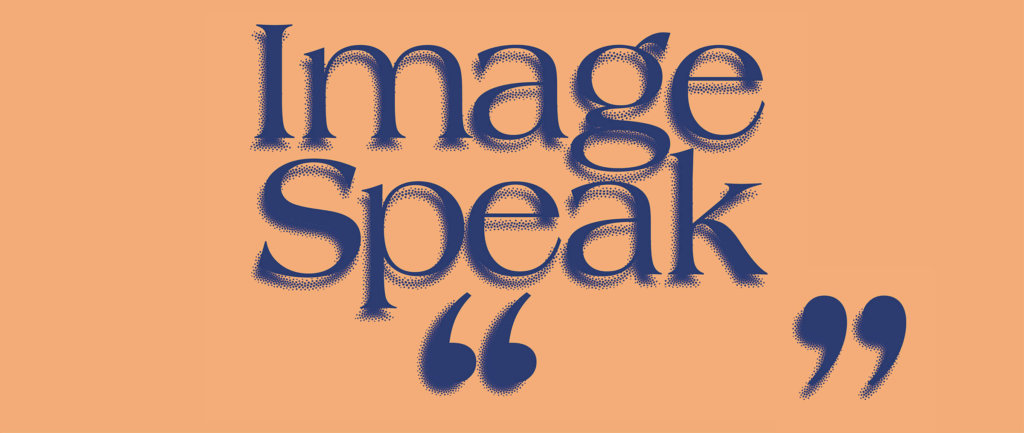 IMAGE SPEAK
"The essay's innermost formal law is heresy. Through violations of the orthodoxy of thought, something in the object becomes visible which is orthodoxy's secret and objective aim to keep invisible." – Theodor Adorno
Does the moving image become an illustration of text, or is text created in response to footage? What does a process look like in which the text and image are being developed simultaneously? IMAGE SPEAK celebrates the world of essay films in which little hierarchical delineation between text and the moving image exists. As Timothy Corrigan writes in The History Of The Essay Film (2017) these are works that "do not create new forms of experimentation, realism, or narrative; they rethink existing ones as a dialogue of ideas."
ONE NIGHT ONLY
THURSDAY, DECEMBER 14 AT 7:30 AND 10:00PM.
Organized by Georgia Wall and Rachel James.
With works by:
At 7:30PM:
Su Friedrich – "Gently Down The Stream"
A film constructed from fourteen dreams taken from eight years' worth of Friedrich's journals. The text is scratched directly onto the film so that you hear your own voice as you read. The accompanying images of women, water, animals and saints were chosen for their indirect but potent correspondence to the text.
Alia Ayman – "Zuzu/Samia/1893"
A found footage piece that repurposes Egyptian belly dance films to ressurect Little Egypt, a stage name first used by dancers who travelled from Alexandria to perform at the 1893 Chicago World Fair.
Kevin Ritter – "Hell."
Filmed entirely underground in the MTA system, 'Hell' is about evangelism and existential dread.
lili white – "A PHILADELPHIA STORY"
Based a true story about a rape that happened in Philadelphia Pennsylvania, sometime in the 1980's
Morgan King – "in between"
An (inevitably flawed) exploration of dimensions and time through String Theory.
Rachel Lazar – "Stereo Moment"
It's about leaving the doctor's office feeling sicker than when you arrived.
At 10:00PM
Tony Cokes – Manifesto A
This is the first in Cokes non-consecutively produced series of promotional tapes for his conceptual band SWIPE. 3#, subtitled Manifesto A Track #1, introduces Cokes concern with the ideological apparatus that undergirds the music industry. The video takes up a song by Seth Price, which is itself the systematic recreation of an early electronic pop song by Kraftwerk.
Alex Schmidt – "The Spectrum"
A film about queerness, autism, and groups.
Jennifer Atalla – "CBT for OCD"
A spiritual walkabout through footage found from the net about life, death, technology, you, me?
Mia Ardito – The Burden of Evidence: (Notes For Tomorrow, Today) VOL. 1
(Random Access Memory) (Internal Harddrive) (External Device) (2013-2017)
Sam White – "Movements 1000"
about making something from what you have and are able to borrow
Sara O'Brien – "faster the current"
A short film about being there but not there and here but not fully.
Sonia de Jager – "Memory: A Hypothesis / Human Representation Machine, Human Representation-Machine, Human-Representation Machine, Human-Representation-Machine"
Whether abstractly or quite concretely: the human represents. And by representing the human becomes, in turn, represented. Identifying borders, hierarchies or degrees of freedom within the various systems implicated in (self-)representation may seem straightforward when the human body is understood as the locus of creativity. If we consider the human body's technoculturally mediated experience the task becomes slightly more challenging: who or what enables and drives representation? This brief essay-film analyzes the human-representation-machinecontinuum as a platform for the evolution of cognitive feedback, considering this semiotechnological triad as a unified trinity.
Each program lasts about 1 hour.