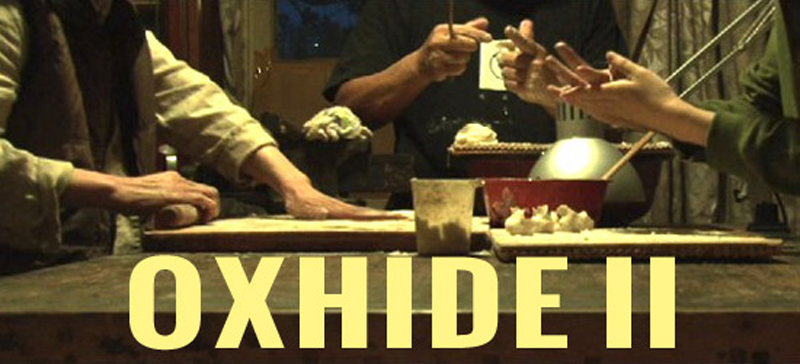 OXHIDE II
Dir: Jiayin Liu, 2009.
132 min. China.
In Mandarin with English subtitles.
Special thanks to Icarus Films
Also featured as part of Big Shot Movie Club's How To… April series
TUESDAY, APRIL 2ND – 10PM
SATURDAY, APRIL 27TH – 7:30PM
In Oxhide II, a family sits together at the table making dumplings. The repeated movements and collective concentration are mesmerizing as the action unfolds in real time. A static camera cuts only eight times, moving around the table in forty five degree angle intervals, giving new perspective to the landscape of knives, vegetables, bowls and busy fingers that inhabit the exaggerated wide screen. A mother, father, and daughter (played by director Jiayin Liu and her parents) adeptly prepare the filling and stuff the dumplings over the course of more than two hours.
Through the mundane and understated, the intricacies of a family dynamic become apparent resulting in a meticulously formalist film that is also surprisingly warm and personal.
"Oxhide II is unpretentiously inventive, quietly virtuosic." -David Bordwell
"A direct, honest, miniature epic." -Daniel Kasman, MUBI Notebook