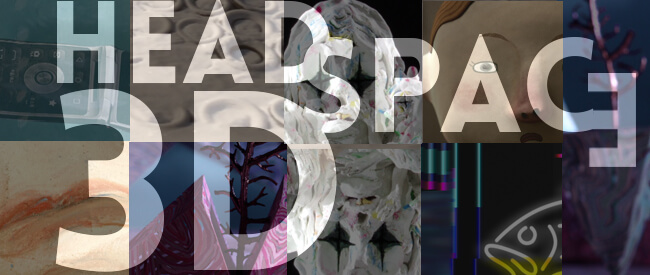 HEADSPACE 3D-an animation showcase!
Dir. various, 2007-2016.
FRIDAY, NOVEMBER 4 – 7:30PM
FRIDAY, NOVEMBER 11 – 7:30PM
THURSDAY, NOVEMBER 17 – 10:00PM
MONDAY, NOVEMBER 21 – 7:30PM
HEAD SPACE, the program of animated shorts returns for a second year in a row, now with an added dimension! The films are created by talented 3D and stop motion artists from here in New York, and around the world. The films have mostly been created in the last 10 years, and show a gradation of approaches to 3D media from Natalia Stuyk's "Visiter-422" which is wholly enmeshed in the digital world, to Allison Shulnik's unique manipulations of clay in "Mound". All the works focus on craft and dimensionality, and will include, but won't be limited to themes that go bump inside the HEAD SPACE, such as insomnia, DIY cel phone rescue, getting lost in a digital limbo, and ABC gum.