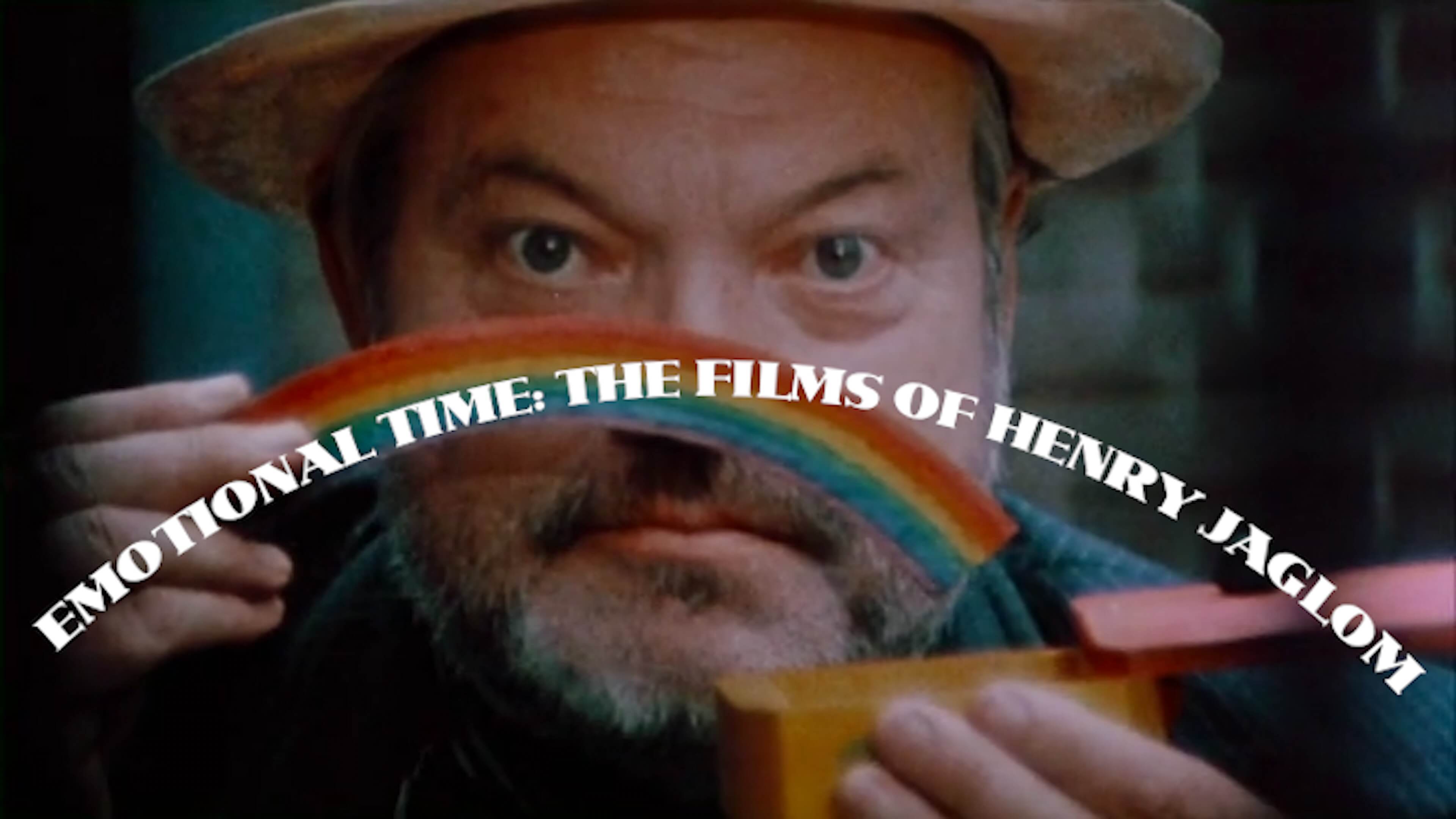 A true outlier of the American cinema, Henry Jaglom came up as an alum of the famed Actors' Studio, studying under Lee Strasberg. Jaglom soon settled in Hollywood as a bit part actor, getting work on GIDGET and THE FLYING NUN before landing a memorable role as a hippie on a bad trip in Richard Rush's PSYCH-OUT. Falling in with the BBS Productions crowd, Jaglom's directorial debut A SAFE PLACE became a part of their initial slate of game-changing independents alongside Peter Bogdanovich's THE LAST PICTURE SHOW and Jack Nicholson's DRIVE, HE SAID.
Armed with the influence of Method acting and the mentorship of late Orson Welles (whose conversations he taped and transcribed), Jaglom's subsequent directorial trajectory polished an elliptical, improvisational, and emotional style that has earned gushing comparisons to John Cassavetes or quick write-offs as self-indulgence. Jaglom's troupe of actors often feature former or current girlfriends/wives, family members such as brother Michael Emil, and friends such as Zach Norman, whose real-life relationships are stoked or pushed to emotional extremes. His career has been largely self-funded (and self-promoted on Los Angeles billboards à la Angelyne), and it shows—this is fiercely independent filmmaking whose pace and subject matter are unlike any of the usual California exports. His films have a whole other logic, pace, and timbre: it's not just cinematic time, it's emotional time.
---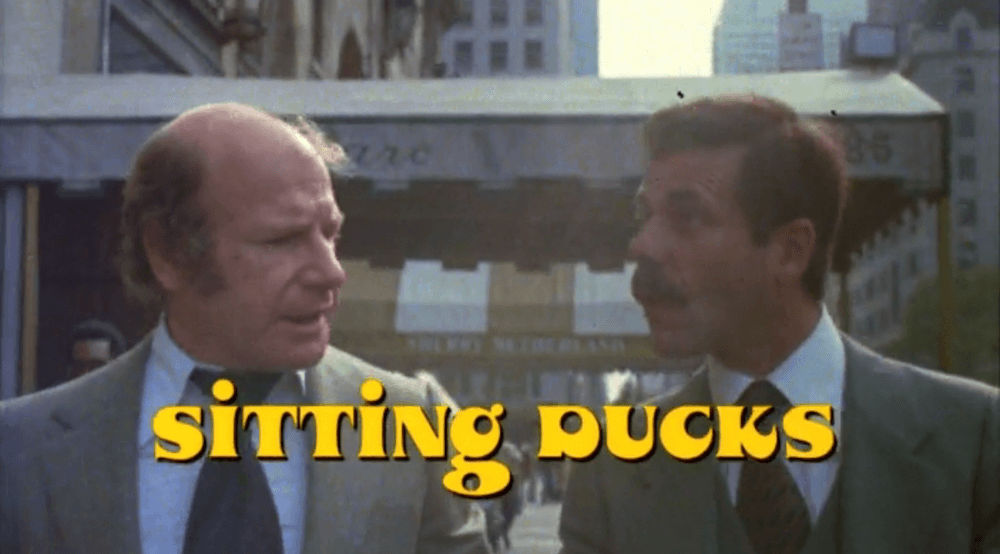 SITTING DUCKS
Dir. Henry Jaglom, 1980
USA, 90 mins
THURSDAY, MAY 16 – 7:30 PM
THURSDAY, MAY 30 – 7:30 PM
Sparked by the success of EASY RIDER, the road movie came to be the essential American film genre of the '70s, a pungent metaphor for "dropping out" and American self-searching. To his credit, Jaglom might have helped mount that throne, helping shape Jack Nicholson and Peter Fonda's cross-country melange in the cutting room as an assistant editor. The motel pools of SITTING DUCKS' America look a lot different than the backwoods expanse of RIDER, but then again the country had just elected Ronald Reagan. Health-nut Michael Emil and smooth-talking Zach Norman are en route to Central America after stealing a gambling racket's money, and end up in a relationship merry-go-round. They get in with a cast of characters that include Patrice Townsend, Irene Forrest, and Richard Romanus as a would-be singer-songwriter.
---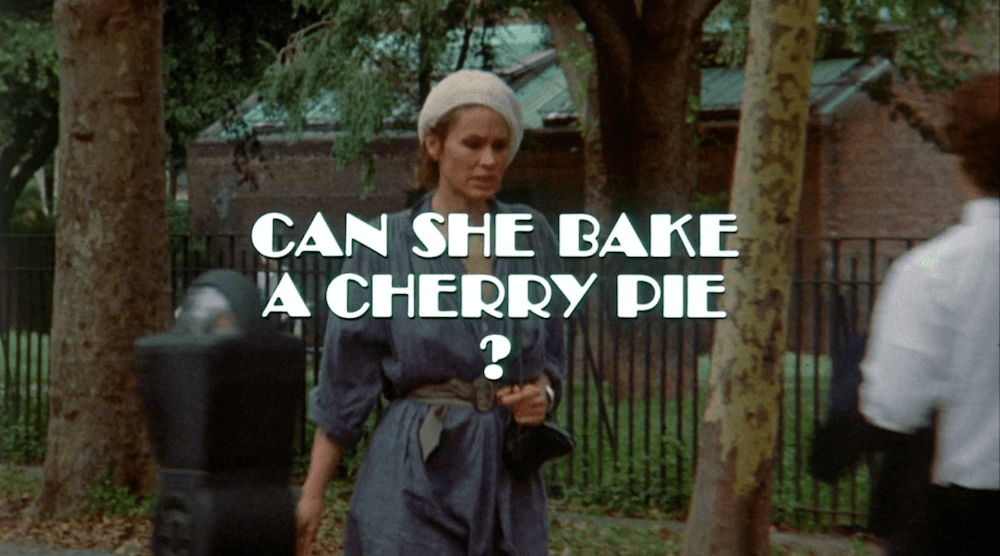 CAN SHE BAKE A CHERRY PIE?
Dir. Henry Jaglom, 1983
USA, 90 mins
MONDAY, MAY 13 – 7:30 PM
TUESDAY, MAY 21 – 10 PM
TUESDAY, MAY 28 – 10 PM
Filmed in a roughly 10-block radius in the Upper West Side, CAN SHE BAKE A CHERRY PIE? is Jaglom's most unmistakably Manhattanite productions, a zany yet gentle comedy-of-manners in the mold of '70s Woody Allen and Peter Bodganovich's They All Laughed. The crux of the film is the neurotic chemistry between Michael Emil, a pontificating nervous-wreck businessman, and Karen Black, an aspiring jazz singer in an unhappy relationship. The film also features Frances Fisher in her first feature role, Michael Ragotta as a pick-up artist birder, and a cameo from a fresh-from-Fridays Larry David.
---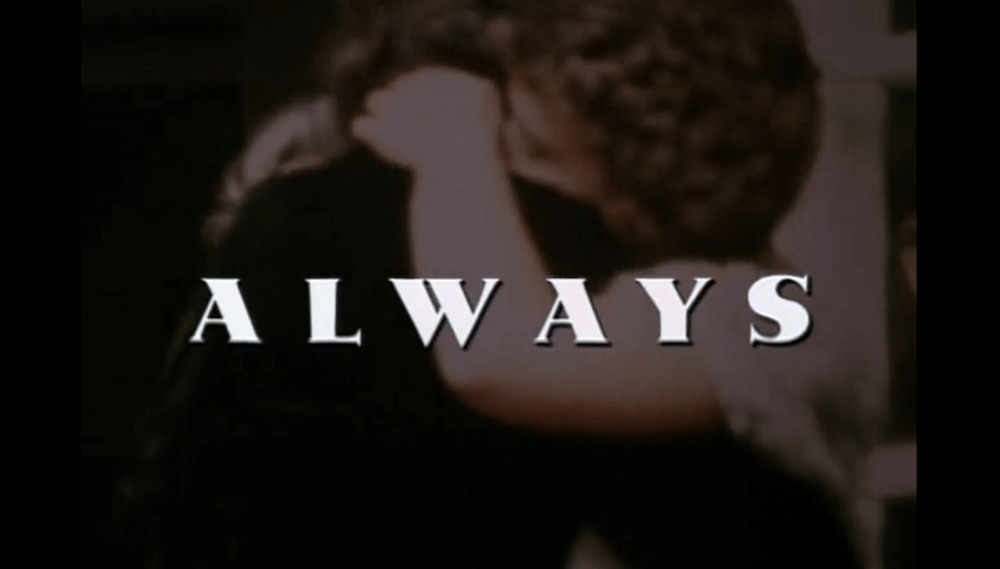 ALWAYS (BUT NOT FOREVER)
Dir. Henry Jaglom, 1985
USA, 105 mins
MONDAY, MAY 13 – 10 PM
WEDNESDAY, MAY 20 – 10 PM
MONDAY, MAY 27 – 7:30 PM
Shot almost entirely in the house that Jaglom and Patrice Townsend once shared and featuring actual home-video footage from their wedding, ALWAYS (BUT NOT FOREVER) tells the story of Judy (Townsend) who drops by her soon-to-be ex-husband David (Jaglom) to celebrate their divorce over a home-cooked meal while they finalize their divorce papers. The film unravels over the course of a July 4th weekend which re-stages their emotionally devastating breakup just a couple years after Jaglom's and Townsend's actual real-life split. Co-Starring Melissa Leo (In her very first on-screen role) and featuring incredible cameos by Bob Rafelson, Andre Gregory, and Michael Emil, Always is autobiographical filmmaking of a high order and is as emotionally complex as it is laugh out loud funny.
---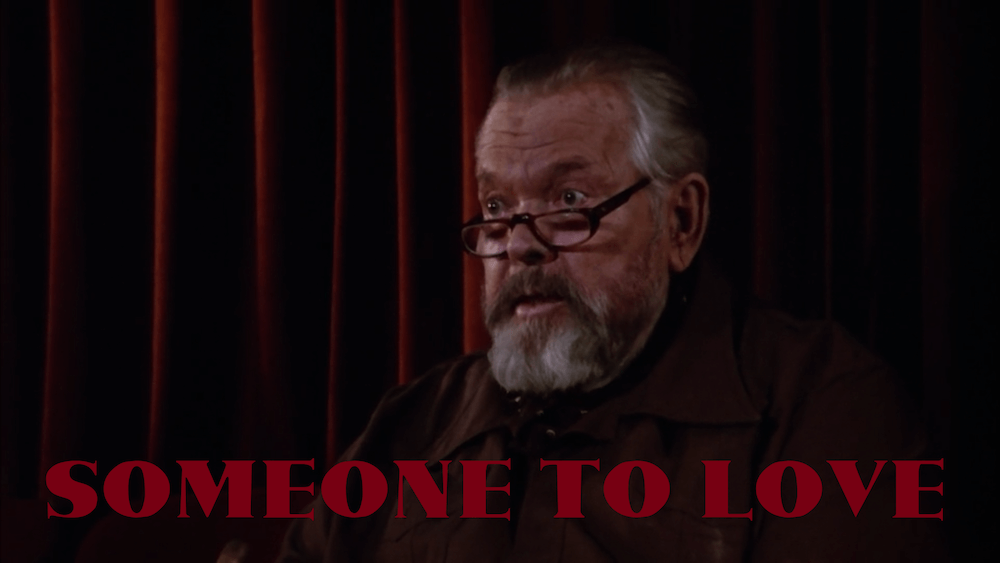 SOMEONE TO LOVE
Dir. Henry Jaglom, 1987
USA, 111 mins
TUESDAY, MAY 14 – 7:30 PM
THURSDAY, MAY 16 – 10 PM
WEDNESDAY, MAY 22 – 7:30 PM
Filmed in a loosely-scripted, quasi-documentary style, Henry Jaglom's 1987 film is a meandering study of generational loneliness highlighted by musical numbers and intimate direct-to-camera confessionals that increasingly blur the line between reality and fiction. Set in an abandoned old theatre set to be demolished and transformed into a shopping mall, Jaglom plays Danny, a filmmaker, who throws a Valentines Day party to discover why he and his friends are middle-aged and alone. Starring cabaret singer Andrea Marcovicci (Jaglom's then-girlfriend), Oja Kodar, Sally Kellerman, Michael Emil, and the legendary Orson Welles, in his very last screen role.
---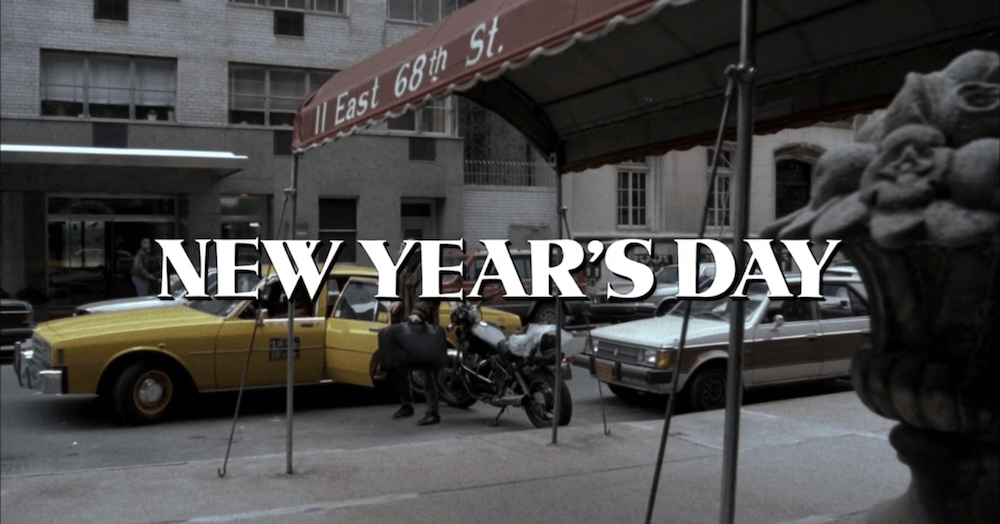 NEW YEAR'S DAY
Dir. Henry Jaglom, 1989
USA, 89 mins
SATURDAY, MAY 11 – 10 PM
SUNDAY, MAY 12 – 7:30 PM
SUNDay, MAY 26 – 5 PM
The final of Henry Jaglom's autobiographical trilogy, NEW YEAR'S DAY features Jaglom as a wayward recent divorcé who, through miscommunication, spends a long January 1st in a soon-to-be-vacated Central Park apartment with three young women each at a crossroads in their personal lives. He takes a special shine to Maggie Wheeler (later known for memorable stints on Friends and Seinfeld), a cartoon voice-over artist and former animal trainer debating her relationship with her brooding (and then-real-life) boyfriend David Duchovny in his silver screen debut. Over the course of a drunken evening gathering, featuring appearances by Milos Forman, Michael Emil, and Rodger Parsons (the voice of the narrator in Pokemon), all three women come to terms with their apprehensions, anxieties, and desires.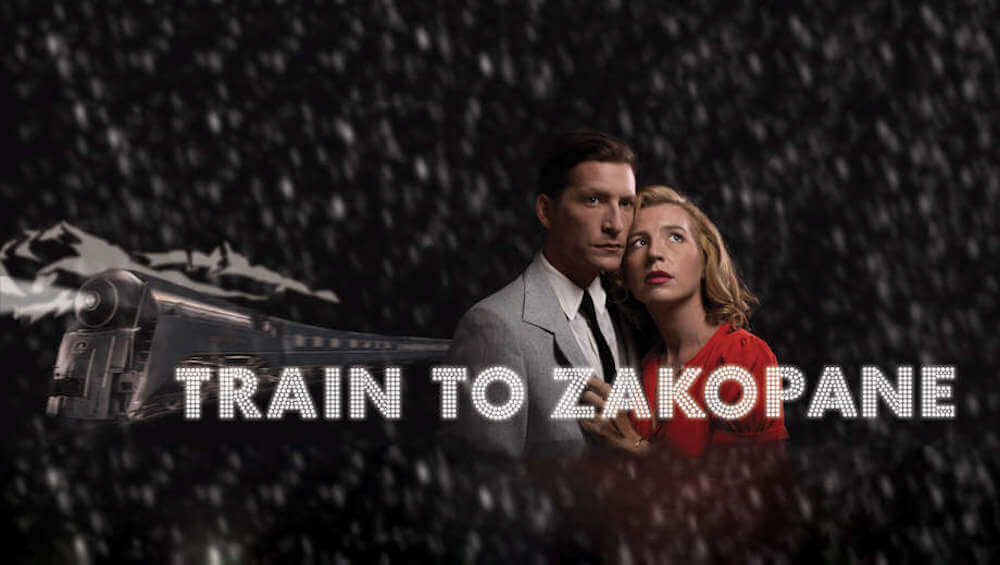 TRAIN TO ZAKOPANE
Dir. Henry Jaglom, 2016
USA, 104 mins
SUNDAY, MAY 12 – 5 PM
SATURDAY, MAY 25 – 10 PM
A rare period piece for Jaglom, TRAIN TO ZAKOPANÉ is based on the real-life experience of his father, centered around a Jewish man who falls in love with an anti-Semitic Polish nurse on a train in 1928. An adaptation of a long-running play by Jaglom.