ELVES
Dir. Jeffrey Mandel, 1989
89 mins. USA.
FRIDAY, DECEMBER 13 – MIDNIGHT
FRIDAY, DECEMBER 20 – MIDNIGHT
A shot on video, extremely warped holiday classic, rescued from the bargain bins of defunct video stores, ELVES is here to improve and/or disturb your holiday season.
Dan Haggerty stars as a recently employed, alcoholic mall-Santa who discovers a Nazi-plot to breed an innocent virgin with a demonic Elf in Colorado – suffice to say this wild synopsis does not do justice to the low budget insanity contained within.
---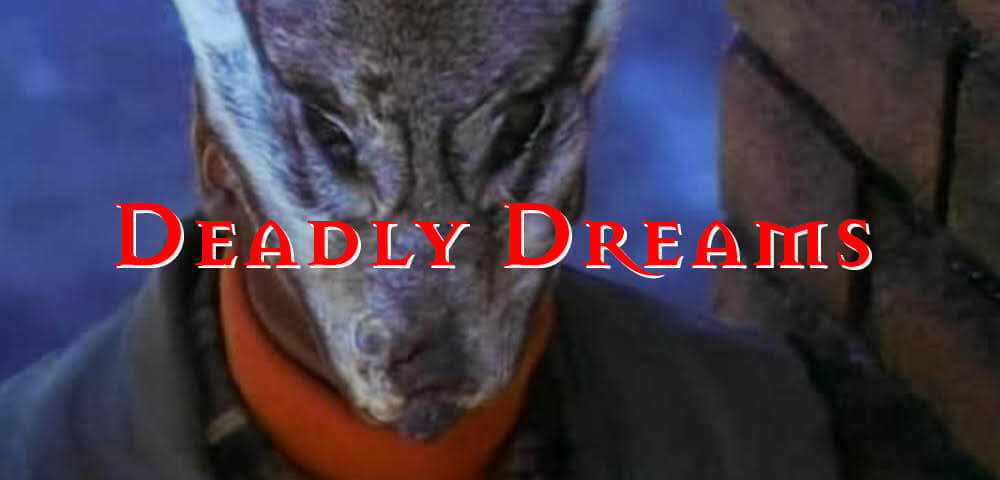 DEADLY DREAMS
Dir. Kristine Peterson, 1988
79 mins. USA.
FRIDAY, DECEMBER 6 – MIDNIGHT
SATURDAY, DECEMBER 21 – MIDNIGHT
An underseen, and extremely strange, yule-tide pseudo-slasher, DEADLY DREAMS follows Alex, who's parents were murdered on Christmas Eve by a mysterious hunter in a wolf mask when he was a child.
Years later, dreams of the event begin to haunt Alex again, as strange occurrences pile up, and a beautiful mysterious stranger enters his life…
Bonkers dream sequences, clumsy performances, obvious twist(s) and a rare 80's instance of the female-gaze (our hunky if daft Alex spends a good chunk of the movie shirtless), Deadly Dreams is a holiday treat well worth another look.