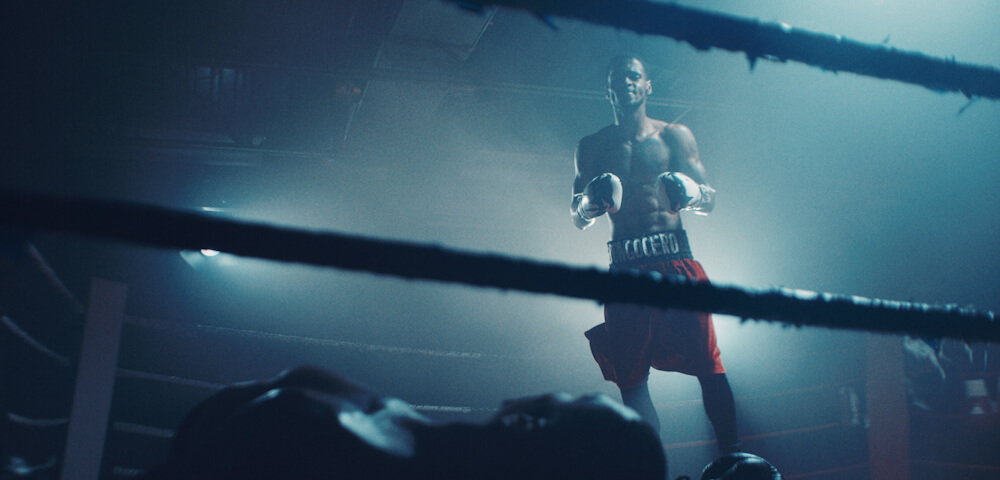 WEDNESDAY, DECEMBER 11 – 7:30 PM
With filmmaker Brian Chu in conversation with Wesley "El Bongocero" Ferrer and Council Member Antonio Reynoso.
For ONE NIGHT ONLY, Spectacle is thrilled to host local filmmaker Brian Chu for a screening of his short documentary THE B-SIDE FIGHTER, alongside other works made within (and about) the neighborhood our theater calls home, the South Side of Williamsburg. Following the shorts program, Chu and his collaborator/subject Wesley "El Bongocero" Ferrer will hold a discussion with Antonio Reynoso, Council Member the 34th District.
THE B-SIDE FIGHTER
dir. Brian Chu, 2019
15 mins. United States.
In English, and Spanish with English subtitles.
The south side of Williamsburg (Brooklyn, NY) a neighborhood built on industry and hustle. From these streets emerges a young boxer named Wesley Ferrer, AKA "El Bongocero" because of his rhythmic punching style. Wesley was originally born in the Dominican Republic and moved to Brooklyn when he was a teenager. When his father Mateo took him to the boxing gym one day, he immediately saw his potential for greatness.
Wesley quickly worked his way through the amateurs and won the prestigious Golden Gloves tournament which started his professional boxing career. Alongside his father Mateo, who became his trainer, they held an undefeated record of 12-0 and continued to chase their dream of becoming a champion.
It's been over a year since their last fight and this inactivity is tough on a boxer. Stuck in the politics of boxing, all they can do is continue to train and patiently wait for their next fight. Balancing the life of a professional athlete and being a kid living in Brooklyn pushes Wesley and Mateo to the edge of giving it all up. All they want is a chance to prove themselves in the ring.
This event is a collaboration with UnionDocs, WEREHAUS and the office of City Council Member Antonio Reynoso.