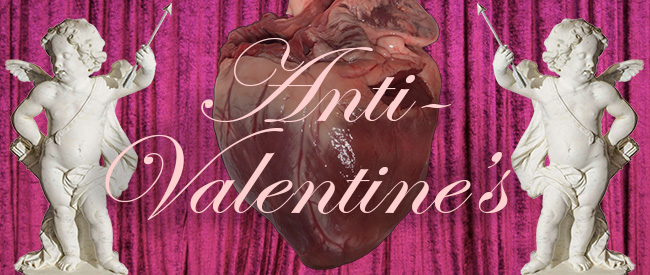 This February, join us in celebrating ANTI-VALENTINE'S: a salute to all the things that make love so awful.
---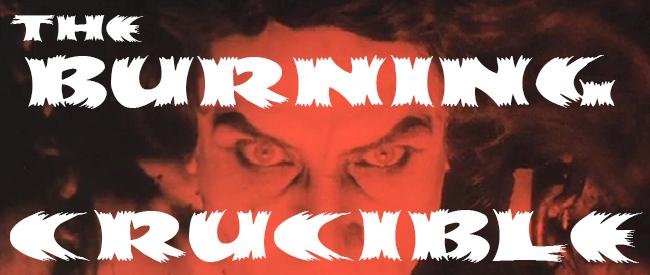 THE BURNING CRUCIBLE w/ live score by Stephanie Neptune
aka Le Brasier Ardent
Dir. Ivan Mosjoukine, 1923.
France. 96 min.
In French with English subtitles.
** One night only! **
SATURDAY, FEBRUARY 27 – 7:30 PM
SATURDAY, FEBRUARY 27 – 10:00 PM
"One day, I saw Le Brasier Ardent. The audience howled and whistled, shocked by a film so different from their usual fare. I was ecstatic…I decided to abandon my trade, ceramics, to try to make films." – Jean Renoir
Too surreal to be straightforward romance, too sweet and sentimental to be anything but, silent oddity THE BURNING CRUCIBLE combines French amour-fou with Russian mystical melancholy in this tale of a detective who falls in love with the 'lost wife' he's honor-bound to return to her doting husband.
The only directorial feature by Russian star Ivan Mosjoukine (who also wrote and played 11 different roles in the film), THE BURNING CRUCIBLE reflects the unique synthesis that made Mosjoukine himself so popular in his adopted country. Described by one admirer as 'the subtle alchemist of passion and pain', here he plays famous detective 'Z', who haunts the dreams of young wife Elle (played by Mosjoukine's real-life wife Nathalie Lissenko). Elle and her husband, a doting, wealthy businessman, have grown apart. Tormented by jealous visions, the husband chases her through the streets of Paris in a scene worthy of Buster Keaton, accidentally stumbling into a unique detective agency dedicated to finding lost items – including the affection of wives. Unwittingly hiring the very man Elle's dreamt of, he puts Z on the case, but in trying to discover the root of Elle's apathy, Z uncovers a shared passion for Paris and a growing attraction to the lively young woman.
All this takes place on sets far too large for the human scale, amid truly bizarre set pieces including a dance contest literally to the death, a secret society with rooms of disembodied organs, and the swankest bedroom in Paris. Less 'anti-' and more valentine to the bittersweetness of falling in love,THE BURNING CRUCIBLE's earnestness is constantly tempered by a hefty dose of surreal humor.
In the same spirit, Spectacle presents the film with live score by DJ Stephanie Neptune (aka SPACE JAM). Having opened for everyone from Kode9 to Laurel Halo to Robert Hood as a resident at TURRBOTAX®, she now runs CLEAR USA, a record label dedicated to releasing subterranean electronic music from between the coasts.
---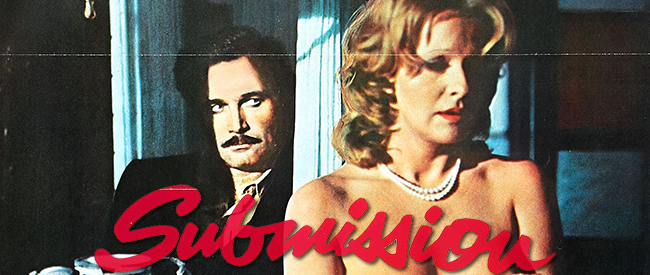 SUBMISSION
aka Scandalo
Dir. Salvatore Samperi, 1976
Italy. 102 min.
In Italian with English subtitles.
MONDAY, FEBRUARY 1 – 10:00 PM
SATURDAY, FEBRUARY 13 – 7:30 PM
TUESDAY, FEBRUARY 16 – 7:30 PM
FRIDAY, FEBRUARY 22 – 10:00 PM
[WARNING: Contains simulated scenes of sexual degradation and statutory rape.]
France, 1940: Right before the Nazis invade… a pharmacist named Elaine (Lisa Gastoni) trapped in a dull marriage has her desires sharply re-awakened when her store's shopboy Armand (Franco Nero) mistakenly gropes her, thinking it was the younger shopgirl. Instead of firing Armand, Elaine allows the groping to happen again.
Soon enough, Elaine enters into a heavy sado-masochistic relationship with him, in which Armand continually upps the ante regarding dominance and humiliation. The more he pushes, the more control she loses. Once nude public shaming, knives, and ether sniffing enter the picture, there's no turning back, and the film careens wildly towards a nihilistic, apocalyptic conclusion.
Italian director Salvatore Samperi made a career out of erotic films, mostly in the 'Italian sex comedy' sub genre. His dramatic works, however, are complex studies of unusual sexual relationships. SUBMISSION is, by far, his most intense and disturbing, with the historical backdrop acting as a political allegory and heightening the film's subversive power.
"Dynamic!… Spectacular! Sex is used as a lethal weapon. A unique display of erotic fireworks!" –Playboy
---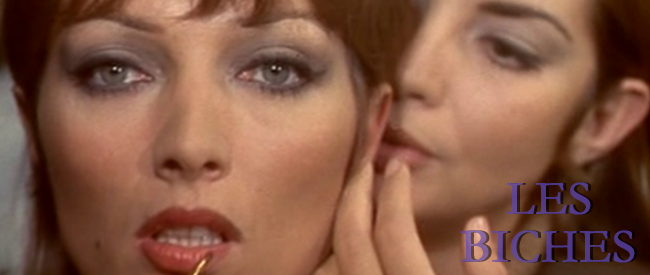 LES BICHES
aka Bad Girls.
Dir. Claude Chabrol, 1968
France. 94 min.
In French with English subtitles.
TUESDAY, FEBRUARY 2 – 7:30 PM
MONDAY, FEBRUARY 8 – 10:00 PM
SUNDAY, FEBRUARY 14 – 7:30 PM
MONDAY, FEBRUARY 26 – 10:00 PM
The bored bisexual millionaire Frédérique (Stéphane Audran) picks up a homeless young street artist named Why (Jacqueline Sassard), invites her back to her apartment, and seduces her. Frédérique then whisks her away to her chic villa in Saint-Tropez for the winter season. They soon meet the dashing architect Paul (Jean-Louis Trintignant) and both fall for him, setting in motion a 'ménage à trois' of flirtation and deception…
Featuring knockout performances and sumptuous cinematography, LES BICHES is a showcase of Claude Chabrol's trademark tension and atmosphere. While a tortured lesbian relationship is certainly scandalous material, Chabrol telegraphs a controlled but still sexually charged approach that elicits a stylish, icy eroticism.
Often referred to as the film that kickstarted Chabrol's golden age, LES BICHES is a hypnotic tapestry of jealousy, possession, and sexual ambiguity.
"… a moody, quiet, highly personal expression." -Roger Ebert
"A calm, exquisite study… Impeccably performed, often bizarrely funny, the film winds, with brilliant clarity, through a maze of shadowy emotions to a splendidly Grand-Guignolesque ending." -Time Out London
---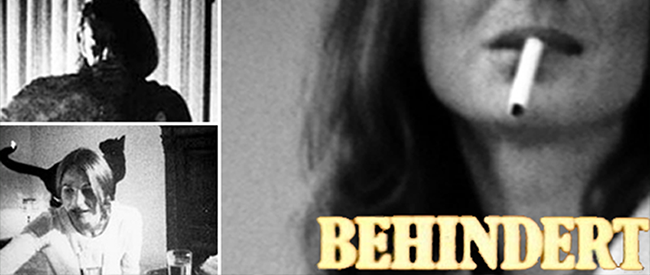 BEHINDERT
Dir. Stephen Dwoskin, 1974
Germany. 94 min.
In German with English subtitles.
SUNDAY, FEBRUARY 7 – 5:00 PM
FRIDAY, FEBRUARY 12 – 10:00 PM
THURSDAY, FEBRUARY 18 – 7:30 PM
WEDNESDAY, FEBRUARY 24 – 10:00 PM
Part of the Best of Best of Spectacle series.
Special thanks to The Estate of Stephen Dwoskin
Described by Stephen Dwoskin as "a documentary without being one," the basis of BEHINDERT is autobiographical: the story of a physically disabled man and a physically normal woman- played by Dwoskin (who has a post-polio disability) and Carola Regnier- who confront the difficulties of a relationship. The two were no longer a couple at the time Dwoskin made the film, yet it burns with the passion and intensity of true love.
With minimal dialogue and a stirring drone score by Gavin Bryars, Dwoskin uses extended takes and extreme close-ups of Regnier's eyes, feet, hands, and face to create a sustained, hypnotic atmosphere that is simply unparalleled.
An intimate, unsentimental and haunting evocation of desire.
OFFICIAL SELECTION – 1974 CANNES FILM FESTIVAL – DIRECTOR'S FORTNIGHT
"Nothing short of a revelation… this is Dwoskin's masterpiece. Indeed, I have come to regard it as one of the greatest works in cinema history… BEHINDERT remains Dwoskin's most daring and artistically successful attempt to splice his "first person" mode of cinema with a staged fiction—creating a kind of cubistic complexity from the constantly shuffled perspectives. The 'fourth look' which Willemen intuited – not exactly the look of the characters, the spectator, or even the camera-eye, but some other, more forbidding look, like the gaze of society itself – hovers over the interstices between these images, these tableaux, these scenes from a relationship. From a film-history standpoint, Dwoskin's breakthrough here is prophetic. Anticipating the ongoing novelistic autobiography of Philippe Garrel's work since the 1980s, BEHINDERT plays a thrilling, almost vampiric game with the proximity of real-life experience to its fictive recreation—especially as its principals are the actual former lovers!" -Film Quarterly
"The mere mention of a film concerned with the subject of physical disability conjures up preconceived notions and images as to the type of film it is. It is put aside as a medical/social document of little importance, particularly by film people who think of films as 'political,' 'narrative,' 'entertainment,' 'poetic,' or 'structural.' This film is about the physically normal and disabled in confrontation, but not literal relations. It is a documentary without being one. The content lies beneath the film. The material is treated subjectively, and crosses fiction with realistic documents, without a clear distinction." -Stephen Dwoskin
---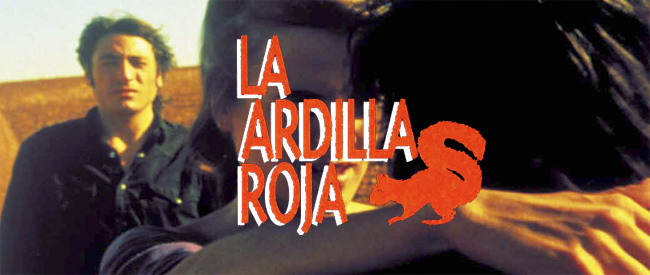 THE RED SQUIRREL
aka La Ardilla Roja
Dir. Julio Médem, 1993.
Spain. 114 min.
In Spanish with English subtitles.
SATURDAY, FEBRUARY 6 – 10:00 PM
SUNDAY, FEBRUARY 14 – 5:00 PM
FRIDAY, FEBRUARY 19 – 10:00 PM
Part of the Best of Best of Spectacle series.
A bruising satire of pop musicianship more than a little indebted to the Hitchcockian identity-swap, THE RED SQUIRREL is a painfully unsung masterpiece, maybe the pinnacle of Julio Médem's white-hot 1990s streak (beginning with COWS in 1991 and culminating in the more famous SEX AND LUCIA a decade later.) On the verge of taking his own life, a grunge musician named Jota (Nancho Novo) witnesses a motorcycle accident on the beach, suddenly tasking himself with helping coax Lisa (Emma Suarez) – a beyond-voluptuous blonde – out of her thick fog of amnesia. The two strike up a romance based just as much on his lies as their latent (and undeniable) chemistry; they hit the road in matching leather outfits, and cozily absorb themselves into a suburban family's vacation at a gossipy campsite – the nominal Ardilla Roja, in a region between Basque country and Castile.
Long before Lisa has taken to donning herself in a sleevelss tee with nothing on it but a gigantic xerox of Jota's face, things have gotten weird. A mysterious stranger from the past inevitably threatens to upend Jota's reprieve from real life, and soon you'll realize the film has begun – without asking permission – to peel back the membranes separating memories from dreams, and dreams from desires. Anchored by the meticulous, insinuating performances of Novo and Suarez, THE RED SQUIRREL is a serpentine head trip with erotic frisson to spare – one of the sharpest and most vivid un-romances to ever hit the big screen. (Bonus factoid: legend has it this film had Stanley Kubrick recommending Médem to Steven Spielberg for the job of directing THE MASK OF ZORRO, which the Spanish auteur duly declined.)
---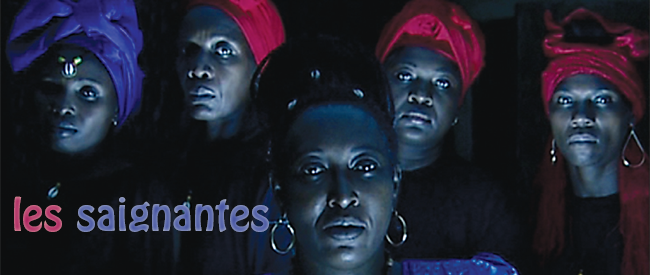 LES SAIGNANTES
Aka The Blood-lettes
Dir. Jean Pierre Bekolo, 2005.
Cameroon. 97 min.
In French with English subtitles.
FRIDAY, FEBRUARY 5 – 10:00 PM
SATURDAY, FEBRUARY 13 – 10:00 PM
MONDAY, FEBRUARY 22 – 7:30 PM
SUNDAY, FEBRUARY 28 – 7:30 PM
Part of the Best of Best of Spectacle series.
LES SAIGNANTES is the best African sci-fi vampire political satire with homoerotic overtones you've ever seen. Best friends Majolie and Chouchou are two beautiful young women trying to get ahead in a near-future Cameroon. After accidentally killing a powerful politician during sex, the two come up with a plot to dispose of the body, and get into the glamorous wakes that have taken over the local nightlife.
As the girls tear their way through the corrupt ruling class, using their their feminine wiles and magical powers, Bekolo drops inter-titles into the film, commenting on the difficulties of filmmaking in an oppressive political climate. With a feminist subtext and cinematography like a blacklight rave, LES SAIGNANTES is a beautiful, disorienting, and truly original work.
---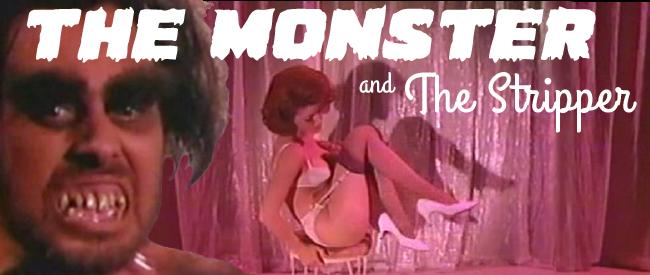 THE MONSTER AND THE STRIPPER
(Aka The Exotic Ones)
Dir. Ron Ormond, 1968.
USA. 91 min.
SATURDAY, FEBRUARY 6 – MIDNIGHT
FRIDAY, FEBRUARY 12 – MIDNIGHT
SATURDAY, FEBRUARY 20 – MIDNIGHT
FRIDAY, FEBRUARY 26 – MIDNIGHT
Part of the Best of Best of Spectacle series.
Any attempt at classing up this sleazy 60s gem stopped with its original title, THE EXOTIC ONES, and even that failed as it switched to the more accurate THE MONSTER AND THE STRIPPER on rerelease. With a lot more stripper than monster, this film is pure 60s trash GOLD, and the last made before director Ron Ormond turned toward moralizing Christian fare.
What a film to go out on though – beginning with a gloriously overlong open call for "talent" at a "New Orleans" burlesque joint (actually a claustrophobically-shot Methodist Church), we're treated to a bevy of beauties featuring star dancer Titania (I couldn't make this up) and her famous Fire Dance strutting their stuff to the running Dada commentary of the film's co-producer and wife of Ron Ormond, June Carr.
Ormond himself plays demented Tony Clifton doppleganger/club owner Nemo, first seen torturing a man foolish enough to steal his money with the contents of a spittoon. Word reaches Nemo a monster's been murdering hillbillies in the swamps of Louisiana, and Titania suggests a Beauty and The Beast act with the beast ripping off all her clothes. NO OTHER ACT will do, and Nemo finds himself in the monster-hunting business. With a team led by son Tim Ormond (a trifecta of Nashville's First Family of Film!) they wander into the swamps and capture the beast, played by rockabilly also-ran Sleepy LaBeef (dare I say the Meatloaf of rockabilly?).
Back at the club, Little Timmy befriends the monster, who in turn falls for one of Titania's new dance rivals. The whole town is abuzz and eager to see the Monster and the Stripper, but will the show go off without a hitch? Of course not.
For all the supposed sleaze, this exploitation film doesn't feel exploitive – it's a bizarro family affair where nothing makes a lick of sense, but everyone's having a damn fine time onscreen. SEE a man get beaten with his own arm! WATCH a couple play dueling oversized harmonicas! MARVEL at hair and eye makeup that would make Divine puke with jealousy! HEAR dialogue that sounds like it was written with Noir Cliché refrigerator magnets! WITNESS – THE MONSTER AND THE STRIPPER! (and a lot of other strippers too)