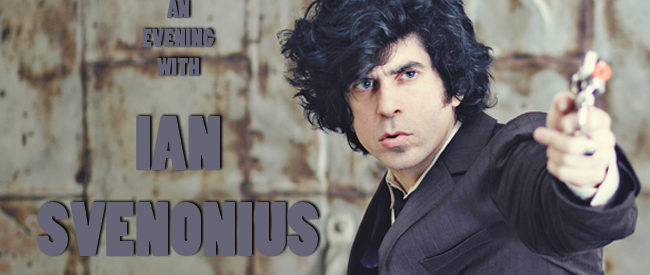 AN EVENING WITH IAN SVENONIUS
FRIDAY, JUNE 21ST – 8PM
ONE NIGHT ONLY!
Ian Svenonius, legendary figurehead of the D.C. Punk/DIY scene as well as noted author, will be appearing IN PERSON at Spectacle to present his newly completed short film entitled WHAT IS A GROUP?. According to Svenonius himself, the film "will dismantle previously held ideas about all society's dearly held conceits. Not for the faint hearted!" Don't say we didn't warn you!
Afterwards, the floor will be open for discussion, pressing questions, or fanboy/girl musings!
Ian Svenonius was most notably a member of the bands Nation of Ulysses  The Make-Up, Weird War, and Chain & The Gang; author of Supernatural Strategies for Forming a Rock 'n Roll Group, Psychic Soviet, and host of the VICE talk show Soft Focus.