A FEAST OF MAN
Dir. Caroline Golum, 2017.
United States. 82 min.
*FILMMAKER IN PERSON*
FRIDAY, OCTOBER 12 – 7:30 PM [Q&A w/Hillary Weston]
MONDAY, OCTOBER 15 – 7:30 PM
SUNDAY, OCTOBER 21 – 7:30 PM [Q&A w/Andrew Lampert]
FRIDAY, OCTOBER 26 – 7:30 PM [Q&A w/Cristina Caccioppo]
SUNDAY, OCTOBER 28 – 5:00 PM
Caroline Golum's rosé-refracted debut feature A FEAST OF MAN is a hilarious drawing-room comedy that pushes its audience to ask unspeakable questions of itself, performing a ruthless re-exhumation of THE BIG CHILL by way of Whit Stillman, Henry James and a pinch of Bette Gordon. Laurence Joseph Bond stars as Gallagher, a wealthy ne'er-do-well sitting on preciously guarded millions; when Gallagher dies in an untimely accident (kept mysteriously offscreen), his valet James (Zach Fleming) summons the late aristocrat's closest friends (a murderer's row of a cast including Frank Mosley, Marleigh Dunlap, Chris Shields and Katey Parker) to the family home in upstate New York, where he presents them with Gallagher's final will and testament via videoconference. It's revealed that the tony young codger will bequeath his fortune to the group, split evenly, but only if they agree, unanimously, to eat his corpse. A weekend of flashbacks, double-crosses and coastal-elite hand-wringing ensues: some characters retreat further into forced juvenilia while others, remembering all the slights and jealousies of their near/post-adolescent years, find an opportunity to avenge their lost youth. But throughout, the clock ticks with one question: will they go through with it?
A FEAST OF MAN is not like other movies: Golum's screenplay (co-written by the prolific Dylan Pasture) is at once laden with one-liners and hijinks, yet keeps the audience guessing how blackened its heart really is, how low its comedy of rich people's poor manners can, and will, go. While the leaves begin to wither and summer's haze turns to polluted dust, Spectacle is thrilled to invite Golum, Pasture and their cast for a handful of special A FEAST OF MAN screenings with Q&As to follow.
CAROLINE GOLUM is a filmmaker, programmer, and critic living in New York. Her work has screened in venues from Birmingham, Alabama to Brisbane, Australia. As a writer she has contributed to Variety, Little White Lies, the now-defunct alt-weekly L Magazine, and Bright Wall/Dark Room. She is a senior correspondent for Screen Slate and her weekly radio feature, "The Movie Minute," can be heard every Friday morning on WFMU's drive time morning show, "Wake and Bake with Clay Pigeon." Her next film, about 14th-century mystic Julian of Norwich, will begin production in 2019.
Cristina Cacioppo has been working as a programmer for almost twenty years, starting out at her campus cinema at University of Florida. Since then she has worked with Ocularis, Women in Film & Video/New England, 92YTribeca and for the past five years with the Alamo Drafthouse, now heading programming at their Downtown Brooklyn location. She is a devoted fan of the works of Agnès Varda and Jean-Claude Van Damme.
Hillary Weston is a New York-based writer. She is the social media director for The Criterion Collection, as well as a staff writer for their online publication, and has written for Film Quarterly, BOMB, Interview, BlackBook, MUBI, Teen Vogue, and others.
Andrew Lampert is an artist who primarily works with moving images and performance, but he also teaches, writes and restores artist and independent films.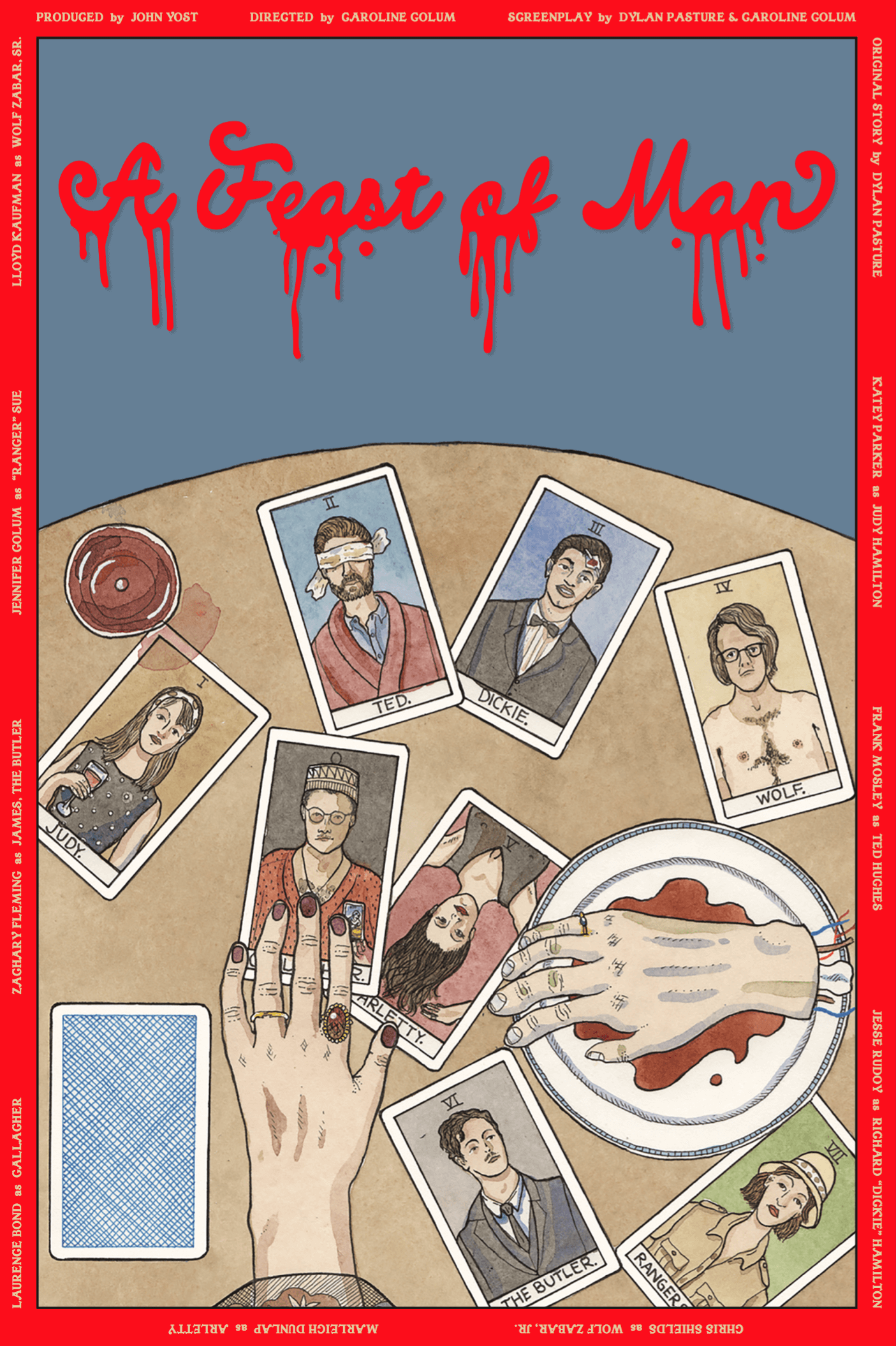 NOTE:
We are pulling this month's screenings of a R**** P******* film, previously slated to pair with Caroline Golum's A FEAST OF MAN. As a collective of programmers operating in a space constricted by budget and time, there was not a enough internal discussion about this film. We have received some considerate and fair criticism, particularly in light of the activity in the Supreme Court, which has moved us to suspend the three screenings. We appreciate the feedback.