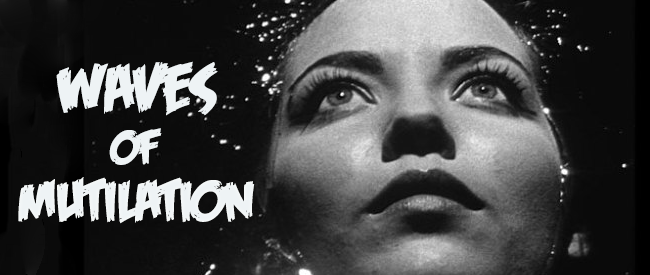 WAVES OF MUTILATION
Ah, summer at the beach. The sand between your toes, the ocean breeze in your hair—but what's that washing ashore? That's right, it's WAVES OF MUTILATION, Spectacle's spectacular summer series of surf, sand, and slaughter! Ditch the boardwalk for these sea-side horror classics that will send chills down your spine on the hottest of nights.
---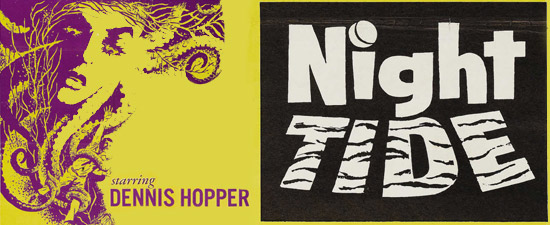 NIGHT TIDE
Dir. Curtis Harrington, 1961
USA, 85 min.
SATURDAY, JUNE 6 – 7:30PM
SUNDAY, JUNE 14 – 7:30PM
FRIDAY, JUNE 19 – 10PM
WEDNESDAY, JUNE 24 – 10PM
Dennis Hopper's underseen first starring role is also one of his most memorable. In Night Tide he plays Johnny Drake, a sailor on shore leave in a sleepy port town. When the locals get word of his fledgling romance with Mora, the strange young woman who works as the mermaid attraction at the marina carnival, Johnny learns that Mora's former suitors have a history of being mysteriously slain under the full moon. Might it have something to do with her conviction that she's the cursed descendent of a mythic race of sea creatures?
Something like a waterlogged sister to Herk Harvey's similarly low-budget Carnival of Souls, Night Tide creates an eerie atmosphere that lingers after the lights come on.
---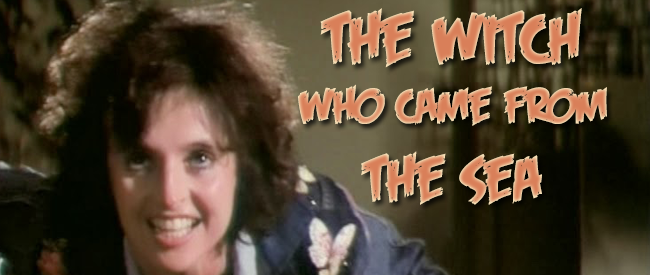 THE WITCH WHO CAME FROM THE SEA
Dir. Matt Cimber, 1976
USA, 88 min.
TUESDAY, JUNE 9 – 10PM
MONDAY, JUNE 15 – 10PM
SUNDAY, JUNE 21 – 5PM
TUESDAY, JUNE 30 – 7:30PM
Molly (Millie Perkins) is a good-natured but troubled barmaid in a seaside town, haunted by repressed memories of the sexual abuse she suffered at the hands of her father. Her trauma manifests in a drinking problem and a twisted obsession with men; she dotes on her adoring nephews, idolizes her deceased father's memory, and moons over burly football players like a lovestruck teen—even as she fantasizes about murdering them. During a night of particularly heavy binge drinking, Molly loses a few hours, and her grisly desires begin to leave the realm of fantasy.
Despite the dubious distinction of making the UK's infamous 'video nasties' list, THE WITCH WHO CAME FROM THE SEA isn't quite an exploitation flick. Surprisingly complex, and elevated by a truly inspired performance from Perkins, this little film is too weird, and too bold to be anything but art.