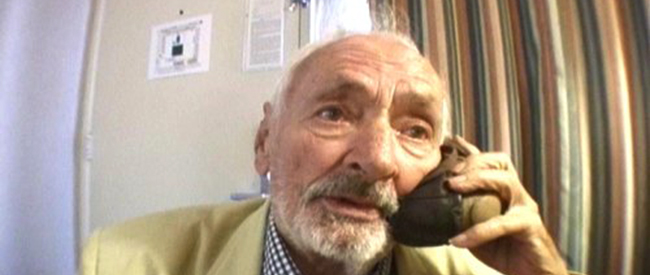 TOUCH ME IN THE MORNING
Dir. Giuseppe Andrews, 1999
US, 80 min.
FRIDAY, JANUARY 16 – 7:30 PM
MONDAY, JANUARY 19 – 10 PM
THURSDAY, JANUARY 22 – 7:30 PM
In this truly independent Coming-of-Age story from Troma, Giuseppe Andrews stars as Coney Island, a young man who is dealing with a lot of the issues facing today's youth: divorce, unemployment, sexual inadequacy and a gigolo father who has just been released from prison!
Ever the optimist, Coney Island spends his days singing songs of hope to senior citizens and riding miniature broncos at his favorite playground. Pushed by his unfulfilled girlfriend to grow up, Coney Island turns to Daddy Bill (Bill Nowlin) for advice in the ways of love and embarks on a grotesque and wildly hilarious journey of self-discovery.
---
TRAILER TOWN
Dir. Giuseppe Andrews, 2003
US. 80 min.
FRIDAY, JANUARY 16 – 10 PM
MONDAY, JANUARY 19 – 7:30 PM
THURSDAY, JANUARY 22 – 10 PM
TRAILER TOWN is a unique motion picture experience, truly unlike anything you've seen before. A sexual interpretation of inner violence, about out-of-work comedians living in a trailer park run by a soap opera star. The old comedians cannot work anymore due to their addictions, and come up with the filthiest, most offensive routines they can devise, to strike out at mainstream society, their only audience being themselves. When Bill receives an eviction notice for having too many wild parties, he takes to the roof of his trailer with a rifle, and declares he is a victim of an "aluminum holocaust."