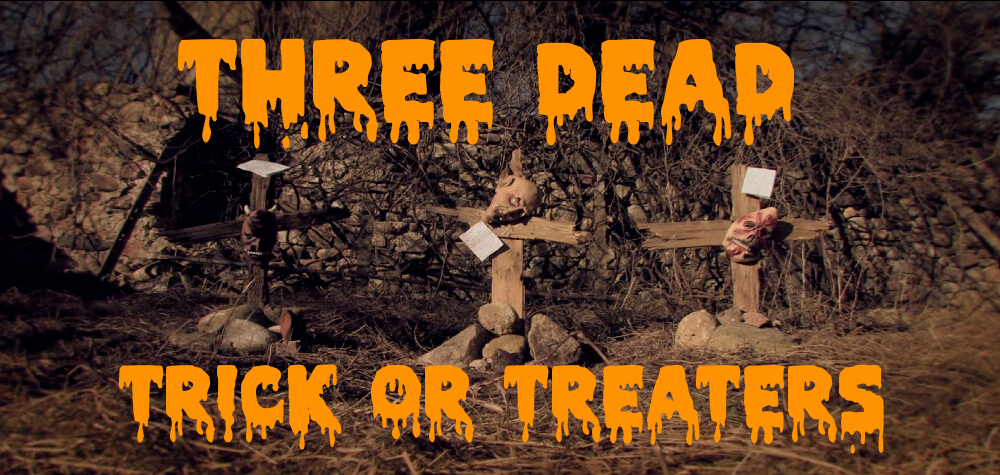 3 DEAD TRICK OR TREATERS
dir. Torin Langen, 2017
73 mins, Canada
SATURDAY, NOVEMBER 18 – MIDNIGHT
FRIDAY, NOVEMBER 24 – MIDNGIHT
After stumbling upon the graves of three murdered children, a small town paperboy discovers a series of handwritten horror stories tacked to the headstones. Penned by a deranged pulp author driven mad by his craft, the stories chronicle grisly tales of Halloween rites, rituals and traditions.
Absent of dialogue, fueled by an enveloping score, and heavy on atmosphere, 3 DEAD TRICK OR TREATERS is a horror anthology unlike any you've seen before.
3 DEAD TRICK OR TREATERS is a fusion of mood-driven experimental filmmaking and kitsch Halloween imagery. In whole, the project is an expression of isolation and the anxiety that comes with it; characters struggling with morality under horrifying circumstances. This is merged with Langren's love for dime store monster masks, silent storytelling and underground music. A labor of love that took over 4 years to complete TDTOT is sure to fill the void that Halloween's absence has left in your heart.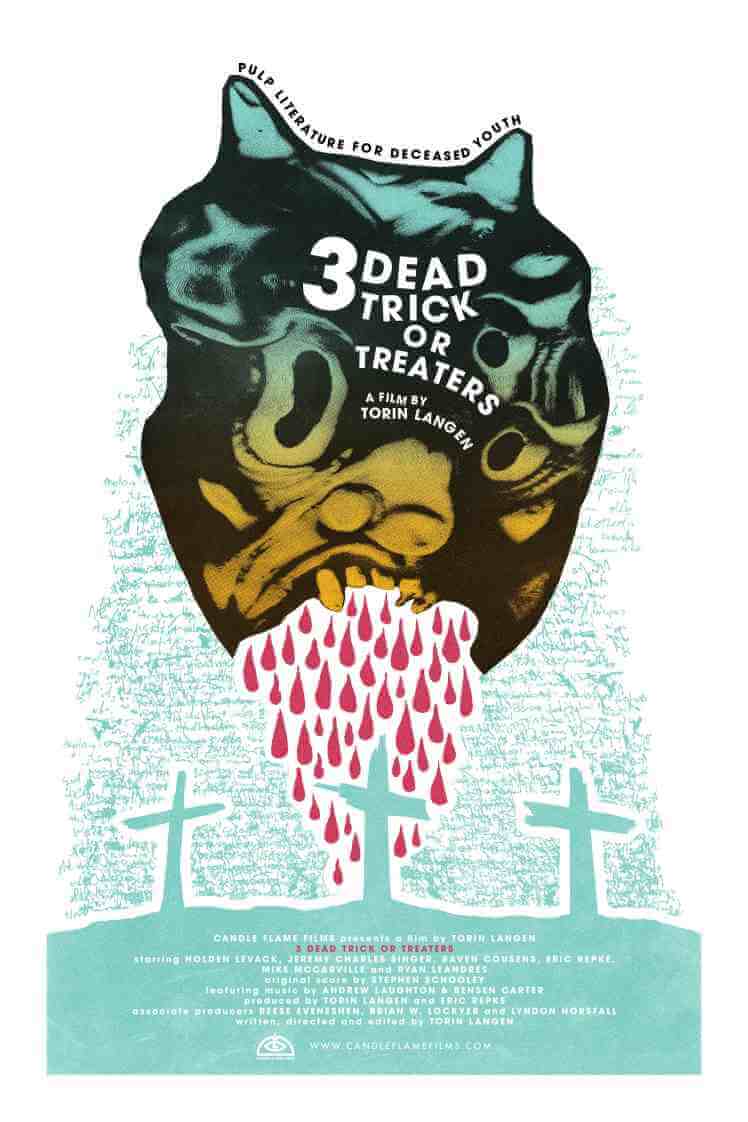 ---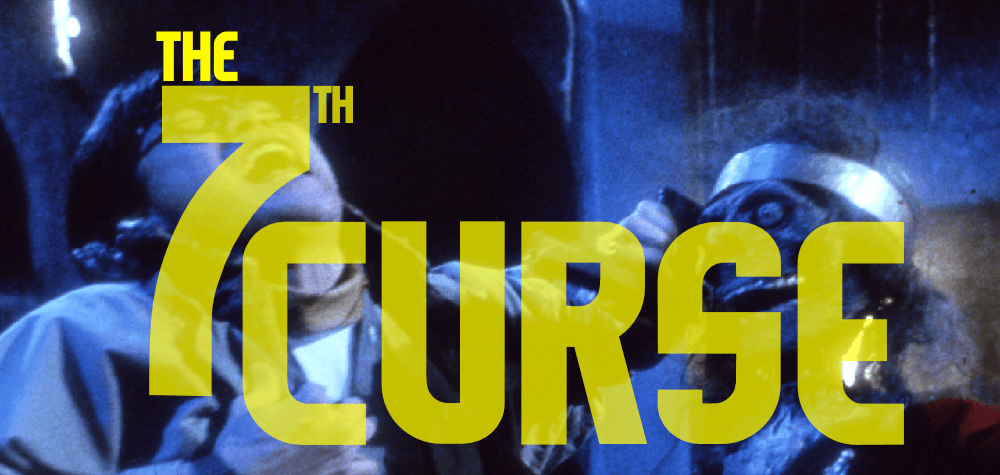 THE SEVENTH CURSE (aka: Yuan Zhen-Xia yu Wei Si-Li)
dir. Ngai Choi Lam, 1986
78 min, Hong Kong

SATURDAY, NOVEMBER 4 – MIDNIGHT
FRIDAY, NOVEMBER 10 – MIDNIGHT
SATURDAY, NOVEMBER 25 – MIDNIGHT
For Dr. Yuan adventure has become a way of life – though not one he asked for. On a routine mission to pick up some of the herb that cures AIDS the good doctor stumbles across a tribe deep in the countryside of Thailand. Unfortunately for them, the evil priest of this "Worm Tribe" is in the middle of resurrecting Old Ancestor with a ghastly human sacrifice! Furious that his ritual as been interrupted the priest puts a blood curse on Dr. Yuan and he narrowly escapes with his life.
Now a year later he must travel back to Thailand with his pipe-smoking professor friend (Chow-Yun Fat in the 'Wisely' role – something of Hong Kong's Indiana Jones) must travel back to reverse the curse before his seventh vein bursts in his heart and kills him. To do this they must use an artifact called Buddha's Eye. Along the way (with intrepid reporter Maggie at their side) they'll fight monks, walking skeletons, monsters, rolling boulders, and the film's true star – a small ghost that flies into people and then makes them explode.
A smash hit from a recent FIST CHURCH screening (every other Sunday at 3PM) that had the audience stumbling around in the dark, using their phones as flashlights, trying to find their jaws on the floor. From the director of THE STORY OF RICKY this film truly has it all. Though very much a CATIII Indian Jones film it owes a debt of gratitude to a bouquet of other influences including 1979's ALIEN. If you've never been to FIST CHURCH this is the type of high quality mystery entertainment you've been missing.
---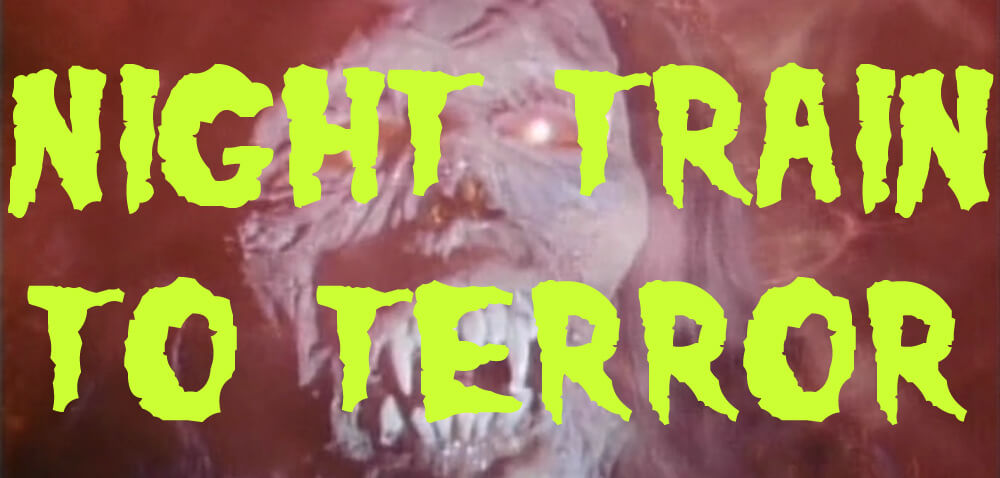 NIGHT TRAIN TO TERROR
Dir. Jay Schlossberg-Cohen (1985)
USA,
In English
FRIDAY, NOVEMBER 3 – MIDNIGHT
FRIDAY, NOVEMBER 17 – MIDNIGHT
HELD OVER FROM SPECTOBER. GET ON THIS TRAIN!
Sometimes it's best not to know everything going in. You can find out how NIGHT TRAIN TO TERROR became a melange of three different aborted projects fused together through the power of 80s nuevo-wavo apocalyptic dance numbers on various weblogs, but there's a *lot* to be gained by going into this thing pretty much cold. We'll tell you it's an omnibus film, we'll tell you it's set on a train to Vegas (making an unexpected stop in fiery damnation) while God and The Devil stand in judgment over lost souls — it's a *weird* one, and a lot of fun, with cameos aplenty and more confusion than anyone can stand! Presented in a wonderful transfer via our friends at AGFA and Vinegar Syndrome, we present NIGHT TRAIN TO TERROR!
---