Bijou Video is a Chicago-based distributor specializing in restoring vintage gay pornographic films. In conjunction with Bijou, Spectacle Theater is proud to present a collection of weird, dark hardcore features from prominent 70s NY production company Hand in Hand Studios. For this Spectober installment, the films portray sexuality by turns as tragic, horrific, bizarre, funny, and worthy of celebration.
---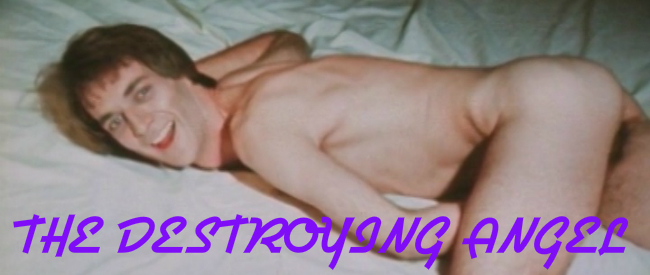 THE DESTROYING ANGEL
Dir. Peter de Rome
USA, 60 min, 1976
** Screens with de Rome's short film THE SECOND COMING, 13 min **
TUESDAY, OCTOBER 6 – 10:00 PM
MONDAY, OCTOBER 12 – 10:00 PM
THURSDAY, OCTOBER 29 – 7:30 PM
Almost more horror movie than porn, THE DESTROYING ANGEL is an occasionally terrifying loose adaptation of a Poe story about a Catholic priest going on sexy/deadly mushroom trips and seeing his doppelganger everywhere. The sex scenes are frightening and captivating, and the last scene (spoiler!) features the priest crying while jerking off on his own grave. Directed by Peter de Rome (ADAM & YVES, screened at Spectacle in 2014), whose shorts were recently released by BFI.
---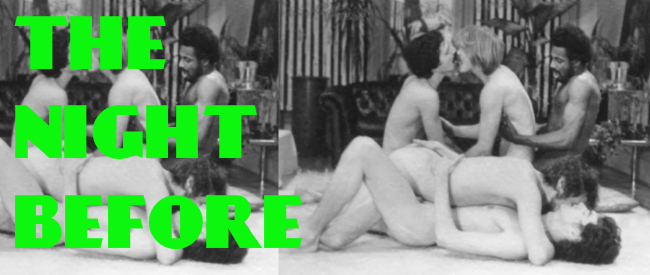 THE NIGHT BEFORE
Dir. Arch Brown
USA, 72 min, 1973
MONDAY, OCTOBER 12 – 7:30 PM
SATURDAY, OCTOBER 17 – MIDNIGHT
TUESDAY, OCTOBER 20 – 10:00 PM
THE NIGHT BEFORE gets its straightforward gay porn "narrative" out of the way in the first half before getting on with being exceptionally odd and psychedelic. There's body painting, someone sucking a disembodied cock that appears out of a bowl of fruit, a woman dancing in Central Park for no reason, and if you want to see an orgy scene
where a dildo goes in so deep it comes out someone's mouth, this film is highly recommended. Also appearing: kittens.
---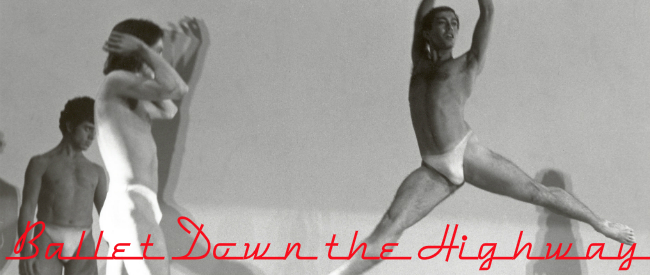 BALLET DOWN THE HIGHWAY
Dir. Jack Deveau
USA, 93 min, 1975
SATURDAY, OCTOBER 10 – MIDNIGHT
WEDNESDAY, OCTOBER 14 – 10:00 PM
TUESDAY, OCTOBER 20 – 7:30 PM

Opposites attract when a New York ballet dancer's car breaks down on the highway and he is rescued by a closeted truck driver. An ambivalent romance blossoms until he finds the city apartment he shares with his boyfriend, a fellow dancer, filled with horny truckers. Filled with sadness and unrequited longing, BALLET DOWN THE HIGHWAY is directed by Jack Deveau, whose disco-tastic DRIVE screened at Spectacle in 2014.