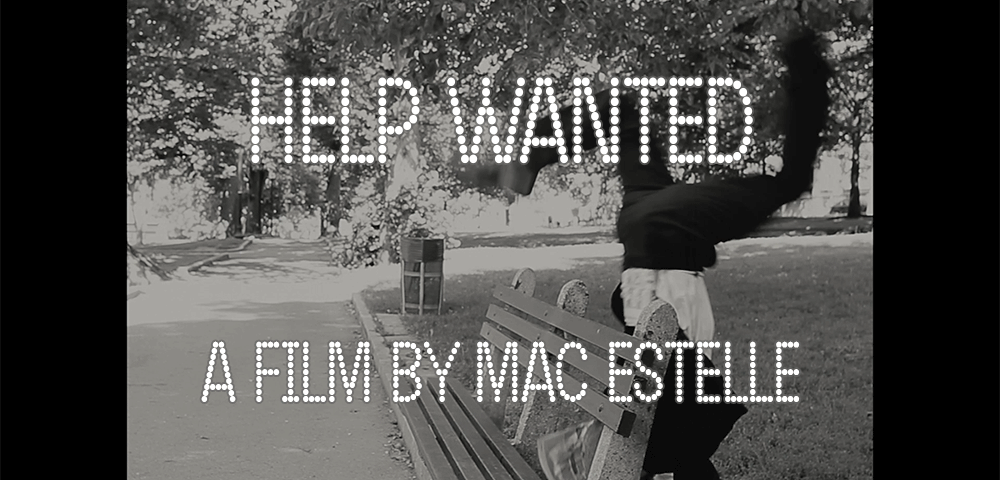 HELP WANTED
Dir. Mac Estelle, 2017
USA, 30 min.
screening with
THE DENTIST
Dir. Leslie Pierece, 1932
USA, 22 min.
SATURDAY, DECEMBER 8 – 7:30 PM
FILMMAKER Q AND A!
Sometimes you meet a filmmaker at the Gardner Museum and estate, standing in the same room where two Rembrandts were famously stolen and the frames still hang empty. This filmmaker is Mac Estelle, a hand crank camera collector and repairman, silent filmmaker, and talented physical actor.
From the filmmaker: "'HELP WANTED' is an award-winning silent short comedy, made in the style of the early 1920s. Silent film production, direction, and acting techniques were used throughout the entire process. Silent films and music are the international language, which can cross ALL language and cultural barriers, and if I can show this film all over the world, then maybe we can all laugh together. As in the early days of silent film, a wonderful organ score was written specifically for 'HELP WANTED'."
This will be screening one night only and accompanied by Leslie Pierce/Mack Sennet's THE DENTIST, starring (the long cancelled) W.C. Fields. This is a selection by Estelle, who is not the only one to call it one of the best films ever made. This night will be a chance to contrast the 1932 work with Estelle's current filmmaking, and provide an opportunity to talk about film legacy and craft. HELP WANTED has been screening at festivals worldwide, and it will be making its NYC debut!