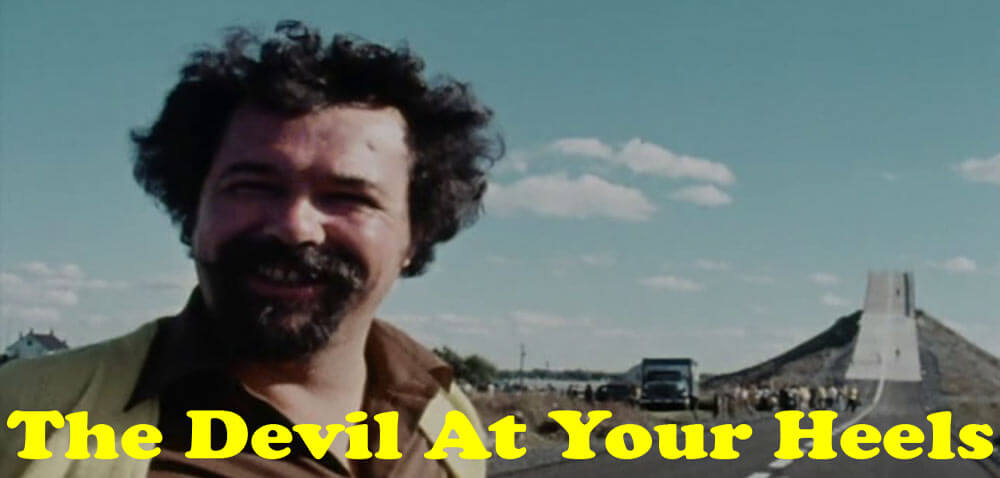 THE DEVIL AT YOUR HEELS
Dir. Robert Fortier, 1981
Canada, 102 min.
In English
THURSDAY, MARCH 1 – 7:30
WEDNESDAY, MARCH 7 – 7:30
MONDAY, MARCH 12 – 10 PM
SUNDAY, MARCH 18 – 7:30 PM
TUESDAY, MARCH 27 – 10 PM
"I still believe that Evel Knievel is the second best daredevil in the world. And I say that because I feel that I'm number one."
The late 70s/early 80s was arguably the golden age of jumping vehicles over stuff, and it should come as no shock the Canadians had their own golden boy, Ken "The Mad Canadian" Carter. This National Film Board of Canada documentary examines Carter and his crew as he prepared for his greatest feat ever: jumping the mile-wide St. Lawrence River in a rocket-powered Lincoln Continental. This jump became an endless series of problems: ABC pulled out of sponsoring the jump for Wide World Of Sports, wind speed called off multiple jumps, his protege' Kenny Powers secretly tried and failed the jump after believing Carter lost his nerve, Evel "World's Biggest Asshole" Knievel badmouthed him at every turn, but dreams never die. Stuntpeople, sadly, die: two years after the filming of this documentary, Ken Cater was killed instantly attempting to jump a pond.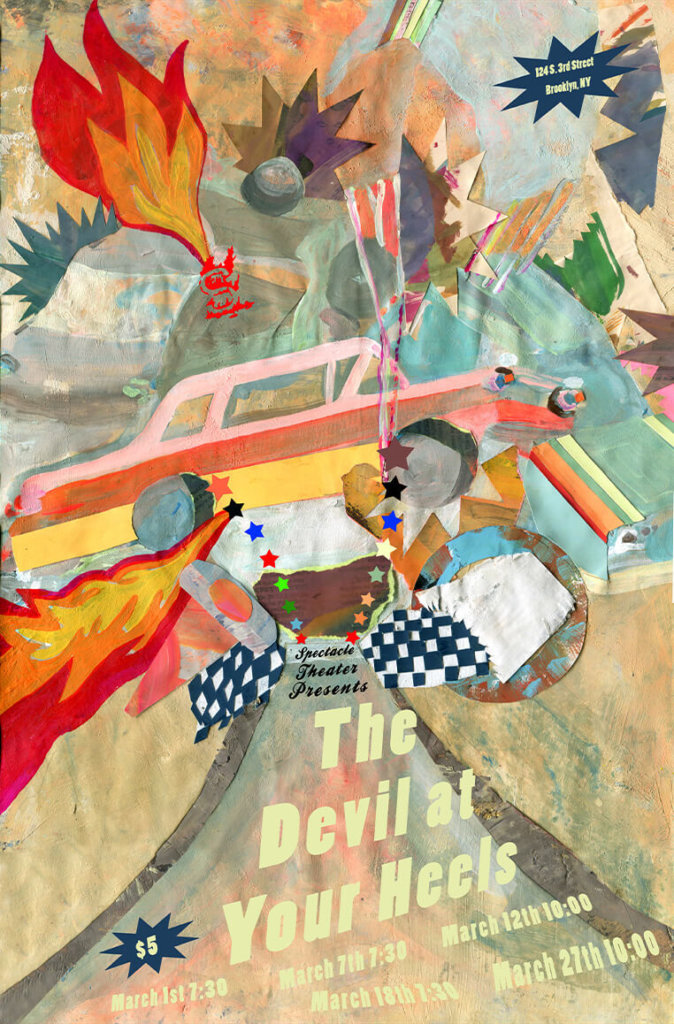 ---

STUNTS
Dir. Mark Lester (1977)
USA, 89 min.
In English
SATURDAY, MARCH 10 – 7:30 PM
MONDAY, MARCH 12 – 7:30 PM
THURSDAY, MARCH 15 – 10 PM
TUESDAY, MARCH 20 – 10 PM
TUESDAY, MARCH 27 – 7:30 PM
Director Mark Lester (CLASS OF 1999, COMMANDO, FIRESTARTER) blends murder mystery and stunt reel in a film that sits comfortably next to HOOPER and STUNT ROCK. Featuring Robert Forster (MEDIUM COOL, TWIN PEAKS) and Ray Sharkey (a great back-to-back run on CRIME STORY and WISEGUY) as a stuntman and a reporter trying to figure out who is murdering film's greatest stuntpeople, it's got everything from slow-motion footage of cars flying end-over-end, a breezy drive-in vibe, multiple helicopter gags, dirtbikes for days and did I mention STUNTS?