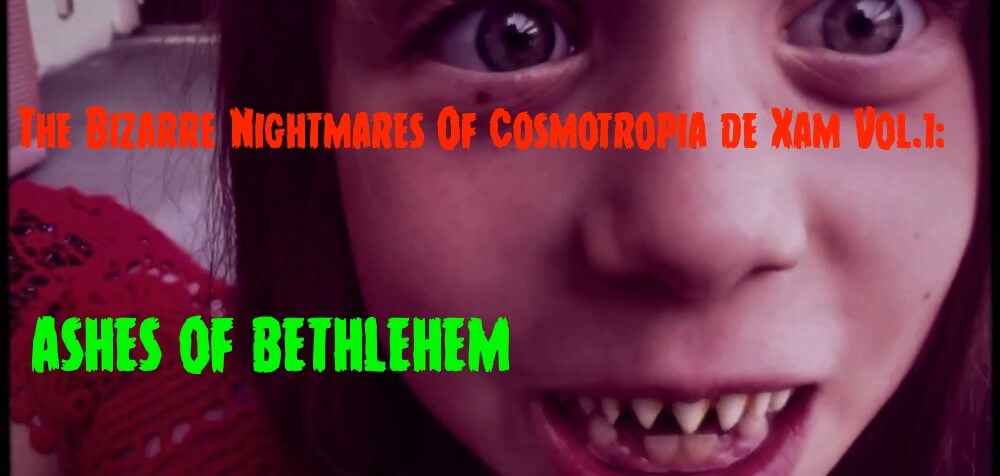 THE BIZARRE NIGHTMARES OF COSMOTROPIA DE XAM VOL 1: ASHES OF BETHLEHEM
dir. Cosmotropia de Xam, 2017
53 minutes, Germany/Italy

shown with:
LUSSURIA
dir. Cosmotropia de Xam, 2011
15 minutes, Italy

THE CONTAMINATED PHOTOS OF VALENTINA CREPAX
dir. Cosmotropia de Xam,
7 minutes, 2017
Cosmotropia de Xam, prolific filmmaker of visually arresting and darkly comic Euro-horror films and founder of witchhouse originators Mater Suspiria Vision and record label Phantasma Disques, returns to Spectacle (after the debut of his wry feature Phantasmagoria earlier this year) with Ashes of Bethlehem, the first in a series of experimental "mindfuck horror" films, featuring Maya Schneider and Ilynn Morrigan (both stars of the director's Inferno Veneziano). While Phantasmagoria saw de Xam moving into a more abstract narrative vision, influenced by the films of David Lynch and Lucio Fulci, Ashes of Bethlehem returns to the nightmarish, psychedelic horror of the director's earlier works, with mind-bending visuals both beautiful and horrifying set to a grinding neo-industrial score by Mater Suspiria Vision. Screening with the short Lussuria, from 2011, and the music video The Contaminated Photos of Valentina Crepax (from the soundtrack to Phantasmagoria by Mater Suspiria Vision).